How do you convince Generation Z as an employer?
Published on 24/06/2017 in Solutions & services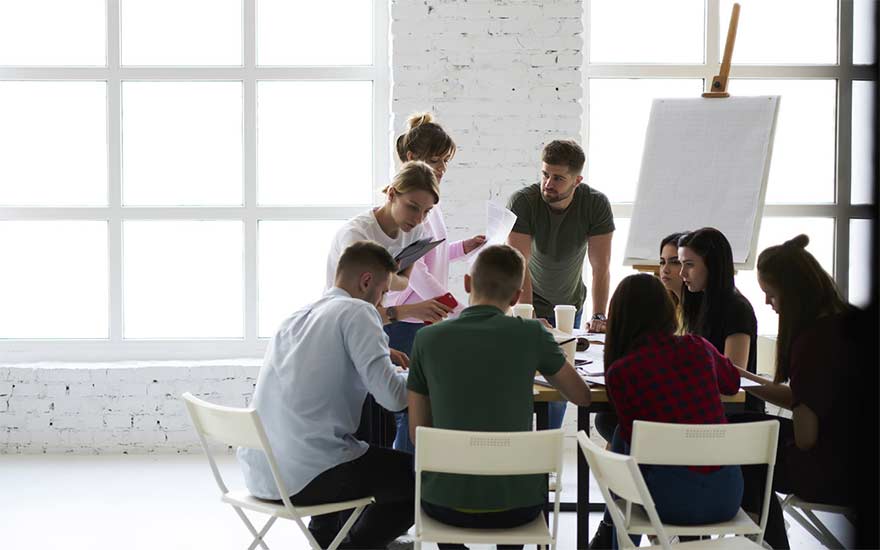 Generation Z – those born in 1993 and after – is entering the labor market and its members have their own definite work preferences. These digital natives are well aware that, these days, every company is engaged in a fierce battle to retain the best staff. What weapons do you use in these times of wage restraint? And is your company ready to receive this new generation?
Incentives and expectations
For these young people, digital goes without saying. They are in search of a smart office with a first-class technological infrastructure where permanent contact with the network is very important.
Do you allow your staff the freedom this requires or are you still (un)intentionally hampering the process?
The new Act of 3 March 2017 on workable and agile work certainly comes none too soon. After all, these young people want far more two-way flexibility.
Do you already focus on the work-life balance with flexible working hours? Are good arrangements and procedures in place for working from home?
Highly skilled young people are aware of their own capabilities. They know what further steps they want to take to develop their talents.
But does the management in your company understand exactly what this Generation Z expects as regards training, flexibility and other working conditions?
Young people dislike authoritarian, top-down communication. They want a pleasant workplace with an open corporate culture. They like innovative teamwork and creative change.
Do you offer adequate tools for enjoyable brainstorming and virtual cooperation? And what about the work atmosphere and opportunities for relaxation?
How flexible is your remuneration?
For over 20 years now, the legal 'wage standard' has been encouraging wage moderation in companies. So HR guidelines have to look for alternative means of remuneration. Are you already responding to the growing interest in more individual and variable wage packages? Young people are certainly open to this and will feel more involved if they are able to have a say in the decision.
A growing number of companies are therefore using cafeteria plans, as they are called, for variable benefits alongside the fixed wage. Staff appreciate this because they can choose every year from a mix of company cars or other mobility options, meal and gift vouchers, training budgets, health and other insurance, extra days of holiday, pension saving schemes, smartphones and/or tablets, etc.
Think about it, ask for advice on the tax treatment and get to grips with the issue.
How do you improve your ideal position as an employer?
Strive for maximum, two-way flexibility in terms of when and where people work

Narrow the technical gap between the work and home environment

Strive for an open, participatory leadership style

Put together a variable wage package

Take account of employees' preferences and needs
Are you prepared?
One
One magazine is the Proximus B2B magazine for CIOs and IT professionals in large and medium-sized organisations.