Manufacturing 4.0
Welcome to the factories of the future
Industry 4.0
How to turn a legacy business into a company with a digital vision and accomplish growth in Industry 4.0?
Digitization and smart automation are expected to contribute as much as 14% to global GDP gains by 2030.
1. Improve operating performance and productivity
Predict changes and respond in real time
Integrate OT and IT
Automate additional service or support
2. Grow your business
Create PAAS: product-as-a-service
Personalize & customize
Innovate to shorten design cycles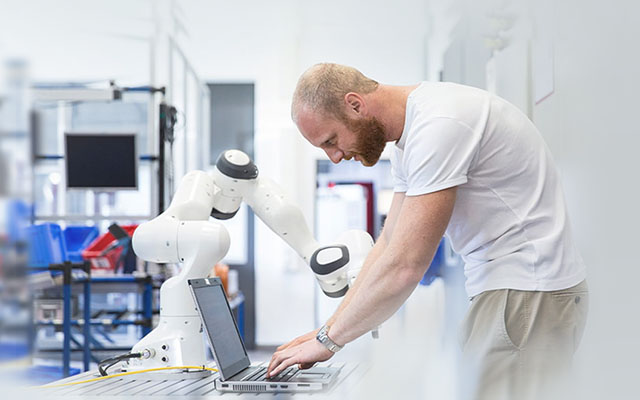 Agristo
Excellent indoor coverage is guaranteed at Agristo. Not only does this support current phone communication and mobile apps but this also prepares the company for future connected machines that will communicate more efficiently.
VPK Packaging uses fiber to support their centralized ICT model
At VPK Packaging, all applications supporting their business processes (such as sales order, production planning and transport optimisation) are managed by a central ICT model. For flawless operation, the company relies on fiber.
Bühler Group Takes IoT from Field to Fork
The food processing industry is under a lot of pressure to meet the increasing demand from the world's rising population. Bühler, a global leader in food processing technology and machinery, is investigating ways to help increase the efficiency of their customers in order to meet this demand.
Proximity Monitoring
The coronavirus pandemic is forcing companies to observe strict safety measures. Proximity Monitoring can help your company to drastically limit the risk of infection and work in complete safety.