Crisis communication & SafeWork 4.0
Published on 21/04/2022 in Sectors 
Increase safety and efficiency in operational processes & communication by implementing digital solutions.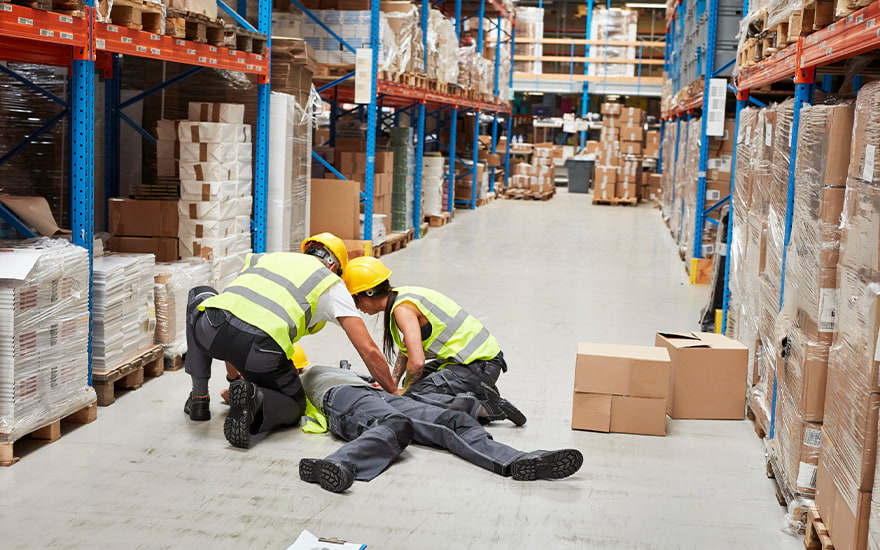 Do you already have an effective crisis-communication plan to cope with the unforeseen? Protecting your company's reputation and brand image is crucial.
As a manufacturer you can manage emergency situations in a controlled manner by implementing a disaster recovery plan from A to Z.
According to the Bureau of Labor Statistics, in 2017 more than 12 million employees were working in the manufacturing industry. More than 350 employees lost their life in an accident in 2015, an increase from 312 in 2013.
What to do when emergency occurs? Your business continuity plan enables communication with all involved and assures safety is everyone's responsibility:
100% response rate
Maximize resource allocation
Not depending on location and infrastructure
Modify the routing destination instantly via web interface
Easy to manage and to activate
Disaster Recovery and call routing: receive all calls in any circumstances
Deep indoor mobile coverage
Emergency calls cannot be interrupted inadvertently. Rely on a deep indoor coverage, no matter the size or type of your building:
3G, 4G and multi-operator Distributed Antenna Systems (DAS).
Installation and maintenance by experienced specialists
One partner for Mobile Coverage, Mobile Telephony, WLAN (Wi-Fi), etc.
Workforce crisis communication
In case of emergency communicate with your employees about upcoming shifts or cancelled shifts.
The sending of the messages can be integrated with CRM or ERP systems
Everyone on site receives a text message with instructions in case of emergency
Simplify complicated procedures in case of emergency
Set up a community or group chat via the app
Store company updates, policy documents, guidelines or emergency session info in one place
Invest in real-time crisis communication with your workforce.
Agristo
Excellent indoor coverage is guaranteed at Agristo. Not only does this support current phone communication and mobile apps but this also prepares the company for future connected machines that will communicate more efficiently.