Voice over IP (VoIP)
IP telephony saves on cabling, call and connection costs
Integrate your landline with your IT applications
Enterprise Voice
One office
Business trunking
Several offices
Unlimited number of lines, simple to add or remove
Available in 10 European countries
Only on Explore
Prices on request
Analog line
For landline telephony you can still opt for the traditional analog telephone line.
PSTN technology
Free Smart Services such as Calling Number Display and Phone Mail
Prices on request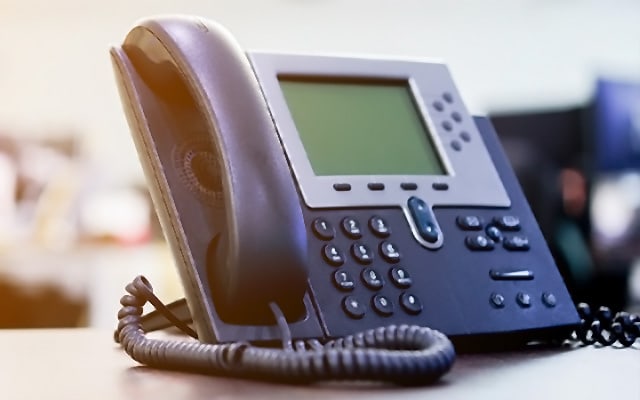 Rates
All rates apply to VoIP and analog line
Unlimited calls to all landlines in Belgium
1000 minutes to all mobile numbers in Belgium, 24/7
€12 /month
Number range (10) €6 /month
Unlimited Calls National/International
All the benefits of Unlimited Calls National
Extra: 1000 call minutes to landline and mobile numbers
€15 /month
Number range (10) €7.5 /month
International: Europe wide + USA + Canada + fixed numbers in Morocco and Turkey. All rates (.pdf)
The more calls you make, the cheaper it gets
Monthly prepaid call credit (€50 / €150 / €500 / €1000 / €2000)
Business continuity
Optimal routing, even in the event of a malfunction or technical downtime
Voice Managed Services routes every call to the most qualified operator
No missed calls
The customer comes first through routing to the right operator
Clear statistics about incoming calls
Service disruption? No problem!
Voice Continuity ensures the rerouting of incoming calls that wouldn't be answered during technical downtime, hardware-related maintenance or a national or international emergency.
Configure this on a per number basis or for all numbers together via:

a mobile application on a smartphone
MyProximus

No additional hardware investment or change to infrastructure needed
Accessibility and continuity of business activities are guaranteed
This is also an option
Outsource the routing to Proximus in case of a technical failure. Then, a telephone call is all that's needed to activate the pre-established routing plan.
Marketing numbers
Contact numbers that are unique and easy to remember
Contact numbers that are unique and easy to remember.
Contact centers
Interaction with customers, onsite or in the cloud
Interaction with customers
Our contact center solutions include:
Call queueing (putting calls in a queue)
Automatic Call Distribution (ACD) and Interactive Voice Response (IVR) routing
Text To Speech (TTS) or Automatic Speech Recognition (ASR)
Computer Telephony Integration (CTI)
Contact Center in the Cloud (CCaaS)
Web-based, so you only need a browser and an Internet connection
Integrate CCaaS into your CRM; can also be used as a Business Continuity solution.
Highly suitable for homeworking