Collaborative workspaces
Collaborate easily via audiovisual conferencing solutions
Meeting services
Powerful audiovisual solutions to collaborate more efficiently
Audiovisual web conferencing
Wide range of supported devices: a phone, PC or Mac is enough to be able to participate
Compatible with standard video conferencing solutions
Live Service Desk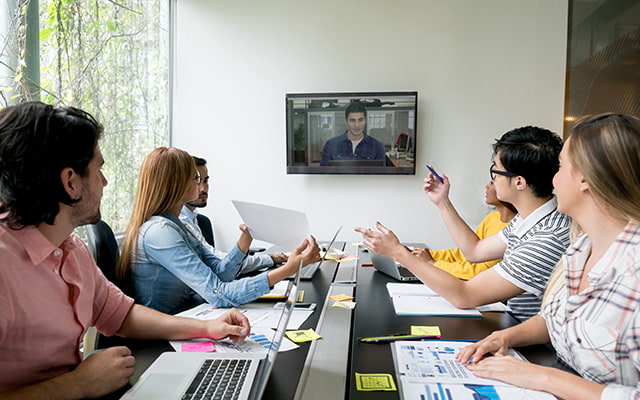 Equip your homeworkers with quality tools
This makes working more pleasant, creates less distraction and makes them more productive.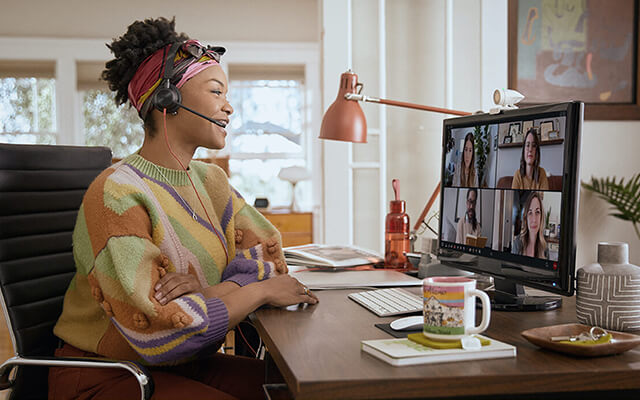 Conferencing solutions
Connect your employees with your ecosystem of suppliers, partners and customers
Certified partners combined with our expertise
Simplified online conferencing and content sharing
Reduce travel costs with a lower need face-to-face meetings
Flexible working for employees
Increase productivity and enhance ability to collaborate online
Microsoft Surface Hub 2S
Interactive meetings and brainstorming via a 50- or 85-inch touchscreen
Digital and interactive meeting and brainstorming
Microsoft software that seamlessly integrates in Teams and Microsoft 365
Automatically saves and sends digital meeting notes
Supports audio and video conferencing
Included
Surface Hub with 50" or 85" touch screen + accessories
Professional installation and support
End user training
Audiovisual integration
Challenges of the modern workplace
Audiovisual integration with specific customization, answering any tailored requirements.
Included
Screens, microphones, cameras, collaboration and conferencing equipment
Room control systems for bookings, managing lights, sound, …
Content sharing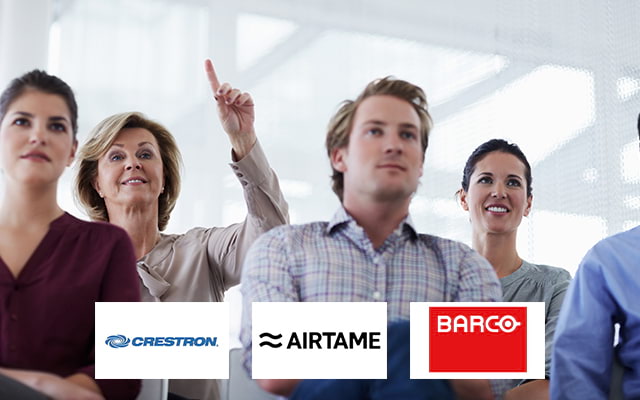 Microsoft FastTrack
Drastically accelerate your digital workflows with Microsoft Teams
Thanks to Fast Track, you rely on a well-oiled process to envision and deploy Microsoft 365 solutions to optimise the usage and value of Microsoft licenses in your organisation.
Get support from Proximus experts in:
Collaboration & telephony via direct routing
Data management & migration
Identity & access management, security
Interested?