Hybrid meeting rooms
Audiovisual conferencing solutions for easier collaboration
Hybrid meeting solutions
Inclusive meetings with employees, customers, suppliers and partners.
Bring your own meeting: Microsoft Teams, Cisco Webex, Google Meet, Zoom etc.
Let everyone participate equally, at the office or remotely
Leverage your existing meeting room investment with upgrades and video interoperability solutions
High quality experience from the huddle room to the boardroom
Deep in-house expertise combined with certified partners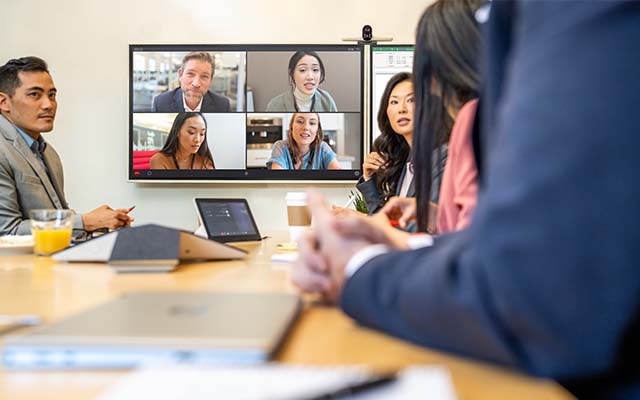 Do you also struggle with hybrid meetings?
You can do a 1 hour sparring session with one of our experts.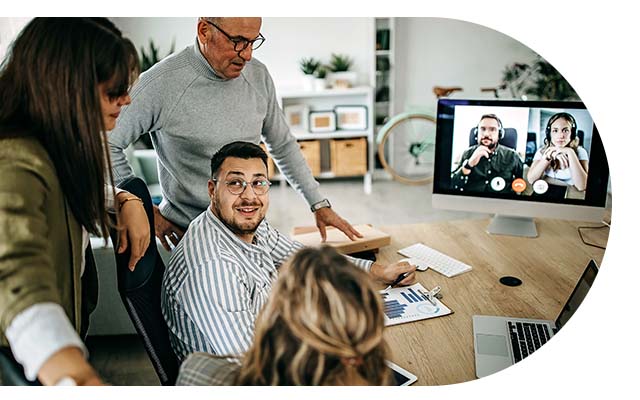 Audiovisual solutions
Tackling the challenges of the hybrid workplace
For huddle rooms, conference rooms, auditoriums, boardrooms, control rooms, TV studios, training and classrooms, the home office, and the streaming of live events and webinars
AI-driven microphones and cameras
Simultaneous live interpretation
Room booking, digital signage, workspace analytics and optimization