ICT outsourcing with WPaaS
We manage your workplace
Effortless ICT
Complete solution for the digital workplace
Predictable monthly cost per user
Workplace as a Service
WPaaS is a solution for companies where IT is not part of the core business but who want their employees to enjoy all the benefits of the digital workplace.
It's very simple: you determine your optimal workplace, and we take care of everything.
Our asset: you have one contact for telecom, ICT, user training and support.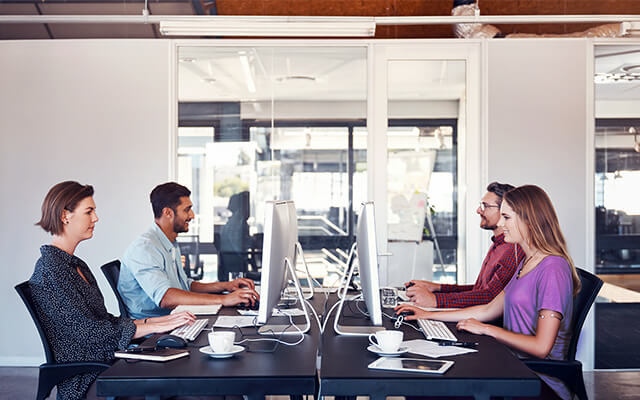 How does ICT outsourcing work with WPaaS?
Are your employees often on the road or working in the office? Not only do we provide them with laptops or smartphones with 5G and Fiber when available, we also manage the collaboration platforms (Teams, Webex, ...), devices with applications running on them, security and much more.
We manage your workplace. You put together your own package with help from our certified experts. Through a roadmap, you will arrive at the right setting.
We work with local partners who know your business well.
WPaaS is a service model where you pay per user, and as for its content, it's up to you.
Effortless ICT
You can focus on your core business while we take care of:
User infrastructure: personal computers, mobile devices, meeting room equipment, etc.
Lifecycle management of all devices and software licenses
Internet connectivity and security at home, on the road and in the office
Remote and on-site support
One single contact for telecom, ICT, user training and support