I'm interested in smart buildings
Smart buildings
Offer a welcoming experience for your visitors
Efficient use of energy, ventilation, lighting
Improve safety in your (company) building
Why are smart buildings becoming the norm?
Smart buildings are economical, comfortable, safe and offer a healthy (working) environment. Moreover, thanks to data analytics, you ensure that the needs of the people in the building are met to the full.
Upgrade your office with digital services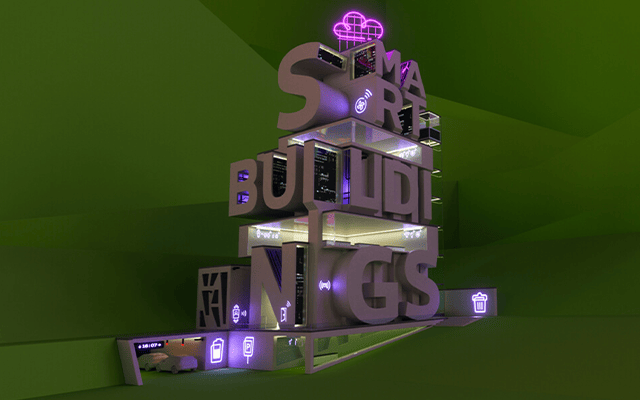 Why are smart buildings growing in importance?
The European Union is committed to a climate-neutral economy by 2050. This creates new opportunities for intelligent buildings.
Awareness of the benefits of smart building technology is growing as a result of European and local regulations and the impact of corporate social responsibility (CSR).
The breakthrough of flexible working and teleworking – combined with the effects of the corona crisis – is boosting demand for flex and co-working spaces. Smart buildings can make an important contribution to this unstoppable trend.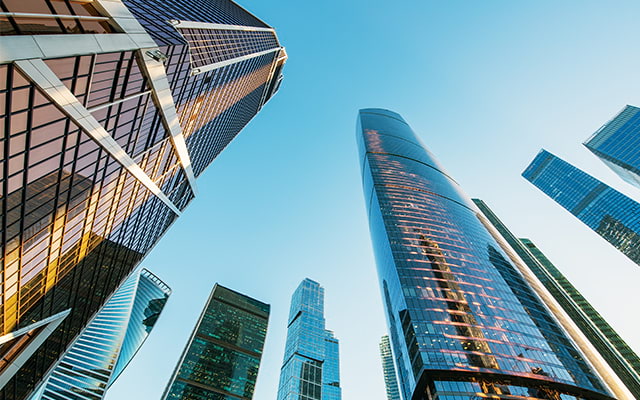 Smart buildings offer us the best guidance that starts at home when you leave until you arrive at the building.
Accurate travel information leads to less stress
Smooth mobility leads to less stress for visitors and employees alike. Together with Be-Mobile, Proximus offers an attractive tool that keeps users informed in real time about traffic jams, roadworks and other time-consuming and stressful obstacles on the road. This tool not only provides accurate traffic information, but also clears the way for mobile payments and smart communication between the workplace and users.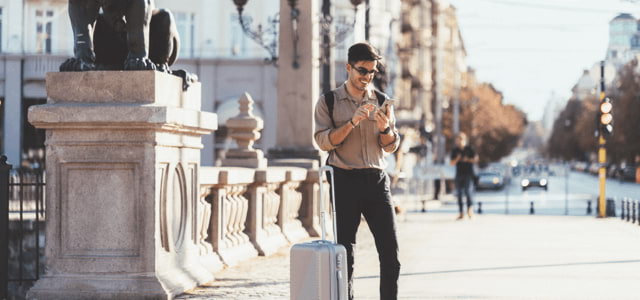 No more problems with parking
If you show your employees or visitors in a smart building the way to an (affordable) parking space in a smooth and interactive way, you will be one step ahead of your competitors. A pre-departure notification, being able to pay online for parking spaces, making your car park available to third parties and thus generating extra income: the possibilities are endless...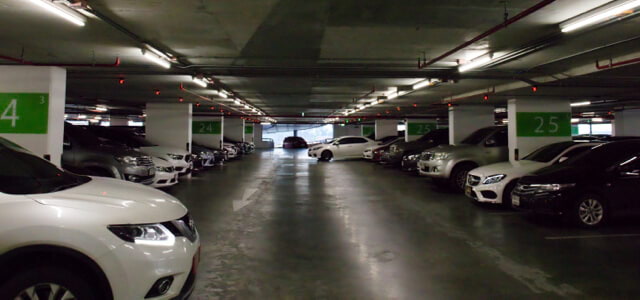 Easy online access thanks to free WiFi
By registering via SMS, every user in your smart building can log into your cloud-based network free of charge and easily. That network then gives you valuable information about them: what is their user profile? Which web pages did they visit and for how long? This is, of course, always done with respect for Europe's strict GDPR regulations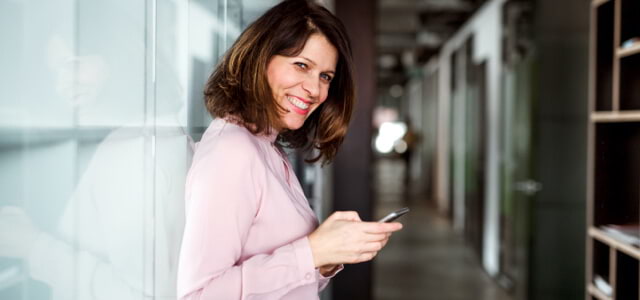 Dynamic information via digital screens
Thanks to Digital Signage technology, you can deliver dynamic and interactive messages on media screens, managed from a single convenient platform. In terms of content, you opt for services provided by third parties (traffic information, weather reports, etc.) or your own information. You decide when and on which screen the messages appear. That way, you only offer your target groups information that is relevant to them, from a single location, in all your Belgian branches or in several international branches.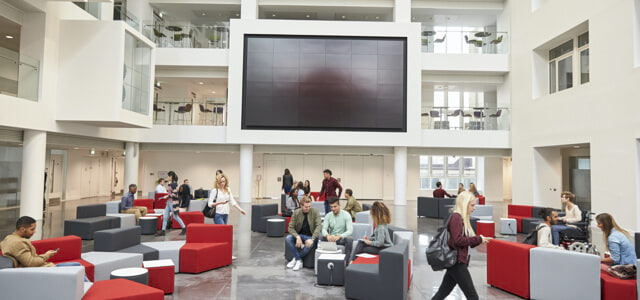 Smart workplaces improve energy consumption, comfort and well-being.
Always informed about available office space
The rise of flexplaces, meeting rooms and co-working places is unstoppable. Using smart sensors and an app, you ensure that employees always know which workplaces are free, in which offices their colleagues are or can pass on complaints and malfunctions to the facility manager.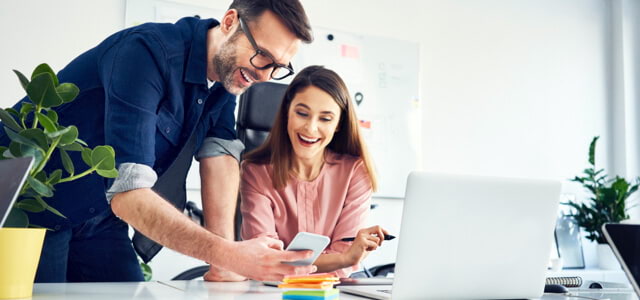 Maximum efficiency for electric vehicles
With e-charging and Smart Charging, electric vehicles can be charged very efficiently without overloading a building's electricity grid.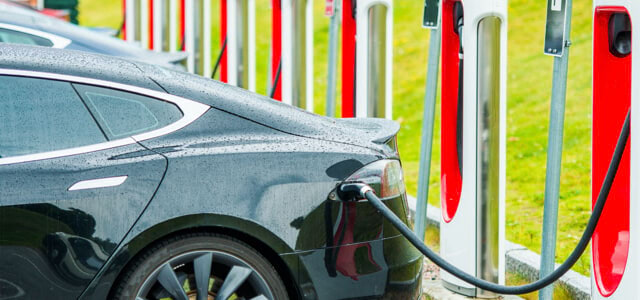 Find your way around a building, safely and easily
In our current one-and-a-half meter society, temporary navigation and signage instructions have also become the norm indoors. Thanks to the application of intelligent wayfinding, you guide your employees and visitors to specific areas in an interactive and safe way.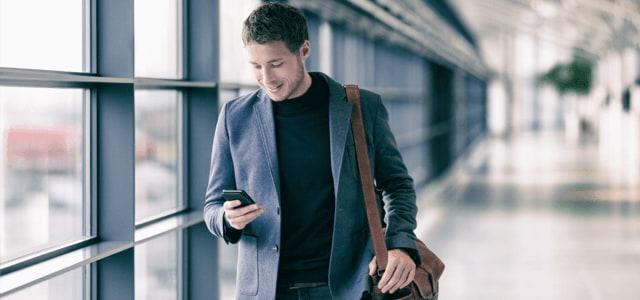 Smart buildings make it possible to continuously collect data for in-depth analysis that will increase efficiency.
Smart energy consumption for lower energy bills
Smart buildings save energy because they 'know' and 'remember' where and when people are present. This affords an enormous (/or: a huge) advantage as heating, cooling, ventilation and lighting can be precisely tailored to the number of people present and the specific spaces in use. This results in significant cost savings/(or: This yields substantial cost savings), without compromising on comfort.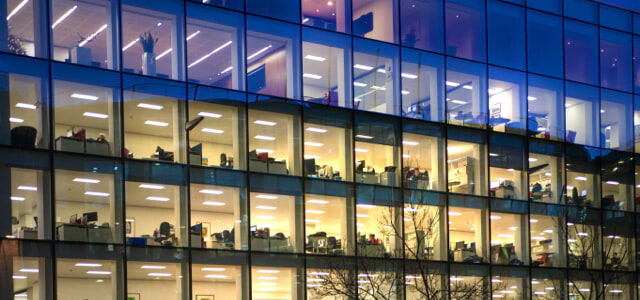 From data analysis to optimal office management
Sensors, mobile data and a powerful network are fantastic building blocks for in-depth data analysis across a range of applications: from temperature, humidity and CO2 emissions to movement and noise (nuisance). As an owner or tenant, you can use this goldmine of data to make optimal use of it, always adjusted to the needs of the people present.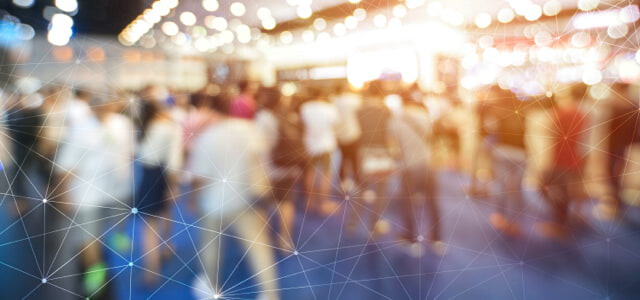 Towards a healthy and safe workplace
The current corona crisis has made a mess of the way facility managers and prevention advisers work. These days, they have to take new standards of health and safety in the workplace into account. Optimum safety for employees and/or visitors is only possible if they know, in real time, exactly how many people are present and how they move around.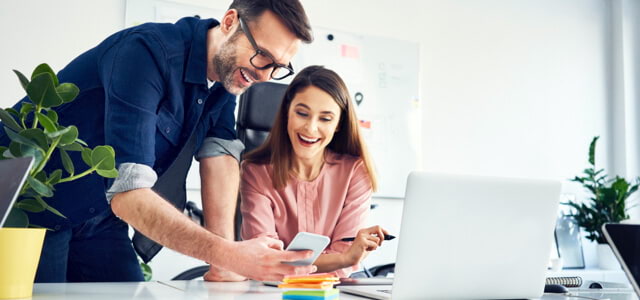 Technology offers smart buildings maximum security, next to this they deter and prevent cyberattacks.
A clear view of the corridors
Thanks to analytical software, an ANPR camera (or smart camera) can interpret images and report suspicious movements. In busy places, they can register which vehicles and how many people are present and use heat mapping to detect which places in a building are crowded.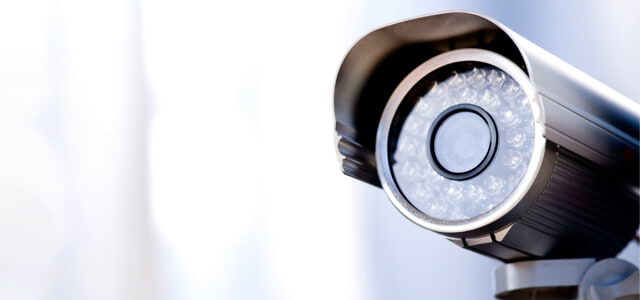 Smart registration for extra safety
Real-time monitoring of crowds and visitor flows provides extra safety and comfort. Flexible and movable camera systems ensure maximum efficiency and optimum security, tailored to your company or organization.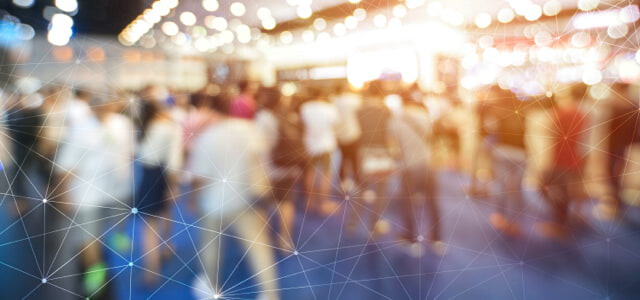 React fast in times of crisis
From internal fraud to an (unannounced) strike, from a serious industrial accident to a cyber attack... If you do not react fast enough in tackling such incidents and communicate poorly about them, this can cause serious harm to your reputation. Digital solutions ensure smooth internal and external communication and security becomes a collective responsibility.
Smart buildings relies on partners' eco-system
With Proximus we invest heavily in partnerships
BESIX
In the summer of 2019, Proximus and BESIX entered into a strategic partnership to offer innovative solutions around smart buildings together, focusing on four main pillars: hospitality, workplace, safety and efficiency in both management and energy.
Both parties complement each other perfectly: BESIX has experience in the execution and management of complex construction projects, while Proximus has a broad expertise about the innovative technology in smart buildings (such as IoT applications, the digital workplace, security solutions, etc.).
Kairos
The ambitious Kairos Tivoli GreenCity real estate project sets high standards in terms of ecology, sustainability and conscious use of natural resources. This ambition translates into less energy and water consumption, biodiversity and the production of green energy.
A concrete example: no fewer than 469 smart water and electricity meters will be installed in eleven buildings. Via a dashboard, residents of this complex can keep a close eye on their own energy consumption.
BePark/Izix
Mobility is currently undergoing a major transformation and a major shake-up. To speed up this transition, towns, buildings and infrastructures (including parking lots) have to reinvent and transform themselves. After 10 years in business, BePark launched Izix, a parking management software system designed to help businesses and property owners.
AXA Belgium
Intelligent building for a new working culture At AXA Belgium, a smart company building is a link in a longer chain. In the new headquarters in Brussels, the insurer brings everything together: a new way of working, supported by smart technology in a smart and easily accessible building.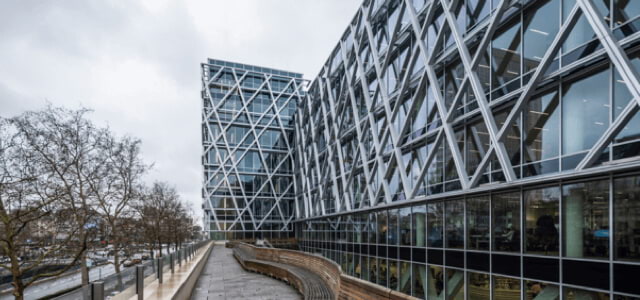 Barco's flexible and digital workplace
In 2016, Barco in Kortrijk inaugurated their new site, with the round, glass building 'The Circle' as the biggest eye-catcher. This was accompanied by a new way of working, flexible and digital, completely focused on the needs of the modern employee.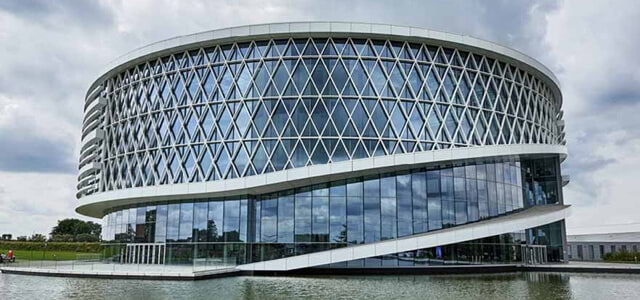 Deloitte's building perches on airport
Two years ago, Deloitte Belgium moved into the brand-new Gateway building at Brussels Airport. Gateway translates the company's vision of mobility and a sustainable society.