KLIMA+ opts for security and reliability
Published on 15/09/2017 in Customer Stories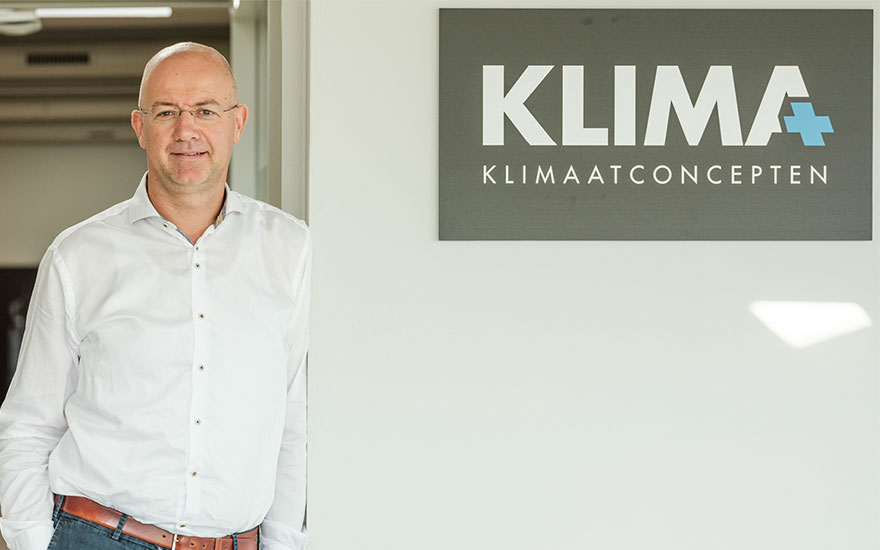 KLIMA+ installs and maintains heating, ventilation and air-conditioning systems. The Oudenaarde family business has forty staff and presents itself as a service company with a customer-oriented approach. Via Proximus partner IT-Care, KLIMA+ opted for a secure solution with 'SME in the Cloud'.
KLIMA+ opted decisively for the cloud back in 2004. "The importance of IT is growing constantly," says Peter De Vos. "But at the same time, the complexity is increasing, too, along with the need for expertise." IT is essential, but at KLIMA+ it is not the core task. This is one of the reasons why the company has outsourced its entire IT environment. "We expect an IT partner to offer a proactive approach, to take the initiative and put forward IT solutions that enable us to work more smoothly and efficiently."
The right partner
However, at KLIMA+ they were not really satisfied. In addition, their partner at the time had to deal with a security incident, so KLIMA+ decided to look elsewhere. Peter De Vos: "The problem was eventually resolved, but we'd lost confidence. So we opted for Proximus and their partner IT-Care from Poperinge, because thanks to appropriate solutions they make sure that we are always up to date in matters of security. That's important given the approach of GDPR."
To the secure cloud without a hitch
The switch to 'SME in the Cloud' is proof of this. It offers a high-performance yet secure environment. WatchGuard provides a wide range of security services, such as firewall and antispam. Microsoft Advanced Threat Protection makes sure that cybercriminals can't penetrate the company network. "This security is essential for our business," says Peter De Vos. "This way our system is always up to date, while all the applications and company data are stored securely in the cloud."
Advantages of SME in the Cloud
total cloud solution
fixed monthly rate per user
personal desktop profile for each user
unlimited processing power and storage space
WatchGuard (firewall) and Microsoft Advanced Threat Protection ensure security
Are you also looking for an IT security partner for your business?
Read how Proximus protects networks and data using the latest technology
Don't give hackers a chance
Your website and customer data need to be absolutely secure. This is important for you, for your customers but also for your corporate image. As of 25 May 2018, everyone who keeps personal data relating to other people has to protect these data against theft.
Request a security check for your website.
Read other articles
---
Outstanding protection of your network and data
Are you ready for a cyber attack? Or do you solve the problem when it occurs? If it's the case, you are just an open door for the criminals. Offer yourself maximum IT security with Proximus.
More info
Perspective
Magazine and online blog for business leaders, brimming with new insights for a fresh look at their company.
Other articles of Perspective