What is SASE?
Published on 03/07/2023 in Solutions & services 
Secure Access Service Edge (SASE) is a transformative concept, revolutionizing how organizations approach network security. But what exactly is SASE? Dive into the fundamentals of SASE and discover its potential to reshape the way we secure our networks.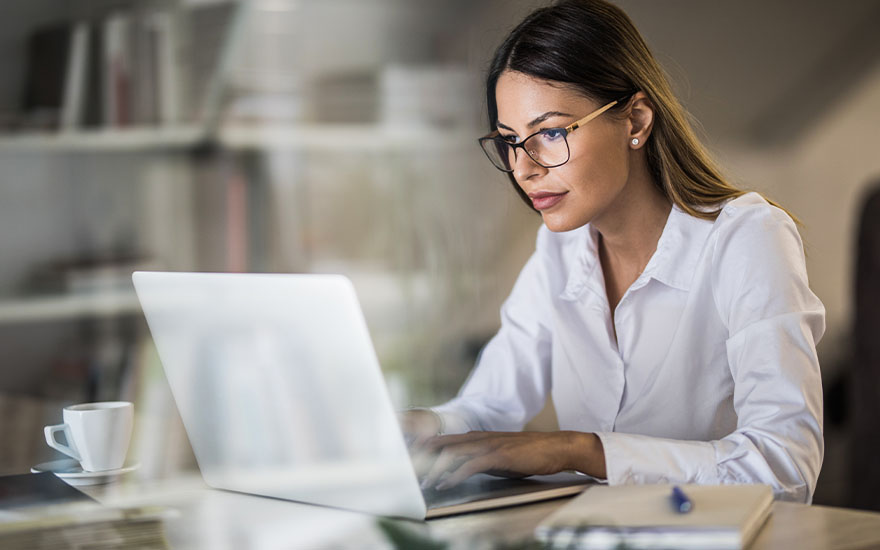 What is SASE?
Secure Access Service Edge (SASE) is a way to safely manage today's increasingly cloud-based reality. SASE is a framework that brings together network management efficiency (SD-WAN) and IT security (SSE or Secure Service Edge) to meet the dynamic secure access needs of the digital enterprise.
In a way, SSE complements the SD-WAN promise of flexible application access by extending the security perimeter. Previously security was provided by traditional firewalls in data centres and branch offices. Thereby also securing users and applications outside that perimeter improving end-user experience and security (cloud and SaaS applications, remote and home workers, etc.).
SASE enables the virtualisation and convergence of network and security, reducing complexity for IT departments by combining two solutions into one.
Why should companies use SASE?
By 2025, Gartner predicts 65% of enterprises will have consolidated individual SASE components into one or two explicitly partnered SASE vendors, up from 15% in 2021.
Andrew Lerner, Gartner expert - Gartner Blog Network, December 20, 2022
With the urge for digitalization, the corporate network of companies has changed dramatically in the last decade. The use of public cloud apps and services has exploded. Every year, companies produce more data, and increasingly this data is stored in SaaS applications in a public cloud.
Also consider that the number of mobile users and employees working remotely is growing. Post-covid we see a mix of working from home and in the office. Employees will connect to the company network from wherever and whenever they want.
Thanks to SASE, these companies can manage security, networks, and remote access policies in one solution. As cyber threats are constantly evolving, organisations need solutions such as SASE that can quickly detect and counter increasingly sophisticated attacks. Finally, SASE helps organisations to manage the costs and complexities of implementing multiple security and network solutions.
What are the advantages of SASE?
SASE empowers companies to confidently manage their networking and security while supporting a work-from-anywhere (WFA) workforce. The flexibility offered by SASE enables companies to enhance their operational efficiency and productivity.
Secure
Effective security measures are put in place through Secure Web Gateways (SWG), Cloud Access Security Brokers (CASB) and Zero Trust Network Access (ZTNA) for instance. All this is done to improve and secure the flow of traffic between the user and the application within the same service.
Speed and flexibility
Simplified management that allows you to control a fragmented IT landscape and prevent interoperability issues by implementing a single dashboard that displays all necessary metrics.
Access management
Substantial reduction of cyber risks thanks to the zero-trust model offered by SASE. Zero trust represents a system that manages access management without affecting the end user and significantly reduces cyber risks.
Compatibility
The SD-WAN underlay can exist of MPLS, Internet and/or 4G/5G. By using different access types and multiple circuits thanks to SD-WAN features you increase the redundancy and availability of the network.
Smart routing
Application aware routing: every application gets the right priority, connectivity and routing.
Futureproof
SASE's flexibility makes it the intelligent network solution for the future, that allows it to adjust to the ever-changing needs of businesses and embrace emerging technologies.
Why choose Proximus as a partner to implement SASE's solution?
At Proximus we have the experience and experts to help companies design, deploy, and develop their IT environments. We see SASE (Secure Access Service Edge) as an evolution and part of a broader virtualisation and digitalisation story.
Proximus will help you in a step-by-step approach on the road to SASE. After all, you do not undo existing investments in hardware and software. In this way, you gradually work towards a future-proof, hybrid working environment.
Proximus is working together with several market leading vendors to provide the best-in-class solution for your requirements and roadmap. To help you maximize the potential offered by SASE, we offer you a specialized consultancy service. With a step-by-step approach, we assist you in successful implementation and provide you with all the necessary guidance and support.
Because customer needs are very different, we work with different vendors on the evolution towards a ZTNA (Zero Trust Network Access) or SASE (Secure Access Service Edge) architecture and seek the best technological fit for each customer. Our professional services make the difference by defining a state-of-the-art architecture that meets today's needs while being sustainable and cost-effective.