What 5G can do for your company
Ready for the future
5G introduces new functions in the company's own infrastructure. Is your organization already getting ready for a future with 5G?
Would you like to know more about 5G or do you want to understand this technology better? Keep up to date with the latest developments.
5G is the successor to 4G. 5G enables super fast mobile internet. Proximus was the first 5G provider in Belgium with a 5G network. For 5G internet you need a device with a built-in 5G modem. The 5G applications are enormous. People are working hard on VR/AR and the development of self-driving cars. 6th NeTWorK offers in co-creation with Proximus Drone-as-a-Service whereby the 5G network is necessary.
Very high speed mobile broadband
Theoretical maximum speeds far higher than 4G
Possible alternative to high-speed fixed broadband, when the latter is unavailable
5G traffic response time theoretically reduced to 1/1000th of a second
Instantaneousness and reliability crucial for applications requiring an immediate response (virtual reality, autonomous transport, robotics, etc.)
5G will allow the network to be broken down into "slices" and assigned to specific applications such as emergency services during an event.
5G networks use little power when traffic is low, which reduces the power consumption of the antennas.
Mabo
With the help of Mabo, we have connected an AGV (Automated Guided Vehicle) to 5G. AGVs are flexible, and easily adapted to meet customer needs. They are accurate and precise and are available 24 hours a day, 7 days a week. They are also safe, both for the operators working in the warehouse and for the products. For this type of application, very low latency and reliable coverage are required. 5G provides this connectivity.
PIT training
PIT training is a virtual reality training for PIT nurses, the paramedical intervention team. This training allows teams to be trained without time or travel constraints. 5G allows the virtual reality goggles to be connected without latency and with fast bandwidth.
Spot
The Spot robot dog can help emergency teams access hard-to-reach places. Thanks to 5G Spot can be connected without interruption and with very low latency.
Hooyberghs and Mr. Watts
Mr. Watts has developed a digital application for building company Hooyberghs to visualize room layouts, floor plans, 3D models and digital twins to experience building designs on scale and in context.
The high bandwidth, low latency and strong security features of 5G provide the necessary stability to visualize the end result of a project, on site and remotely.
Dovy kitchens
Dovy kitchens uses virtual reality to show customers what their future kitchen project will look like. In the future, it will move to augmented reality to allow customers to visualize the kitchen in their own kitchen space and even virtually walk around in it. For a perfect experience of the 360-degree visualization, a stable network connection such as 5G is essential.
H. Essers
H.Essers is turning to vision technology and AI for image recognition. To optimize their annual wall-to-wall count, they developed a device that can be mounted on a reach truck, which knows the exact location in the warehouse and can thus automatically capture the barcodes of all the pallets in the warehouse. Such applications require a secure and fast network.
Quick and appropriate intervention based on live images and data.
5G in transport and logistics
Why should you jump on the 5G express train?
Produce, assemble, train and get the information you need faster.
Private 5G networks
A private site - for example a company or a production unit - can have its own, exclusively dedicated 5G network. A private 5G network combines:
the unmatched performance of 5G in terms of speed and latency;
the security of a private network for data flows.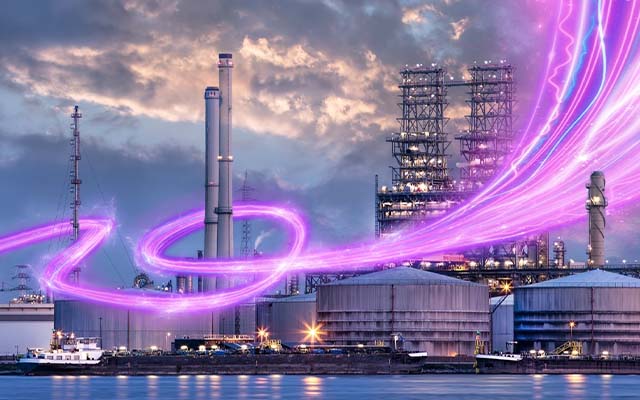 Drone-as-a-Service
5G fully automated drones watch over your safety, take better inventories and make more reliable measurements
6th NeTWorK automated and autonomous drones can carry out missions to provide you with photos, a live video stream, counts assets thanks to AI, take measurements thanks to specific sensors, etc. The drone is in a box that automatically open and close to let the drone take off/land.
Inspection of equipment for maintenance (e.g.: traces of corrosion, inspection of the state of the unloading dock,...)
Security of people and places (presence of people in prohibited places and times)
Verification of the respect of rules and regulations (e.g.: correct mooring of a boat, opening of degassing valves,...)
Drone boxes can be installed in large industrial zone as manufacturing areas, ports, quarry, agriculture and forestry...
Try 5G
The Proximus 5G innovation platform is a unique environment where you can validate your 5G projects in practice in collaboration with Proximus. Gain experience before making further investments.
The 5G network will also be rolled out gradually. To find out if 5G is available in your area, consult our interactive map.
The roll out of 5G will take place in different phases
Both end users and businesses will benefit from the unprecedented advantages of this new mobile technology.
Countries where 5G is available
Arab Emirates, Australia, Austria, Bahrain, Brazil, Bulgaria, Canada, China, Croatia, Cyprus, Czechia, Denmark, El Salvador, Estonia, Finland, France, Greece, Greenland, Hong Kong, Hungary, Indonesia, Ireland, Israel, Italy, Iceland, Japan, Kuwait, Latvia, Lithuania, Luxembourg, Macau, Malta, Malaysia, Monaco, Netherlands, New Zealand, Nigeria, Norway, Oman, Philippines, Poland, Portugal, Qatar, Romania, Russia, Saudi Arabia, Singapore, Slovakia, Slovenia, South Africa, South-Korea, Spain, Suriname, Sweden, Switzerland, Taiwan, Turkey, United Kingdom and Vietnam. (This is an update of October 2022)