Hybrid cloud for companies
Combine the public and private cloud
High performance thanks to redundant data centers
Management via managed hybrid cloud
Optimal balance with Cloud Fusion
Hybrid cloud combines the benefits of private and public cloud environments. With our hybrid cloud solutions, under the name Cloud Fusion, we build your optimal cloud environment together with you.

What is the hybrid cloud?
The hybrid cloud: the ideal combination between private and public cloud environments. The private cloud is more suitable for business-critical applications while less business-critical applications will generally be hosted in Microsoft Azure's public cloud.
A combination of some private cloud solutions (on-premises, housing or the Proximus Private cloud) can also be configured into a hybrid cloud solution. Of course, you can always opt for a separate private or public cloud solution.
If you want to know which cloud environment suits you best:
More info
What is the difference between the private and public cloud? Which companies opt for the hybrid cloud? What factors determine opting for a hybrid cloud?
Jetro Wils (cloud expert at Proximus) answers 7 questions that will help you better understand it.
Cloud Management Platform
A Cloud Management Platform is an application allowing you to put together your ideal hybrid cloud environment.
Your employees will be trained by our cloud experts to get familiar with our Cloud Management Platform.
Available price plans: Pay-Per-Use and Reservations.
Compatible with at least 36 clouds including Azure, Google, Amazon, Vmware and Proximus Private Cloud.
Shared
With this Cloud Management Platform service, you can configure the right combination of your Hybrid cloud based on the business critical value of your data and current infrastructure.
Our CMP belongs to the Gartner Magic Quadrant and is enriched with Proximus software for seamless collaboration and transparency.
Dedicated
For businesses looking to manage over 10,000 workloads (VMs, servers, containers) with the CMP.
Hybrid cloud combines the benefits of private and public cloud environments. Choose your own set-up with CMP-as-a-Service.
Switching to the cloud can be a complex endeavor that requires accurate planning and strategy. At Proximus, we believe that a carefree cloud journey consists of a sequence of 6 stages:
What is sovereign cloud?
A cloud that keeps your company data safely within the EU and still provides all benefits of a public cloud.
We support Autofix's growth with a cloud-first strategy: applications in the cloud are easy to scale and manage.
Christophe Declercq, business manager of Autofix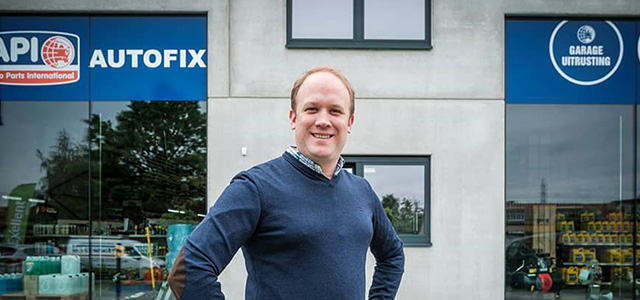 The transition to the cloud went very smoothly, including a thorough analysis of our needs.
François De Tandt, VP Finance & Operations at EP Equipment
Proximus' project team was highly responsive, which allowed us to complete the migration within five months.
Rudi Op de Beeck, CIO at Groep Autoveiligheid