Public cloud for companies
Microsoft Azure and Edge computing
Managed Services for a carefree migration
Access documents anytime, anywhere via Azure Virtual Destkop
Collaboration is central
Microsoft Azure is a powerful public cloud platform that hosts and manages your applications in the cloud. Documents and data are always secure and accessible via Azure. If your company works with AR/VR applications, Edge computing will be perfectly suitable for you.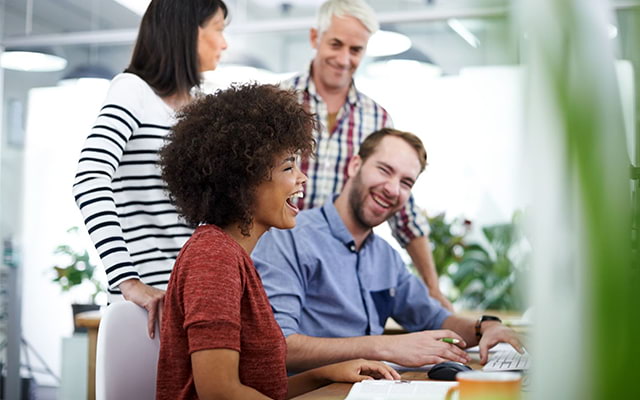 What is the public cloud?
The public cloud uses a shared infrastructure without you or your customers noticing. You don't need any hardware of your own and your cloud provider is responsible for maintenance and updates. Our public cloud is based on Microsoft Azure but we also provide Google Cloud Platform and Amazon Web Services.
The private cloud is the opposite of the public cloud, in the sense that you are using a fully protected cloud environment that is particularly suitable for business-critical applications.
The hybrid cloud is a combination of both.
If you want to know which cloud environment suits you best:
Azure Virtual Desktop
With Azure Virtual Desktop, you are always working on the latest version of your Office 365 documents:
Access to your virtual personal work environment from any device
Quick addition and configuration of new users (it only takes a few minutes)
Efficient use through shared resources
Free extended support for Windows
Together with you, we guarantee a smooth implementation and management of the Microsoft Azure public cloud. Our cloud experts are Microsoft Gold certified and combine Azure with the Proximus fixed (Fiber) and mobile network (4G and 5G).
Cloud consultancy
Insight and expert advice to choose the ideal cloud solution and optimization
Through co-creation we keep your business up to date.
Cloud discovery: basic knowledge of cloud concepts and their relevance to your company or organisation
Cloud assessments: analysis of how Azure can support your activities
Advice & workshops: searching together for the best implementation of Azure
Migration
Proximus ensures a carefree and successful migration from e.g. Windows and Linux to the Azure cloud
Switching to the cloud can be a complex project requiring accurate planning and strategy. Supporting resources: Windows Server, Linux and open source database, SQL Server and more.
Plan: draw up a detailed migration plan that matches your needs and the future in the cloud
Ready: development of the migration plan so that all requirements are met
Adopt: you focus on your core business while we take care of the migration and implementation within your company, training is also provided for your employees.
Managed services
We manage, monitor and optimize your Azure platform
Scalability, flexibility and cost efficiency are key.
We offer three formulas in which the service by our certified could experts is central:
Essentials: fully self-managed with expert advice from our experts
Core: co-managed by yourself and our experts
Premium: fully managed by our experts
Training
Stay up to date with the latest technology and Azure applications through self-education and training
Rapid technological evolution makes it a challenge for your employees to keep abreast of the latest applications and technologies.
We offer a modular training service that offers your employees insight based on their needs.
Edge computing via Azure
With Edge computing, the response time is extremely short
Edge computing brings computer power closer to where data is generated or processed. This is necessary for real-time data processing for e.g. self-propelled cars, real-time image analysis and much more.
Switching to the cloud can be a complex endeavor that requires accurate planning and strategy. At Proximus, we believe that a carefree cloud journey consists of a sequence of 6 stages:
What is sovereign cloud?
A cloud that keeps your company data safely within the EU and still provides all benefits of a public cloud.
We support Autofix's growth with a cloud-first strategy: applications in the cloud are easy to scale and manage.
Christophe Declercq, business manager of Autofix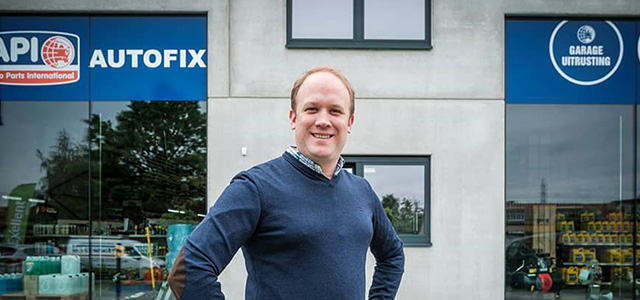 The transition to the cloud went very smoothly, including a thorough analysis of our needs.
François De Tandt, VP Finance & Operations at EP Equipment
Proximus' project team was highly responsive, which allowed us to complete the migration within five months.
Rudi Op de Beeck, CIO at Groep Autoveiligheid