Eusebio Nickmans: "4 reasons why you should get fiber"
Published on 10/12/2018 in Tech, tips & tricks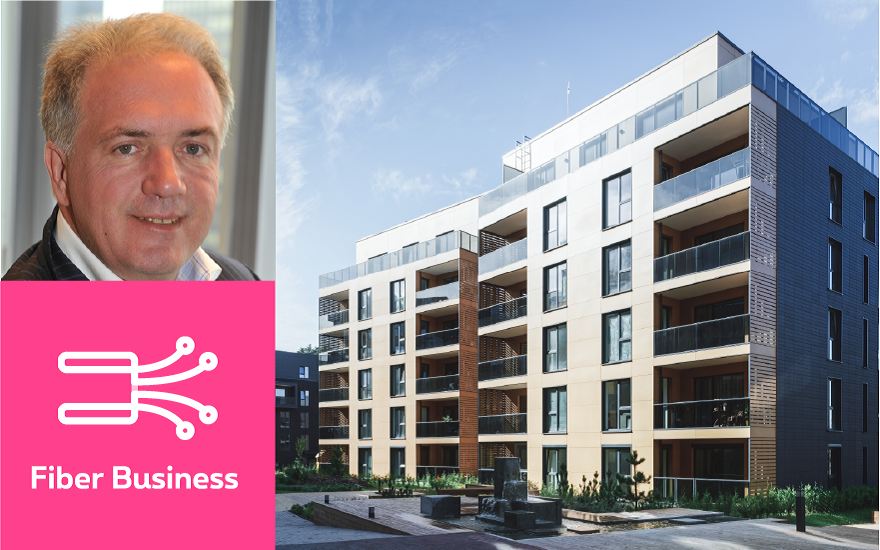 Will you be using Virtual Reality anytime soon? For a cutting edge game or a new construction project? While streaming series and movies in HD quality, gaming online on your tablet, smartphone or 4K TV? Your internet connection will have to deal with evermore traffic. That's where fiber optics comes in as the best solution. So why should you get this new technology? We asked Eusebio Nickmans, director Fiber for Belgium at Proximus.
Eusebio, what is Fiber for Belgium exactly?
"Fiber for Belgium is Proximus' fiber optics project. We use it to guarantee the future of our network and to answer the increasing call for internet connectivity."
But fiber optics aren't available everywhere just yet, right?
"That's right. At this time we're introducing fiber in a range of cities – Antwerp, Ghent, Brussels, Namur, Charleroi, Hasselt and Roeselare. Next year, we'll start a new phase in the project, connecting even more cities to our fiber optics network."
So it will be some time before the project is completed?
"Yes, it will. But then it's a gigantic undertaking. We're not only putting fiber optics in the communities and streets, but we're connecting individual houses, appartments and business units. That means deliberations with a large number of authorities, communities, property managers, owners, etc.
We're also trying to limit the nuisance brought on by combining our works with other utility works in the same neighbourhoods. So, planning all of that is quite a challenge."
You mentioned property managers just now. Are they important partners for you?
"Absolutely. Aside from the authories, the property managers are are first go-to people to talk to. Before the works start, we'll contact them to conduct surveys of their properties and answer all of their questions. After the survey, they get a detailed report outlining what the installation will entail for them."
That must be quite a task, cabling a whole building?
"That depends on the individual building, of course. We try to cable via the building's frontage as much as possible, because that is the least cumbersome option. And most properties nowadays have technical spaces where we can do the bulk of the work. From there, bringing fiber optics into individual housing or business units is relatively simple.
But, in any case, we don't do anything without first consulting the property managers and owners."
So you have fiber optics. Then what?
"Well, then you get to enjoy all the benefits of fiber optics. Increased speed, in the first place. The basic speed is 200 Megabits/second (Mbps). That will let you download a movie in about a minute. If you opt for Fiber Boost, that doubles the speed yet again.
On top of that, the reaction speed is 3 times faster than what we have with existing networks. That's great for gamers who want to avoid 'lag' at all costs, but it's also crucial when your company systems need to get or send information in real-time. Aside from that, the connection quality is not only exceptional, but stable as well, regardless of how many people are online at the sime time.
Lastly, especially for owners, having an ultra-fast fiber connection can increase the value of your property.
More possibilites, that also means more expensive, right?
"No, it doesn't. The prices of our Fiber packs are in most cases equal to the pricing on our current packs. That's what really makes the price to quality ratio particularly interesting. On top of that, the installation is completely free as long as we're working in your neighbourhood."
Want to find out more?
Are you a property manager, and interested in finding out how to get fiber optics for your building? Click here and check out everything property managers should know about fiber installations. And do surf over to www.proximus.be/fiberinmybuilding for more info.
If you want more general info about out fiber optics, have a look at www.proximus.be/fiber