Calculate your carbon impact
Receive practical advice
A green world starts with us
With MyFootprint, reducing your carbon footprint has never been easier
Get quick insight into the impact of your habits on the environment in our MyProximus app.
Discover many practical tips & tricks and take on the challenges of living more sustainably in a fun way.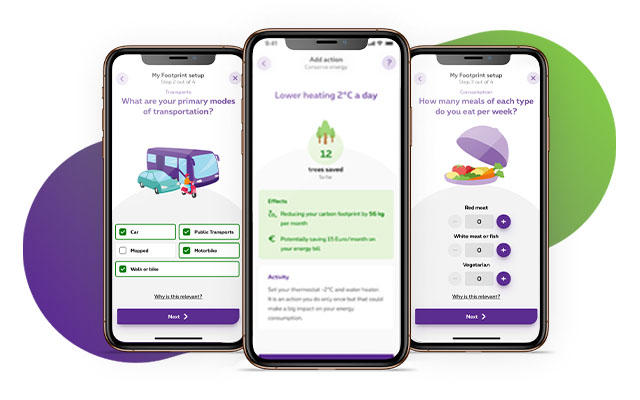 Find out how MyFootprint can help you
Always within reach via MyProximus app
A tangible ecological footprint
A 3.1 kg CO2 emission, what does that mean? MyFootprint explains it to you in clear and actionable language!
You've got the power
Decide for yourself which sustainable habits you want to adopt and we will provide you with the right tips and tricks.
Adapted to your lifestyle
Based on your telco, gas & electricity data, we can give you a highly personalised picture of your carbon footprint.