Family
A mix of content for all tastes
€10.99 /month
(after trial period)
Watch multiple TV options at the same time thanks to Pickx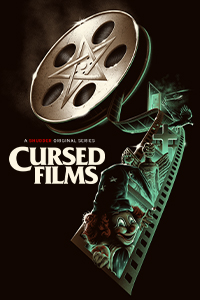 Cursed Films
TCM Cinéma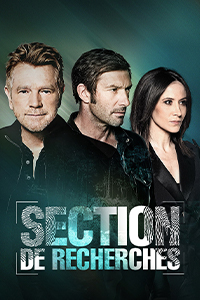 Section de recherches
TV Breizh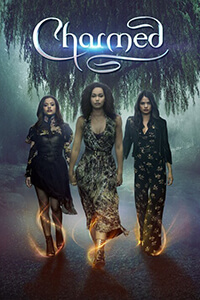 Charmed Saison 3
SYFY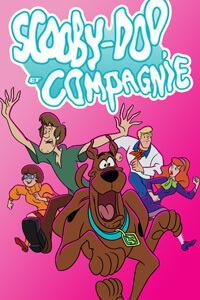 Scooby-doo & Cie
Boomerang
Blinky Bill : le film
Studio 100 GO Pass
What channels are included in Family?
The content shown on these channels is in French
Pickx+ the exclusive channel of Proximus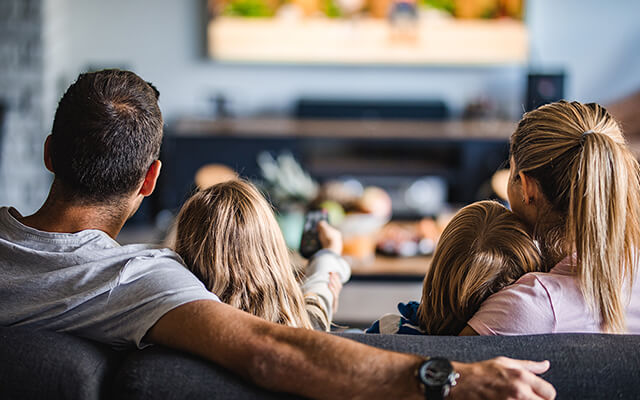 What is the content of Family's on-demand catalogue?
Unlimited access to a catalogue with content from certain channels (interviews, shows, documentaries, series, cartoons, etc.)
Wherever you are, whenever you want on your TV, in the Proximus Pickx app or Pickx.be
Frequently asked questions
You can find your Family channels on your decoder and some of them are also available at any time and place on the Proximus Pickx app via your personalized menu.

You can watch your TV option on any screen thanks to Pickx.

Activate TV option

the webpage by clicking on Try one month
your TV, here are the steps to follow

MyProximus, see video on the right

Your TV option is 1 month free.
The date of activation of your '1 month free' is irrelevant:
If you activate a TV option on 15/4/2021 for example, it will remain free until 15/5/2021.
You can cancel at any time at no extra cost.
MyProximus, see video below

Reminder a few days in advance

We will send a reminder mail via e-mail/ text a few days before the end of the test period. You can always unsubscribe, at no extra cost.

End of free trial

Your free trial period has come to an end and is now changing automaticaly to a paying period.

1st invoice

You can always consult till when your tv-option remains free.

Via Tv:

Press . Go down to Shop > Activer une option (in French) or Activeer een optie (in Dutch).
Select the option of your choice.

After your purchase, you can use the activated TV option within 24h. Note: At certain times of the day it takes a little longer to activate this option with a maximum of 24 hours. If the activation has not yet taken place, please contact us.

You can cancel a TV option whenever you want during the free trial period via MyProximus, MyProximus app or via TV.

Via Tv:

Press Go down to Shop > Activer une option (in French) or Activeer een optie (in Dutch).
Select the option of your choice.
Select "Résilier ce bonus TV" (in French) or "Deze tv-bundel stopzetten" (in Dutch)

When you've started to pay for the tv-option, you can deactivate your paying option via MyProximus or via MyProximus app (not via TV).

On your TV: press the button on your remote control. Follow the instructions according to your TV MENU:

The menu on your TV offers "My library" (you have a TV Box V5/5C/6). Click on "My library" and then "Family".
Your TV menu offers "Subscriptions" (you have an Android TV Box). Click on "Subscriptions" and then navigate to the "Family" section.

Via Pickx.be

Surf to Pickx.be, log in,
Go to the MENU and then directly to "Subscriptions" and then navigate to the "Family" section.

Via the Pickx application

Log in,
Scroll to the "Recommended in Family" section and discover your catalogue. Good to know: click on the "view all" button to access your entire catalogue.
Conditions
The offer Family is a supplementary TV option reserved for customers of the basic TV offer. TV offer is available in a Pack with a landline starting from €43.99/month.
Try one month: 1 TV option TV Family for free trial during 1 month : personal offer valid from 23/04/2019 until 30/06/2022. 1 single time for every residential TV subscriber that subscribes to a new tv bundle free of choice in an exclusive list. After the first month the option becomes paying and is prolonged for indefinite term. You can unsubscribe from the option at any time free of charge. Cannot be combined with other actions or promotions. Proximus reserves itself the right to extend or stop the promotion earlier.
What does the Proximus Family TV Option include?
Proximus Family, the ideal TV option tailored to please the whole family!
Family offers more than 30 channels for younger and older viewers. Channels showing series and films for quality time together with the family, amazing documentaries for you to learn something new every day, cartoons, series and access to Studio 100 channels for children, music channels.
Proximus Family has the following channels:
Entertainment – Films and Series
6 channels to guarantee hours of family fun and entertainment watching films and series!

TV Breizh
13ème Rue
SYFY
TCM Cinéma
Sundance TV
TMC

Kids - Cartoons
6 Kids channels showing cartoons and series to delight your youngsters!

Boomerang
Mangas
Disney Cinéma
Gulli
Canal J
Nick Jr.

Documentaries
Learn and educate yourself by watching TV. It's possible on the 6 included documentary channels. Travel all 4 corners of the world, learn more about how the story unfolds with the best channels dedicated to nature, science and history!

Nat Geo Wild
Sciences & Vie TV
Histoire
UshuaïaTV
Animaux
Crime District

Music
Whether you love rock, classical music, pop or hip-hop, the 6 Proximus Family music channels are sure to meet your expectations.

Stingray Classica
Mezzo Live HD
1 Classic
MTV Live HD
MTV Hits
Melody

Studio Go Pass
The Studio 100 GO Pass guarantees the offer of interactive quality content for your children. All their favourites such as Bumba, the charismatic threesome of "The Night Watch" Wilko, Vladimir and Keelin and also the unmissable pop singing misses from the famous group K3 will sweep them away on wild adventures!
Enjoy our promotion and one month for free to discover the Family TV Option!
How does the free trial work?
Questions about our offers?
An advisor is at your service