Pickx+: your new exclusive channel for entertainment that will captivate you
Published on 28/04/2021 in Showtime!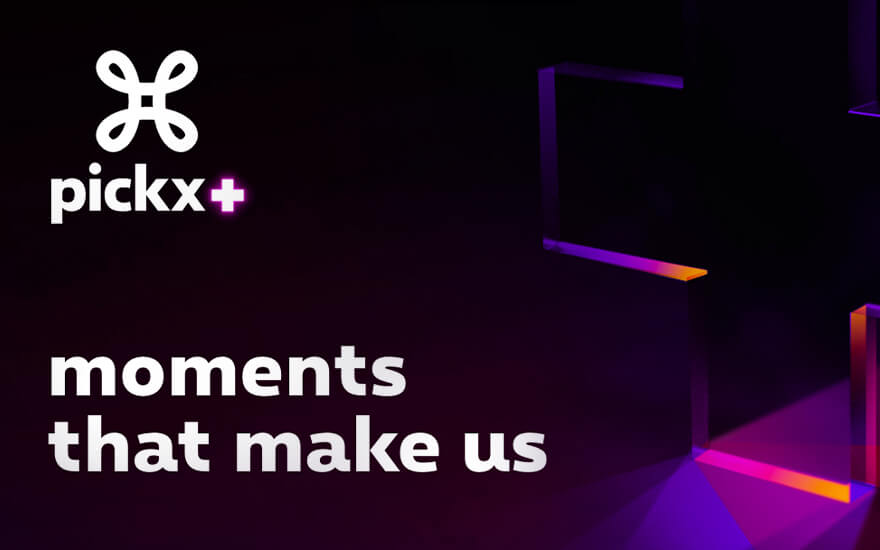 Proximus Pickx launches Pickx+, a new exclusive channel that will captivate you with its selection of (inter)national films, series and documentaries. Follow your local heroes and watch exclusive programs wherever you are. Concerts or sporting events, live or replay, you are always in the front row!
An exclusive channel with a diversified offer
Are you ready to experience the most intense emotions? Pickx+ offers a carefully selected line-up combining sports, fiction, documentaries and concerts. Whether you are in Belgium or abroad, in front of your TV, in the Proximus Pickx app or on Pickx.be, you will always enjoy your favourite programs from the front row.
Are you a movie buff or a series addict? Choose among our award-winning and exclusive productions. Sports or music fan? Attend concerts and follow sports matches live or in replay up to 7 days after their broadcast*.
Entertainment for everyone
Pickx+ is the channel for young and old, families and friends, thriller fans and romance addicts. The new channel offers a wide range of films and series to feed the most diverse passions.
Looking for an intriguing thriller? Be the first to discover the drama series 'Condor' or the crime TV show 'The Victim'. Are you more of a movie person? You'll find flagship movies like 'Wander' with Tommy Lee Jones and Aaron Eckhart, 'The Reader' with Kate Winslet and Ralph Fiennes, the heist comedy film 'Logan Lucky', the crime comedy 'The Whistlers', the latest live-action version of 'Pinocchio' and 'Été 85', which received 12 César nominations. Don't forget to check out the captivating documentary 'The Guv'nor' about boxing legend Lenny McLean.
Don't miss the launch!
Curious to discover the Pickx+ exclusive content? Then head to channel 13 on April 29 with the American late-night television talk 'The Late Late Show with James Corden'. The entertainment continues the next day with the broadcast of the first season of 'Ramy'.
Customers who opt for the All Sports**, All Stars or All Stars & Sports TV option in their package will be able to enjoy the new Pickx+ channel as from 29 April on number 13. Customers with the Movies & Series*** TV option will see the linear channel of their option replaced by Pickx+ and will keep their exclusive catalog of movies and series. This change will be made automatically, without any intervention from the customer or any change in rates.
* The replay up to 7 days is available on V7 and Android decoders, in the Pickx app and on Pickx.be. On V4, V5, V5c and V6 decoders, the replay is available for maximum 36 hours.
** For customers with the All Sports TV option, it may be necessary to reboot the TV Box in order to see the Pickx+ channel content.
*** The Movies & Series TV option will not be sold anymore as from 29/04.
Katleen
Being efficient, that's my 'thing'. Expect concrete tips, apps and services that will make it easy for you!
Other articles of Katleen