Pickx+: your new exclusive channel for entertainment that will captivate you
Veröffentlicht am 15/09/2021 in Showtime!  
Proximus Pickx launches Pickx+, a new exclusive channel that will captivate you with its selection of awarded movies, sports events, series, talk-shows, concerts and magazines. Be the first to discover our national and international co-productions. Follow your favourite heroes and discover our exclusive content wherever you are. Live or after broadcasting, you will always be in the front row!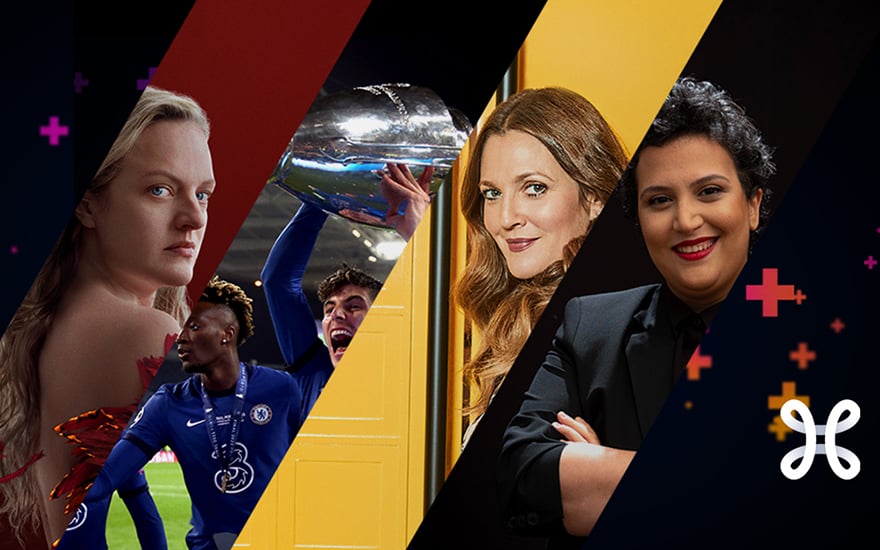 An exclusive channel with a diversified offer
Are you ready to experience the most intense emotions? Pickx+ offers a carefully selected line-up combining sports, fiction, documentaries and concerts. Whether you are in Belgium or abroad, in front of your TV, in the Proximus Pickx app or on Pickx.be, you will always enjoy your favourite programs from the front row.
Are you a movie buff or a series addict? Choose among our award-winning and exclusive productions. Sports or music fan? Attend concerts and follow sports matches live or in replay to watch or re-watch your favourite programs up to 30 days after their broadcast*.
Entertainment for everyone
Pickx+ is the channel for young and old, families and friends, thriller fans and romance addicts. The new channel offers a wide range of films and series to feed the most diverse passions.
Looking for an exciting series? Be the first to discover the Belgian production 'Parlement' or the drama series 'Council of Dads'. Watch 'L'Opéra', a new TV show that plunges us into the daily life of the Opéra Garnier.
Do you prefer movies? You will be served with titles like 'After: Chapter 2' from the film series 'After' adapted from the novel of the same name, or 'Bigfoot Family' for a funny family TV night.
Sports fans will not be left out either, as the channel plans to broadcast the most prestigious sporting events, such as the Champions League, to name but one.
Last but not least, Pickx+ will also offer new talk shows with 'The Late Late Show' by James Corden and 'The Drew Barrymore Show'. Between sketches and confidences, your TV evenings promise to be captivating!
Watch the trailer to discover the first images of your new exclusive channel.
A TV option not to miss
Curious to discover the Pickx+ exclusive content? Then add the new channel to your TV options and put channel 13 on to enjoy the best entertainment.
Customers who have the All Sports**, Family, All Stars or All Stars & Sports TV options in their package will be able to enjoy Pickx+ on channel 13. Do you live in the Brussels area and have a Dutch-speaking option? You can find Pickx+ on channel 263.
Three-month free trial
If you haven't subscribed to the new Pickx+ channel yet, but you would like to enjoy our diversified offer, as well as the new extras, you can get a 3-month free trial. All the info is available here.
* For customers who have subscribed to the Pickx+ option, all programs can be watched or re-watched up to 30 days on their TV thanks to the TV Box. This will also be available soon on the Pickx app and on the web via Pickx.be.
** For customers with the All Sports TV option, it may be necessary to reboot the TV Box in order to see the Pickx+ channel content.
Katleen
Effizient sein, das ist mein 'Ding'. Erwarten Sie konkrete Tipps, Apps und Services, die es Ihnen leicht machen!
Andere Artikel von Katleen