Up to 1 GIGA per second in download with fiber
Published on 31/03/2020 in Bits & Bytes 
Good news! All internet speeds with a fiber connection have increased. And depending on your subscription, they can go up to 1 GIGA per second (Gbps for 1 gigabit per second or 1,000 Megabits).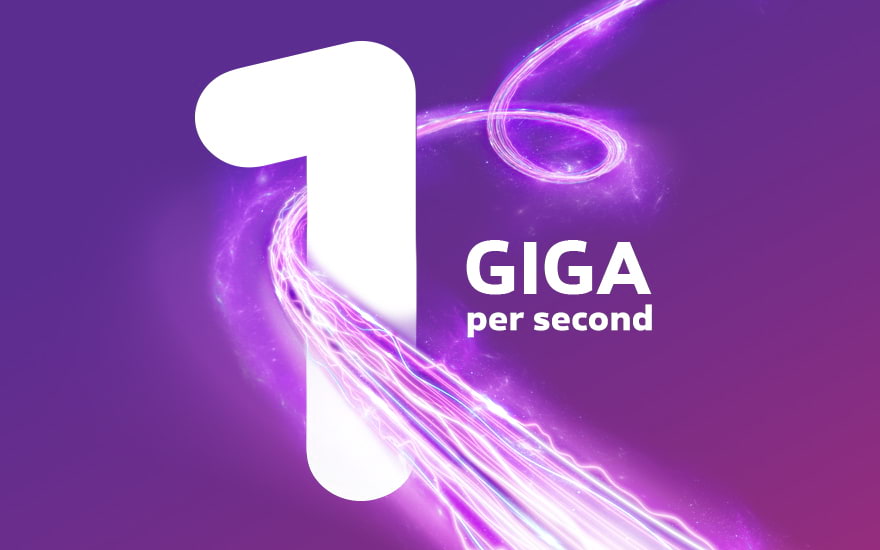 This increase in Internet speed offered to all fiber subscribers anticipates the growing needs of families and businesses.
1 GIGA per second: by far the fastest Internet in Belgium today
What does a 1 GIGA/second connection entail? If you're lucky enough to be connected to fiber, you will be able to enjoy speeds that are faster than those you have now!
What's the point of a fiber-connected home?
Today, every member of the family is connected to at least one device at home (TV, smartphone, tablet, PC) and if everyone starts surfing and downloading videos at the same time, while watching TV in HD/4K, this can cause connection failures or slow-downs.
Do you have gamers in your household? Their worst enemy is probably latency, that interval between the command of an action and the moment it appears on the screen. With fiber and a speed up to 1 GIGA/second, they will be at the top of their game again.
The network of the future: it's fiber
Fiber is a cutting-edge technology that uses light to carry signals, allowing you to surf at very high speeds with less latency and more stability. Extremely fast, fiber shows no loss of quality, regardless of the number of people or devices connected at the same time.
Katleen
Being efficient, that's my 'thing'. Expect concrete tips, apps and services that will make it easy for you!
Other articles of Katleen