MyProximus app
My Proximus account in my pocket and much more!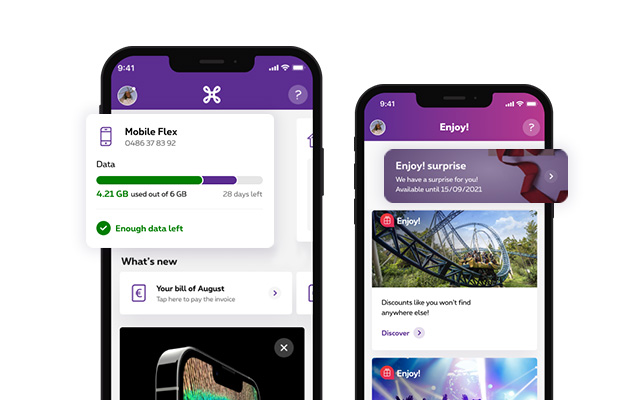 View and pay your invoices directly
Your invoices clear and detailed
Be notified of a new invoice
Pay using the method of your choice
Get a detailed overview of all your expenses
Download your documents in PDF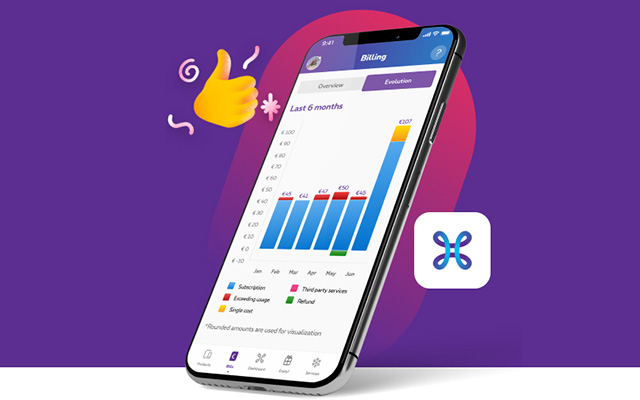 No more Wi-Fi problem
By activating Smart Wi-Fi in the app
Get real-time advices to optimize your connection
Share easily your Wi-Fi with a QR code
Rename and find your connected devices
Manage the connectivity time of your family
Manage your usage, products and options
We're ready to help if needed
Always an eye on your consumption
Thanks to MyProximus, you can keep control of your consumption of data, calling minutes, etc. at all times.
Want more data for your mobile subscription? New TV options? It's easy in MyProximus.
24/7 support with no waiting time
Click on "Help "in the top right corner of the app for instant help through chat or consult our online articles.
Additional services in MyProximus app
More than just a telecom app
Parking with 4411
Manage and pay your parking sessions easily with 4411 in MyProximus app, also take advantage of ticketless entry/exit in Q Park car parks.
Control your expenses with EnergieID
Easily consolidate and monitor your energy, water, transport and waste consumption and expenditure.
Reduce your carbon footprint with MyFootprint
Measure your carbon footprint and get a quick overview of the impact of your habits on the environment.
Need a replacement mobile phone?
Lost, broken or stolen mobile? A free replacement smartphone is always available via MyProximus.
My e-Press & Pickx
Check the TV offer and the latest news in the app
With Pickx you get the 3 most watched programs on Pickx in your language and recommendations that change every day
My e-Press gives you access to the full digital offering of Het Laatste Nieuws or Le Soir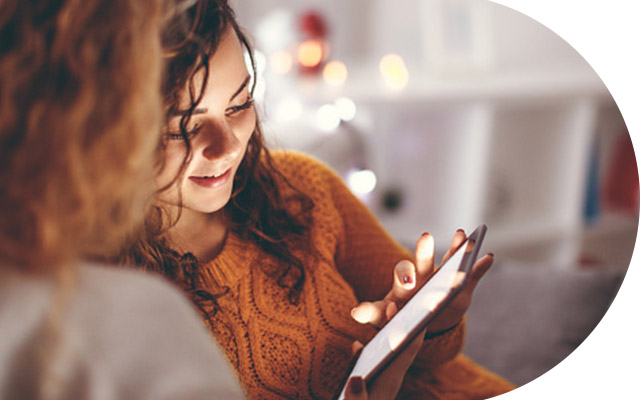 Loyalty benefits and good deals
Exclusively for customers
Your loyalty rewarded with Enjoy!
Get exclusive discounts and win unforgettable experiences directly via Myproximus. For customers only.
Flex Emergency Internet
Internet is no longer working? Receive 24 hours of free mobile data on your smartphone to continue using all your devices. Activate up to 4 times a year for each mobile in your Flex package.
Play a fun game!
Have some time to kill? Always wanted to surf on the network of the future? From now on you can play a game in our app.