Parental control? 6 apps to protect your child online
Published on 16/03/2020 in Apps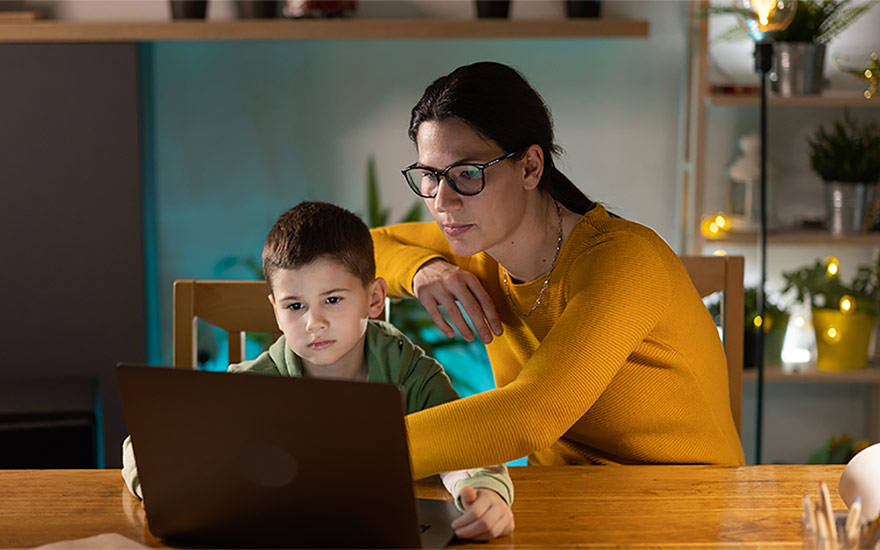 Children are beginning to discover the wonderful world of the Internet at an increasingly younger age. This has many advantages for their development, but of course it also involves a few risks. As a parent, the first thing you want to be sure of is that your child can surf the internet safely. That's why we give you some tips and tools to protect your kids' online activities in the best possible way.
Children are discovering the Internet at a younger and younger age. Surfing at such a young age can be risky. Fortunately, there are many applications to set up parental controls. Discover them in French or Dutch.
The safety of your children comes first, but that certainly doesn't mean you should forbid them from having fun chatting or surfing the internet. And with Tuttimus, the whole family can enjoy unlimited surfing and calling at home, and you choose the mobile subscription that suits you. TV on all your screens is also included.
Discover Tuttimus now!
Sophie
Avid web & apps user, must admit a tiny bit FOMO, so never getting out without my smartphone! #friends #family #travels #web #popculture #graphicdesign #art #fun
Other articles of Sophie