Digital with respect for the planet
Published on 12/07/2021 in Bits & Bytes 
Discover how Proximus contributes to the transition to a greener society by minimizing its environmental impact and how technological applications can help us move towards a green planet.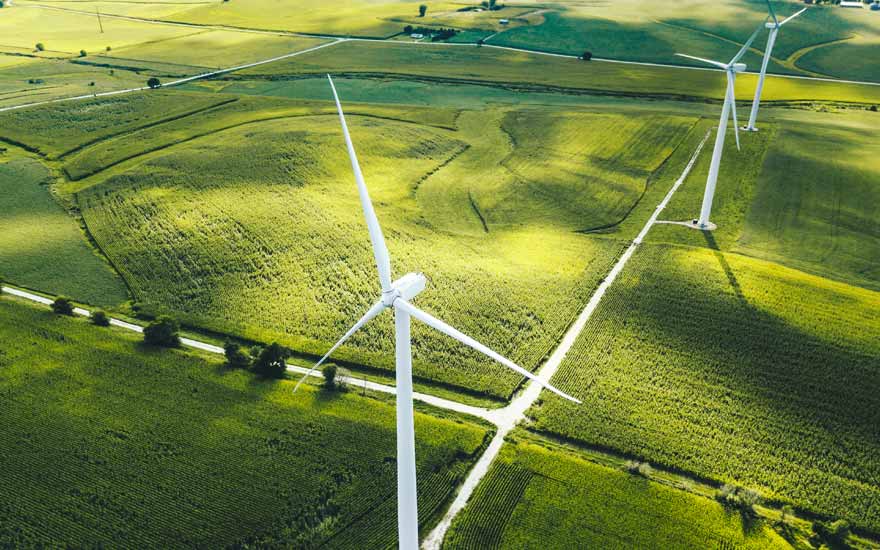 Packaging
We created a green packaging and avoid unnecessary paper with a digital user manual.
For some time now we have been rethinking our packaging and what it contains. This way we look at what the customer really needs in terms of material and optimize the size of the boxes, this makes our transport more efficient and our footprint smaller.
We opted for extensive digital manuals online (link to manuals) and we print the concise manual on the box.
What about the boxes themselves? They are made of recycled cardboard and printed close to home using vegetable ink!
Energy
We limit our consumption where possible and use 100% renewable electricity.
We are opening up a world of digital solutions. These require energy. We therefore feel it is our duty to use them as sparingly as possible and in an environmentally friendly way.
We take all possible measures in our network, such as applying a kind of sleep mode when antennas are not in use, we share our network and we replace old environmentally unfriendly buildings with efficient small containers.
In our shops we also do our bit, at 22 H the lights go out and the digital screens are turned off. Also in our buildings we take action to reduce our electricity consumption which resulted in a 17% reduction over the last 8 years.
In addition, we fully support the switch to renewable energy. Our electricity is 100% renewable, we have installed solar panels where possible and we are now looking at how we can purchase our electricity in a more local and targeted way.
In this way we will be able to guarantee our customers where this sustainable electricity is generated in Belgium.
Our Network
Our network, like our buildings for that matter, operates exclusively with electricity from renewable sources.
To consume 100% renewable and local energy by 2023, we are working on concluding power purchase agreements with Belgian producers. Producers of green energy — mainly wind power — who are helping us achieve our ambition of making Belgium a better place.
Katleen
Being efficient, that's my 'thing'. Expect concrete tips, apps and services that will make it easy for you!
Other articles of Katleen