Benefit from advantages reserved for Proximus customers
Published on 11/07/2023 in Be the first to know 
Don't miss out on the exclusive customer benefits of Enjoy!
Take advantage of super discounts and unique experiences to enjoy with family or friends.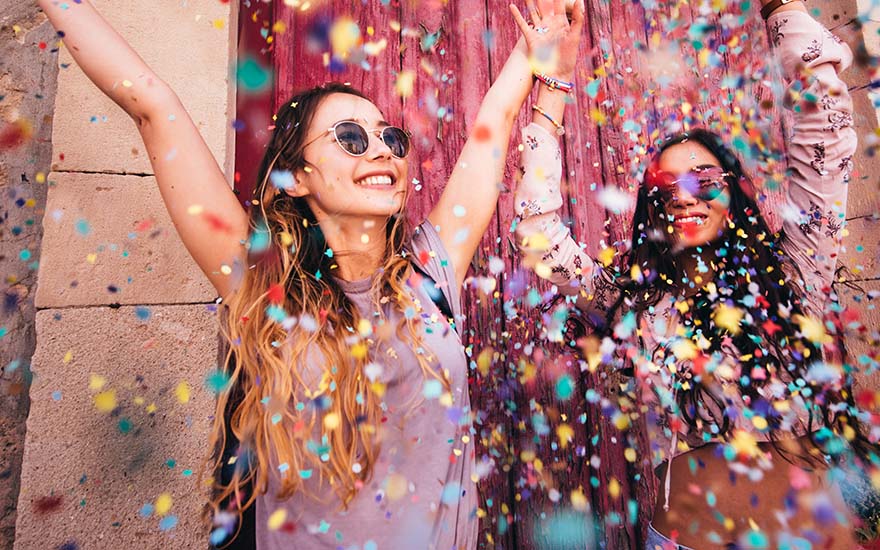 The Enjoy! deals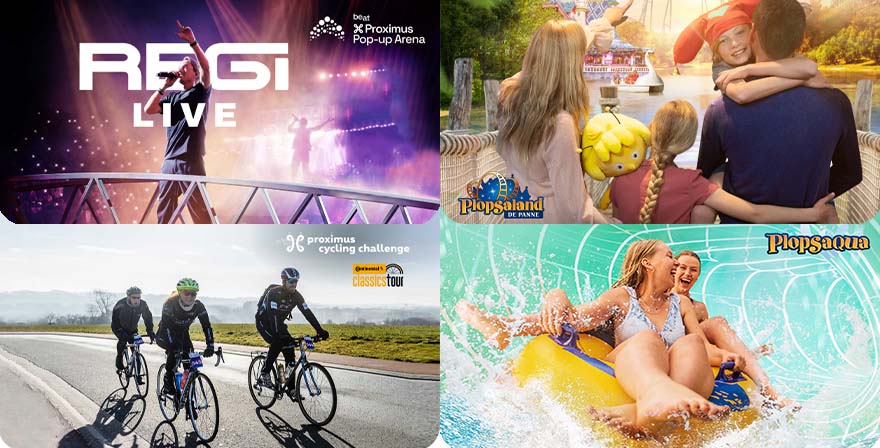 Concerts, sporting events, shows, amusement parcs... Take advantage of our super discounts and live exclusive Proximus events!
Here are some examples of recent deals:
Concerts and festivals: discount on tickets for Abba Gold, Regi, Ardentes, Metejoor, …
Plopsaland De Panne: 50% discount + free parking
Plopsaqua: 50% discount in the water parcs
Proximus Cycling Challenge: €10 discount on ticket
Gifts: create your own poster for free
No MyProximus account yet?
Create an account and benefit from Enjoy! deals
The Enjoy! experiences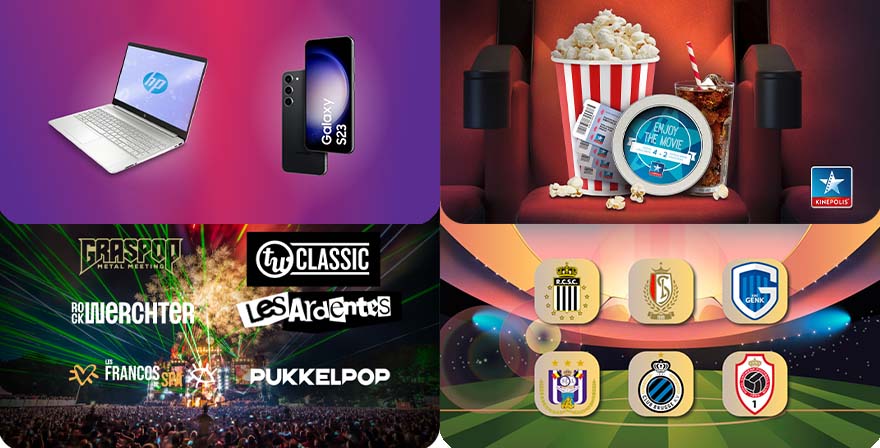 Take part in our unique contests and win unforgettable gifts.
Discover some of our previous contests here:
Festivals: 780 winners of 2 tickets (Werchter, Pukkelpop, Les Ardentes, Les Francofolies, Graspop, TW Classic)
Movie: 900 winners of 10 movie tickets
Sports: 35 winners of an electric bike, 1250 winners of € 100 to spend in the fan shop of your favourite foot club
High tech: 100 winners of an HP laptop and a Samsung Galaxy S23
No MyProximus account yet?
Create an account and benefit from Enjoy! advantages
Relive the best moments of Enjoy! Do you want to live a unique experience? Go to Enjoy! in MyProximus.
Katleen
Being efficient, that's my 'thing'. Expect concrete tips, apps and services that will make it easy for you!
Other articles of Katleen
Thanks for your participation in the Play&Gold adventure!