Get a free replacement phone for a month!
Published on 10/11/2021 in Smartphones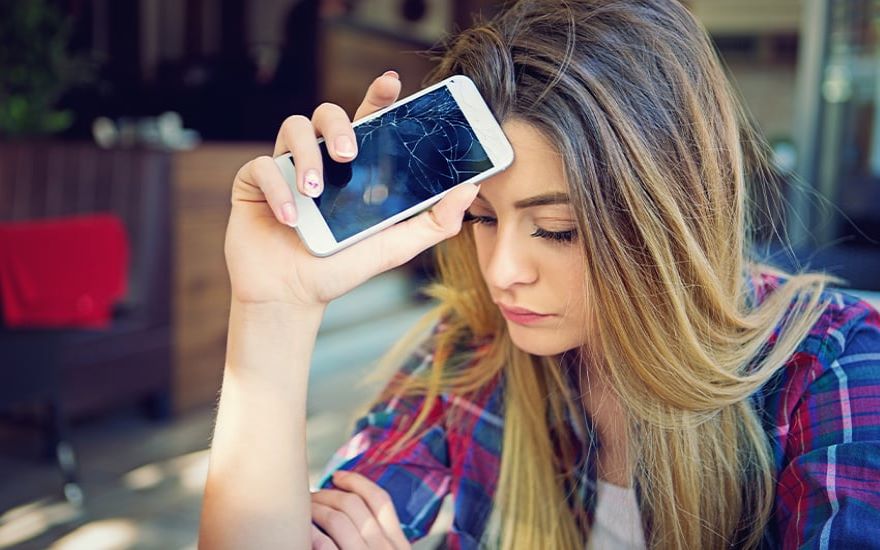 Everyone drops his or her smartphone once in a while, which can lead to a broken device in the worst case. Are you someone who can't go through life without a mobile phone and don't want to make a hasty decision? Then we offer you the ideal solution. In every Proximus shop you can borrow a smartphone for free for one month.
Totally free?
Yes, you read that correctly, absolutely free. We want to give our customers the opportunity to make the right choice. Some customers prefer to have their device repaired, while others prefer to do thorough research for a new smartphone. In the meantime, of course, you can't do without your mobile phone. To bridge that period, Proximus' customers can borrow a free mobile phone for one month. Because let's face it, a life without a smartphone is hard to imagine these days. You can pick up your replacement phone in one of the Proximus shops.
What kind of phone can I expect?
We can guarantee that you will receive a smartphone in perfect shape. The type of mobile phone you can borrow will depend on the devices available in the shop. Apple lover or Android fan? The shop agent can help you selecting the best phone for you. You can use this smartphone up to one month.
What after one month?
After deep thought, do you still have no idea which phone you would like to buy? Or is your phone not repairable and you need to bring in your replacement phone after one month? No problem, our agents will be happy to help you choose a new phone in our shops. You can also take a look at our wide range of smartphones in our web shop where we offer the option to get the phone delivered to your home. Easy right?
Earn money with your old mobile phone
What do you do with that old, broken smartphone? Proximus has a solution for this too with its new 'Don't miss the call'New window campaign. And good news! You can earn some money with it. For every smartphone you bring in, you get a voucher of minimum €10. You can then use this voucher to buy a new mobile phone or new accessories. In this way, your phone will be recycled in an eco-friendly way.
Check below how much your mobile is worth
Katleen
Being efficient, that's my 'thing'. Expect concrete tips, apps and services that will make it easy for you!
Other articles of Katleen