A few tips on how to find your lost smartphone
Published on 27/04/2017 in Tips & tricks from…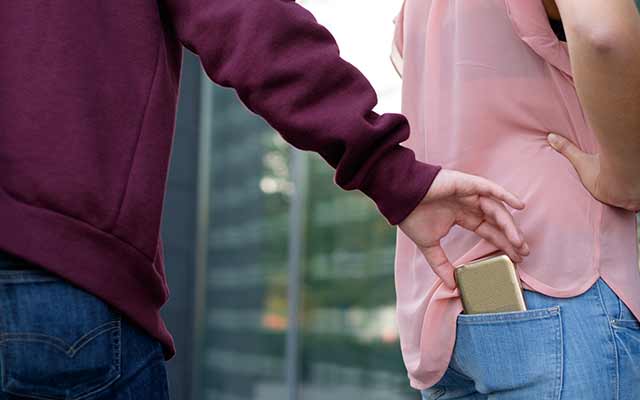 These apps will allow you to locate your smartphone easily and free of charge!
It doesn't only happen to others; one day you too might lose your smartphone, something which is never very pleasant.
However, did you know that there are solutions to find it? A number of apps will help you track it down, erase the data on it, and much more besides. Here are just a few of them:
The native applications on your smartphone
Your operating system has already provided for a solution. Android, Apple and Windows have each developed their own app that you can activate to find your phone.
If your smartphone runs Android, the Android Device Manager is installed on it by default. Make sure you activate it beforehand in your phone's settings:
go to Settings;

Select the "Security" option;

then select "Phone administrators".
Once the option has been activated and if you lose your phone, all you have to do is surf to the Android phone administrators website. You will then be able to locate your smartphone on a map, make it ring, lock it and erase the data on it.
If you're using Apple's iOS, simply download the free "Find my iPhone" app available on iCloud and activate it on your iPhone, and on any other device running iOS.
From there you'll then be able to connect with your Apple identifier, in the "Find" section of iCloud to locate your iPhone, to lock it remotely or to erase the personal data it contains.
For Windows, it's almost the same system. Activate the "Find my phone" option by going to Settings.
If you have lost your Windows Phone, surf to the Windows Device Management website. You can make your phone ring, lock your phone, locate it on a map and erase its contents.
More comprehensive apps
For a more precise result, there are also other applications available. They use your smartphone's integrated GPS.
The Cerberus application for Android is a good example of this and is very comprehensive. Like Android Device Manager, it allows you to geolocate and control your phone remotely.
The difference is that if the thief changes SIM cards, the new card will be detected immediately, and you will have access to this new number, even without an Internet connection. If your SIM card has been changed, the application will inform you as well. If the thief enters the wrong unlock code, your phone will take a photo of him/her automatically. The Cerberus website also allows you to format your phone's internal memory and external storage memory.
There are therefore a large number of anti-theft and anti-loss solutions for your smartphone, and that's just as well. But if an ill-intentioned individual switches off the phone and takes out the battery, or if there's no network, all this is not of much use.
In any case, a very good way of protecting your phone is to take out our Smartphone Omnium insurance to avoid any headaches in case your phone is lost or stolen!
Erik
Digital and content marketer. Gardening is my passion just like eating. But right after playing some series or films, because that's my thing.
Other articles from Erik