Schools go digital with Academic Connect!
Published on 12/07/2022 in Be the first to know 
Did you know that schools are going through a digital revolution? Proximus and Signpost, a startup specializing in IT solutions for educational institutions, have teamed up in order to accelerate the digitization of our schools.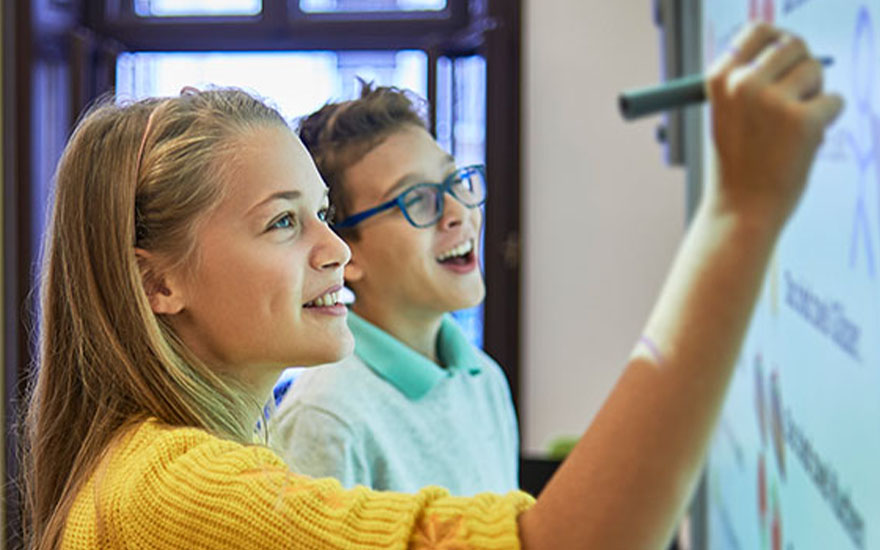 Digital at school or getting schooled in digital?
This is not just a wave, it's a tidal wave! While in 2020, only 250 educational institutions were using laptops in the classroom, in 2023 all institutions without exception will adopt the use of laptops. To ease this transition, Signpost and Proximus have decided to join forces to provide schools with the ideal solution: Academic Connect.
Everyone has an interest, everyone should benefit
Digital inclusion of young people in school is largely dependent on reliable and efficient networks and quality learning platforms. To leave no one behind, it is imperative to connect schools, students and teachers and make digital education accessible to all. Since the advent of remote learning, the Internet connection of teachers working from home has even become an indispensable working tool.
Education is pivotal for society as a whole and tomorrow's society. The two companies are also reaching out to the various public administrations in charge of education to make closing the digital divide a top priority.
Proximus is committed
Academic Connect illustrates Proximus' commitment to prioritizing schools in its roll-out of fiber, the technology of the future that guarantees ultra-fast connectivity. As part of its investment plan to connect 4.2 million homes and businesses to the fiber network by 2028, Proximus has announced specific ambitions for schools:
connect almost all secondary schools in Belgium to fiber by the end of 2023,
cover most of the connection costs and allocate at least 10 million euros to the installations,
make its expertise in Wi-fi solutions and security available to schools.
What are Guillaume Boutin's thoughts on the matter, as CEO of Proximus?
"I am excited about this agreement, which will allow us to meet the digital needs of schools, teachers and students. Education is pivotal for society as a whole as it shapes tomorrow's society. For Proximus, the main angle is to support education in its digital transformation for the generations to come, by providing reliable solutions and ensuring that everyone can benefit from the possibilities offered by digitalization.
Our fiber investment plan, the additional funding we are allocating to secondary schools and the solutions we are offering in partnership with Signpost will support schools in entering the digital age and embracing new ways of learning, now and in the future."
Katleen
Being efficient, that's my 'thing'. Expect concrete tips, apps and services that will make it easy for you!
Other articles of Katleen