Management and digitization
Published on 23/04/2018 in News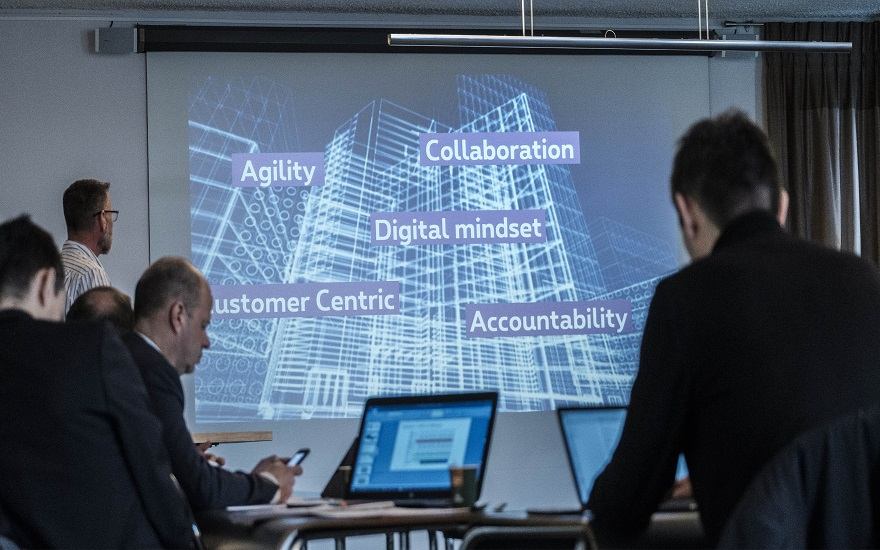 Six Liège CIOs meet Proximus at the prestigious Colonster castle on the Sart Tilman University campus.
The debate was opened by a distinguished guest: Claude Rapoport, CEO of Portima and Chairman of the Board of Beltug. When it comes to digitization, the CIOs of FN Herstal, CMI, EVS Broadcast, Eurogentec, Knauf and the CHU de Liège hospital are unanimous: above all, it's a matter of (good) change management.
When Portima digitizes insurance
While the province of Liège remains the historical bastion of the Walloon steel industry, it is now home to over a thousand companies in the metallurgy, mechanics, transport and IT sectors. So the Sart Tilman Campus was well chosen to take stock of the digital transformation of businesses.
Claude Rapoport began by reminding us of his beginnings in 1988 at Assurnet, now Portima: "It was a time when the broker had as many terminals on his desk as insurance companies in his portfolio. Today, the sector uses our 'Single Sign-On' technology. Digitization also helps overcome duplicate encoding, a real curse that we have been able to wipe out thanks to this technology. Per day, this represents 8 million transactions, 110,000 documents downloaded, out of a total of 225 million documents stored. So you can forget your filing cabinets!" he says, laughing.
Internet Banking vs. Internet Insurance
As regards to B2C digitization, it has to be said that the banking sector is ahead of the insurance sector. And yet the tools are there. But what about attitudes? Claude Rapoport: "In response to today's trends, we have launched MyBroker: an app that people can use to consult their insurance dossier, interact with their broker and even sign contracts. It's a European first. And yet many people think an insurance contract has to be accompanied by lots of paperwork. Today, 100,000 clients use MyBroker, the growth is exponential and there are a potential 3.5 million clients."
Speed up your digital transformation
Proximus as an example
To take the debate a little further, David Lytton, Change Manager Digital Workplace Program at Proximus, demonstrated that, to become the digitization partner of businesses, Proximus began with itself. "The requirements involved in our own digital transformation are identical to those of all businesses: agility, collaboration, open-mindedness, focus on the client and a sense of empowerment. Once these values have been acknowledged, the variable will be the IT solution, which will depend on the context. And believe me, there is no one-size-fits-all in this field."
5 tips from David Lytton for a successful transformation
Start projects one by one.
Take account of every individual role.
Demonstrate 'what's in it for me'.
Do not consider the tools as an end in themselves.
Use the ADKAR model for change management.
Dematerialization or digitization?
The starting point for the digital transformation is to create a strong impetus within the organization. You have to introduce a 'digital mindset'. "The key to a journey like this lies in the hands of the company management… a management sponsor who himself is not necessarily ready," responds Philippe Niesten, CIO at FN Herstal. "It is important not to confuse dematerialization and digitization. Digitization must be accompanied by a real awareness and appropriate IT choices," adds Denis Debroux, CIO at CMI.
Change management… among clients!
"Let's be clear: digitization radically changes the way you work. This needs to be taken into account in the change management. In the hospital sector, for instance, it involves a cross-disciplinary approach that is often new for some departments. Not to mention the impact for clients. Your digitization must be supported by the organization, but also accepted by your client. And it must meet a real need," concludes Jean Codognotto, IT Director at the CHU de Liège.
Speed up your digital transformation and work with Smart Collaboration now.