Interview with Roger Malevé, CTO/CIO at the National Lottery
Published on 12/03/2016 in Inspire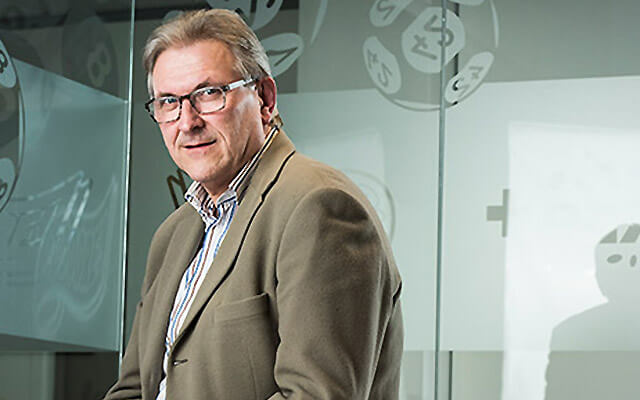 The National Lottery has been organizing games of chance in Belgium for over 80 years now. But that does not mean that this grand old lady has stood still. On the contrary. "IT and communication technology have become essential in virtually every department," says CIO Roger Malevé.
Both for the internal operation of the organization and in contacts with the players, networks and IT are a crucial pillar for the National Lottery," says Roger Malevé. "For instance, there are the 5,600 points of sale that sell draw games and scratch cards. They are all connected to our infrastructure via a Proximus VPN. All draw games and scratch cards are digitalized and we process over 600 million transactions a year. At peak times, we are probably the second busiest network in Belgium, after the banks."
Digital follow-up
Since March 2010, there has also been a website to play online. "It already has over 500,000 players and accounts for 10% of our turnover," says Malevé. "In addition, you can play the Lotto via the supermarkets as well now, and, for instance, have the Joker figures printed on your till receipt. That means our systems have to be able to hook into their systems." Plus the entire supply chain for scratch cards from printer to store is computerized. "Everything is followed up digitally. If a thief steals a pack of scratch cards, he won't get anything out of it, because it is deactivated from a distance."
Drudgery
The difference compared with a few decades ago is huge. Paper lotto slips came into the head office and were keyed in manually. Pure drudgery. Scanning and sending them through digitally did not begin until 1992. "Now we track scratch cards almost in real time, so the in-store stock volume is always optimal. Digitalization also makes it possible to analyze the huge quantities of data we have in our systems. Big data is a familiar concept at the National Lottery. That way, we try to understand our players better, to be able to offer them an even better service and more fun. As you can see, the National Lottery business is fully supported by IT."
Various profiles
The IT aspect of the National Lottery is taken care of by around 50 staff members, led by Roger Malevé. About 50 other people work on projects. "They include architecture specialists, developers, security specialists, system administrators, project managers – a whole range of fields," the CTO/CIO explains. His own management style is easy to describe. "I believe in management by walking around. Being present on the floor is definitely as efficient as seven meetings (laughs)."
Special dividend
Malevé has worked for many different companies, but his job at the Lottery is something special. "We have a very specific mission. Not only do we try to keep the gambling side of things on the right track, but we give much of the money that we earn back to society. The social dividend that we pay out is unique."
About the National Lottery
The National Lottery was started in 1934 to bring in money for the then Belgian colony, Congo. Of the € 1.173 billion turnover in 2015, 53% went to winners and 10% was handed over to the points of sale. A further 28% went back to society (subsidies and monopoly rent) and 9% was used to cover operating costs.
Roger Malevé has been CTO/CIO at the National Lottery since April 2009. He studied economics and has worked at the Federal Public Service for Finance, in various ministerial offices and for the investment company GIMV. He also worked for private companies such as Stork Group and Telindus.
One
One magazine is the Proximus B2B magazine for CIOs and IT professionals in large and medium-sized organisations.
Other articles of One