Taxi Hendriks is always available for customers
Published on 01/06/2017 in Customer Stories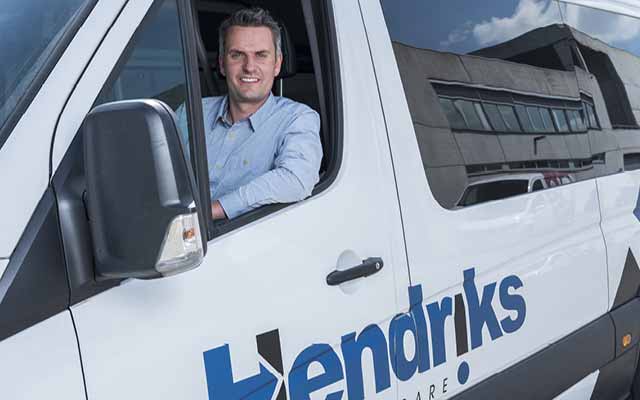 Four years ago, Taxi Hendriks outsourced its IT facilities to Proximus. Since then, the company's programs have run on new servers and staff log in there. It has lots of advantages, according to manager Steve Hendriks.
Around 2012 Hendriks was planning a series of major investments to modernize the IT. Either they had to buy their own equipment again, or they had to switch to a cloud model.
Having considered the matter carefully, the second option was chosen, for good reasons, says Steve Hendriks. "The most important thing was that the cloud model could grow with us," Hendriks explains. "If we'd bought our own equipment, we'd be left with fixed infrastructure. Would that still be suitable in five years' time? Or would it be too big? We didn't know in advance. Now if we need an extra server, that's no problem. Just a few clicks and it's added."
In the past, if the Internet failed unexpectedly, Hendriks cars could still be driven, but 50 office staff were left twiddling their thumbs.
"We work 24 hours a day, 7 days a week. Now we can be absolutely certain that our IT infrastructure is available 100% of the time. All the bother with back-ups, viruses, ransomware, cooling and emergency generators is outsourced. We no longer have to worry about it, everything is protected. With the new environment it is also easier to offer customers new possibilities, for instance calling or changing a taxi with an app. We're busy thinking about this at the moment."
Store your applications and data in a secured and efficient cloud solution.
Perspective
Magazine and online blog for business leaders, brimming with new insights for a fresh look at their company.
Other articles of Perspective