Internet of Things
Connecting objects and buildings
Unprecedented efficiency
With the aid of Internet of Things, Bühler ensures that more and better chocolate can be produced. The production process is continuously getting smarter and more qualitative thanks to data and real-time monitoring optimisations. Sounds good, right?
Make sure to also opt for the IoT's efficiency and discover everything you need to know at ThinkThings, the yearly online event about IoT and data analytics.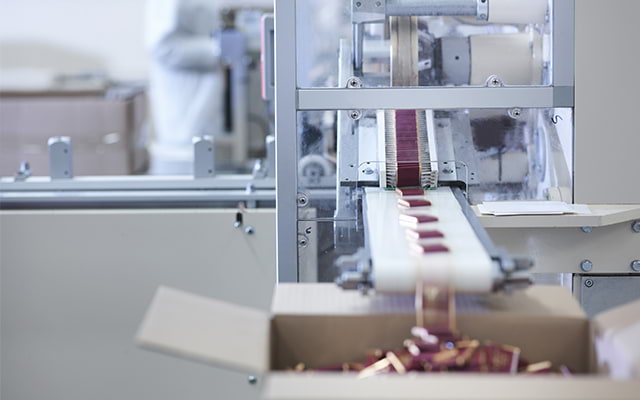 Why Bühler integrates IoT into production lines?
Bühler produces industrial machines for large-scale production processes. Thanks to the Internet of Things, they can monitor the entire machine park's operating capacity. For instance, production processes are analysed in real time, which allows for the collection of useful insights to manage the maintenance cycles or to predict potential problems.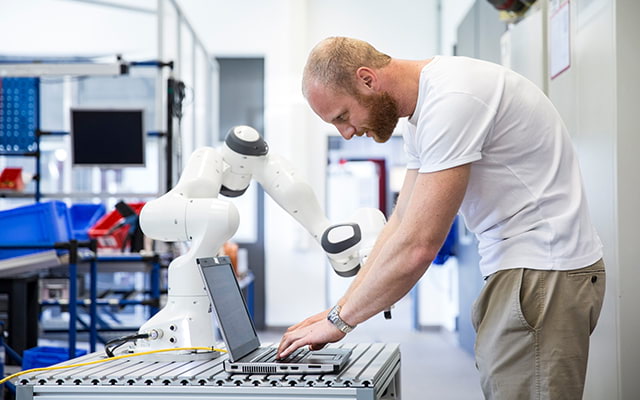 Internet of Things
The Internet of Things makes our lives easier. By connecting things together, you know exactly which parking space is still available or where your goods are located.
Thanks to the data obtained, you are aware of everything, you optimize your processes and you improve the comfort for your end customer.
IoT applications & Proximus
Discover in this video some IoT applications and what role Proximus plays in this.

What is your profile?
Give a boost to innovation
In the industry sector, tailor-made solutions are often the answer to tomorrow's challenges. Through co-creation, we determine – together with you – how to optimise business processes and how to interpret data correctly.
Asset Tracking
Tracking your assets and machines for optimal management!
Corrosion Monitoring
Monitor the condition of all types of objects. From corrosion to vibration.
Predictive Maintenance
Analyse the condition of machines to proactively maintain them and reduce downtime.
Energy savings and business process optimisation? Everyone wants that. Discover IoT solutions for the energy sector.
Condition Monitoring
Monitor environmental factors for greater comfort in the office.
Smart Tank
Notifications when a gas or petrol tank is empty.
Smart Energy
Obtain a unique overview of your electricity consumption and start optimising.
Smart buildings maximise data analytics and drive forward the new way of working. As such, organisations can gradually move away from 'managing buildings' and instead, focus on optimising the 'user experience'.
You face many challenges, especially when it comes to mobility, safety, energy and efficiency. Now decide which city you want to offer to your citizens.
Knowing and taking advantage of shopping movements and behaviours, both in and outside the store? It's child's play.
Benchmark Location Analytics
Analyse the performance of your shops compared to the competition or to other shops within your portfolio.
Advertising optimisation
Identify the best way to communicate with your customers.
Entrance Monitoring
Facilitate shop access management and provide valuable insights to retailers and customers.
Do you work in the logistics or transport sector? Various IoT solutions help improve your logistics processes, secure products, and guarantee the safety of employees.
COVID-19 will leave it's mark on various sectors
Proximus offers solutions to manage and analyse new ways of working and customer experience and behaviour
Entrance Monitoring
COVID-19 is responsible for a significantly changed shopping experience. With Entrance Monitoring, Proximus proposes to facilitate shop access management but also to provide valuable insights to retailers and customers.
COVID-19 activity report
The governments' exit plan has an impact on the mobility and citizens' professional and private activities. Proximus Data Analytics tools allow you to measure and monitor these changes.
Building Management
Employees going back to their offices after the lockdown causes a new challenge for building managers and facility managers. They have to deal with new regulations to ensure a healthy environment at work.
Discover our other customer stories and partners
Which building blocks do you need?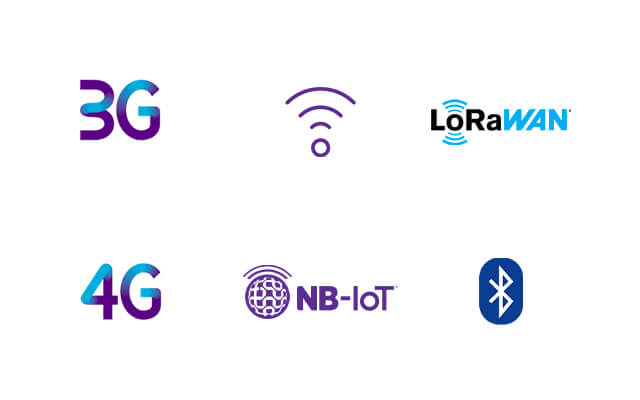 Our experts will work with you to determine which technology(ies) best supports your desired IoT solution.
In the IoT network comparator you will learn all about it:
The different networks: Bluetooth, Wi-Fi, 2G/3G/4G, and LPWAN networks LoRaWAN, NB-IoT
The criteria to make the right choice between NB-IoT and LoRaWANy
The comparison between NB-IoT, LoRaWAN and traditional mobile networks (2G/3G/4G)
Applications and customer stories
A step-by-step plan to start with IoT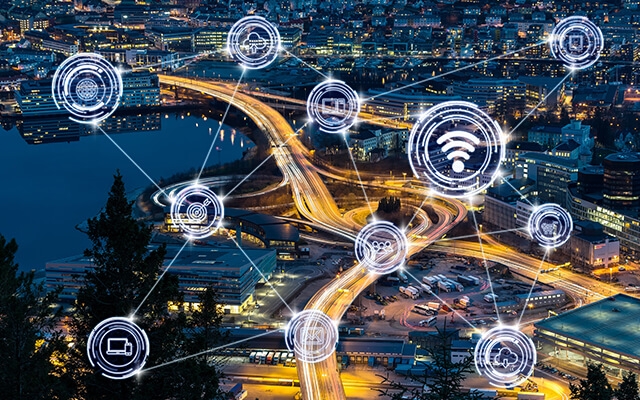 Sensors are an indispensable building block to capture the data you or your customer is interested in. They send the data to a platform with which you analyse the data.
Start off quickly with IoT? Use our ready-to-use IoT devices and sensors. They are perfectly integrated into an IoT network and the Proximus management platform (MyThings).
These sensors don't match what you had in mind? In this case, we will be happy to look for an alternative with you and our partners.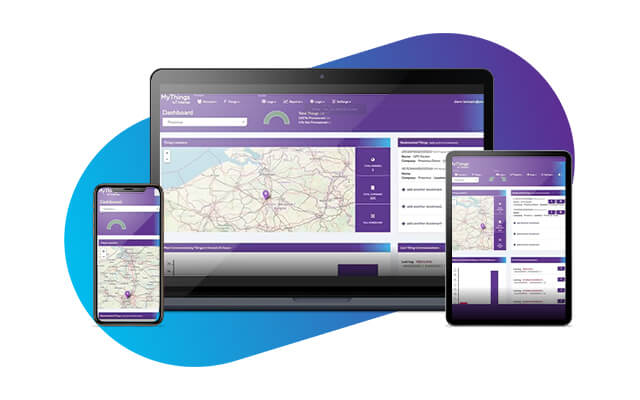 With MyThings and Cockpit, two management platforms, you can easily manage the sensors.
MyThings gives you an overview of all sensors and their connection status with the base station. Link logical actions to the sensors, and your business processes will run smoother than ever. In this way, IoT can truly bring added value to your company.
Easy to manage IoT platforms
Possible for any type of network
Visualization and monetization of data
Integration with your company's back-end processes
​Footnotes
1. The information provided on this page is based on theoretical network simulations and is for informational purposes only. Proximus cannot be held responsible in the event of any error.
2. The LoRaWAN™ name and associated logo are trademarks of Semtech Corporation or its subsidiaries.