5 IT trends for companies and SMEs
Published on 17/03/2021 in Innovate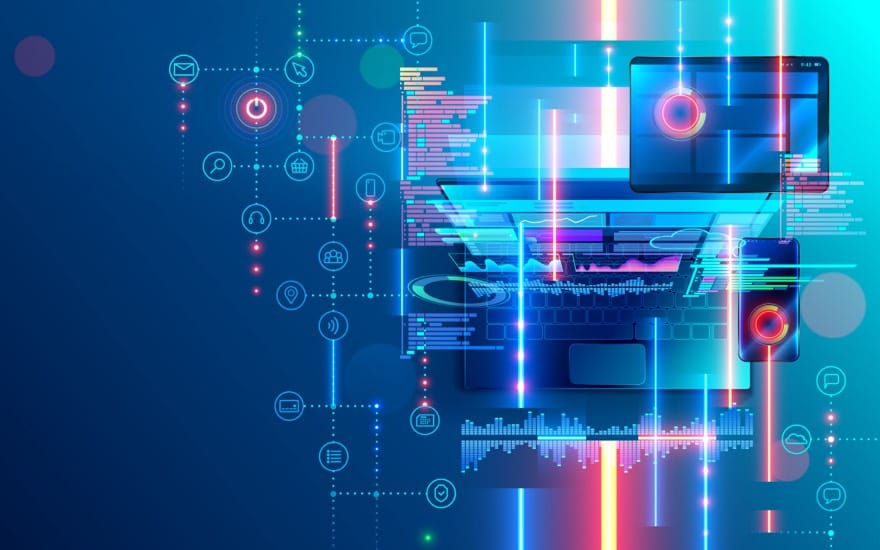 AI and IoT ensure more powerful and richer applications. "We want apps that are fast and secure and do what we ask", says Kristof Van der Stadt. The editor-in-chief at the IT magazine Data News identifies five trends for companies and SMEs.
1. A new look at connectivity and cloud
The year 2020 exposed the truth. The traditional business network is obsolete. Everyone needs to be able to work from any location whatsoever. Focusing on your own business network and giving access to personnel via VPN is not the best strategy in the long term. "SD-WAN can be the solution here. Edge computing can also be a useful route for teleworking. The traditional cloud is not always suitable for large business applications because of the issue of latency. 5G, on the other hand, is suitable if you want to avoid problems of bandwidth and latency."
2. More focus on security and privacy
"Once you've got your connectivity and cloud use sorted, then you need to deal with security and privacy. The increase in phishing and ransomware is really alarming." To better protect the business network, there probably needs to be a strict separation between IT use for work and IT use for private life. That can be done by linking the identity of the user to business applications. The investment in extra security – for example in identity & access management – obviously costs money. "But that's how a business avoids even higher costs."
Employees want the same ease of use for IT applications at work as they have at home.
Kristof Van der Stadt, editor-in-chief at Data News
3. Employees want a problem-free user experience
Anyone who uses intuitive and high-performance apps in their free time expects that same comfort in the workplace. "We want the same ease of use at work as we have at home", said Kristof Van der Stadt. "Business applications have to be fast and user-friendly – with the requisite security." At the same time, clients expect a higher level of service. Attentive companies enhanced their existing consumer apps during the lockdown, for example with a system for making an appointment to visit a shop. "We will continue to use those kinds of applications even after Corona."
Ready for hybrid working? Do the test!
4. IoT continues to grow
When we go back to work at the office more often, it is highly likely that we will be using new, smart applications when we get there. "Some of them have emerged in response to the healthcare crisis. Take, for example, the smart camera at the entrance to the company building: it can check whether the visitor is wearing a facemask and also measure their temperature." In the office, IoT will be increasingly focused on the individual user. "For example, the air-conditioning will adapt automatically to the preferences of whoever has checked in to that workspace."
More about secure business organization
5. AI is still the buzzword of the moment
In the short term businesses will continue to invest in more automation, with artificial intelligence as the driving force. "Robotic Process Automation (RPA) is the springboard to AI, especially in combination with low-code and no-code development. This also brings innovative technology within reach of the small SME." RPA usually starts at quite a modest level, often within finance and administration, after which it gathers speed in other departments. "The reliability and performances of AI continue to increase. As it matures, the technology will also increasingly reinforce the legacy applications of a business."
Kristof Van der Stadt studied press and communications at the Katholieke Hogeschool Mechelen. Since 2015 he has been editor-in-chief at Data News.
One
One magazine is the Proximus B2B magazine for CIOs and IT professionals in large and medium-sized organisations.
Other articles of One