Same day repair1
24/7 technical support
Free installation and remote configuration
Unlimited monthly volume2
Up to 100 Mbps (download) and 20 Mbps (upload)3
Free access to Wi-Fi Hotspots thanks to Public Wi-Fi
Modem included
Unlimited calls with your landline to all landlines and 1000 min. to all mobile numbers in Belgium
Professional e-mail address on name of your company
.be domain name for your website
More than 80 channels
TV Replay: go back up to 36 hours
Proximus Pickx app
1 free bonus film of your choice every month
1 decoder included
€69 /month (VAT excl.)
Webdeal: -€10/month during 3 months
+ free installation
Promo: for new Bizz internet subscriber who chooses Bizz Office with TV. Please know that as of 01/01/2020, the price of the Bizz Office pack will increase by €1/month4.
Need a mobile subscription?
Don't hesitate and choose for Bizz All-in!
Loads of mobile data en you call unlimited with your smartphone to all fixed and mobile numbers in Belgium. Bizz Office Switch is included as well, so you can always take your fixed phone number with you on your smartphone.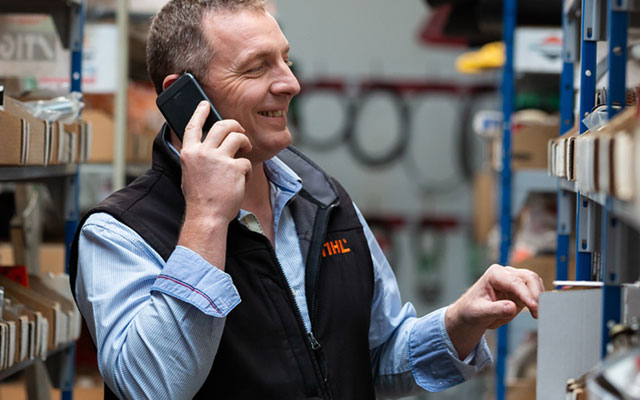 Conditions

Bizz Install: The installation by a technician and remote configuration of your Bizz Office Switch and e-mail is included for all new internet customers with a Bizz Office or Bizz All-in Pack.

Webdeal: from 01/10 through 02/02/2020. For all new Bizz Internet subscribers who opt for Bizz Office + TV or Bizz All-in. The total value of the promotion is €30 (€10/month for 3 months), regardless of any possible price changes of our packs. Not compatible with other promotions, except for the combined offer of a smartphone with a mobile subscription and the Data Phone option.

Free Bizz installation by a technician (worth €48.76) for new customers with a Bizz Office (team) or Bizz All-in (team) Pack. This includes the standard installation and, additionally, the remote activation and configuration of MyProximus, domain name (DNS), mailboxes and Bizz Office Switch by ICT experts. Bizz All-in and Bizz Office are not compatible with the options Family Calls, Bizz Mobile Community, Proxi Replace and Proxi Duo. A maximum of 10 SIM cards.

Unlimited national/international calls: option with 1000 minutes per month to call any fixed & mobile number abroad from your landline to the following countries: United States, Canada, France, Germany, Bulgaria, Cyprus, Denmark, Estonia, Finland, Greece, Hungary, Ireland, Italy, Croatia, Latvia, Lithuania, Luxembourg, Malta, Netherlands, Austria, Poland, Romania, Slovakia, Slovenia, Spain, Czech Republic, United Kingdom, Sweden, Andorra, Faroe Islands, Iceland, Liechtenstein, Monaco, Norway, San Marino and Switzerland AND to fixed numbers in Morocco & Turkey. This is valid 24/7. Beyond 1,000 minutes, you pay the preferential rates of your plan. Check the rates out of bundle here.

To all countries, tarification per second, after first minute, without connection cost.

Guaranteed same-day restoration of your Internet access, telephone line and TV if you call before 5 p.m. on a working day or before 1 p.m. on a Saturday. If it cannot be restored within the indicated timeframe, we will temporarily restore it via the 3G/4G network. Guaranteed restoration of the telephone line: only applicable to the Phone Line and ISDN-2 Standard or TWIN lines.

Call forwarding: except for marketing or special numbers. Billing according to the customer's rate plan.

2nd SIM card included in Bizz All-in: if the volume is used up: €0.083 per additional MB.

The TV offer and on-demand programs of Proximus TV may be shown only in the customer's private circle. For more information about the availability of Proximus TV, HD coverage, the possibility of connecting several TV sets or the channel and channel package offering per region, see www.proximus.be/tv. Blockbuster with Bizz Office and Bizz All-in: for Packs with a "free movie" entitlement, the customer can choose one film per month from an exclusive catalog. The customer can rent the free movie any time during the month. Once the customer rents the movie, he has 48 hours to watch it. Any unused free movie cannot be carried over to the next month.

TV Replay and TV Replay+: since 01/06/2015, TV Replay has been free of charge for customers who opt for or already have Bizz Office or Bizz All-in (or a Proximus Pack since 2012). The availability of TV programs via TV Replay depends on the television channels and whether or not they have received the authorizations to broadcast the programs in that way. Also available on a PC, tablet and smartphone via the Proximus TV app. The list of channels available on TV Replay on Proximus TV and the Proximus TV app, and the specific terms and conditions, can be found on www.proximus.be/tvreplay. TV Replay is not available for Scarlet customers.

Content offer to be chosen from a list defined by Proximus (it is possible to change 2x/year). Proximus may change the offering subject to giving two months' notice. To add Netflix as favorite TV bonus, you must (re)activate your Netflix streaming subscription (also if you are an existing Netflix subscriber) by following the instructions set out on our website www.proximus.be/iwantnetflix. When you choose to include Netflix in your pack, the Netflix subscription fee (currently € 9.99 per month for the Netflix Standard subscription with 2 concurrent streams) will be included in your Proximus bill/invitation to pay. The Netflix subscription is separately cancellable at any time. A Netflix compatible device (Proximus TV offers technically simplified access to Netflix via the decoder) and broadband Internet connection are required to watch Netflix instantly. Netflix price plans subject to change. For all details on the generic conditions of Netflix see www.netflix.com/termsofuse. It is possible to sign up until 15 September 2017. Proximus reserves its right to prolong the offer or stop it before. The Netflix service and all the content that is watched through the service is only for your own personal and noncommercial use. You agree not to use the service for public impressions.

Bizz Mobile in Pack: the Pack advantages remain valid as long as the customer keeps his mobile subscription.

Calls and texts: in Belgium, to all mobile and fixed networks in Belgium, except for premium numbers (voting, 0900, etc.). On the move in the EU*, for calls and texts to all fixed and mobile networks of the EU*, except for premium numbers (voting, 0900, etc.). Per-second billing from the 61st second. Unlimited texts in Bizz Mobile XL: unlimited texts from EU countries (except for Belgium) to EU countries. Unlimited use valid only for personal use in accordance with the general terms and conditions. Mobile Internet: the mobile data included in the bundle is only valid within the EU*. In-bundle and out-of-bundle usage is billed per 1 KB.

Favorite app: all Bizz Mobile subscriptions in a Bizz All-In Pack include unlimited use in the EU* of an app chosen from a predefined list. The customer can only choose one app and can only change it once a month in MyProximus.

Protection measure: to avoid bill shocks, the service is blocked if the customer goes over his bundle limit by €49.59 excl. VAT. If he wishes, the customer can unblock the service by contacting our customer services. Limits may apply for certain apps. More information on www.proximus.be/support. The general terms and conditions remain applicable. Proximus has made a selection of the most popular apps around. Proximus reserves the right to modify the offer with two months' notice.

Once your subscription credit has been used up, calls and data will be billed according to the applicable rate plan: out-of-bundle rates for calls to mobiles in Belgium with Bizz Mobile S or M: €0.14/min. Out-of-bundle rates for mobile Internet: €0.05/MB. Unused MB or minutes are not carried over. Roaming use in the EU* is valid for non-abusive use in accordance with the general terms and conditions. Preferential rates to foreign countries: Proximus Calls to All Countries is included in all Bizz Mobile L and XL subscriptions. More information.

The Bizz Data & International Calls option is not compatible with the following roaming options: Proximus International Calls, Vodafone Eurocall, Bizz Mobile Europe, and Bizz Mobile Europe+.

*Usage for roaming within the European Union (+ Iceland, Liechtenstein and Norway), for a usage without abuse, in accordance with the terms and conditions.

1. Repairs: the same day repairs for internet, phone line and TV: if you call before 5 p.m. on a working day or before 1 p.m. on a Saturday.

2. Unlimited volume: for personal use only, in accordance with the General Terms and Conditions of Proximus. If you have used up your 3TB, your Internet speed will be reduced at the standard speed as of the first day of the next month you have ordered a free Extra Volume 300 GB via MyProximus. More info on www.proximus.be/internetpolicy.

3. Download and upload speeds: the indicated speeds of your home connection depend on such factors as the distance between the connection point and the telephone exchange, the computer system and the internal cabling. In order to attain these speeds, you must have a VDSL connection. The indicated speeds on the 3G network depend on the quality of the 3G coverage; quality is influenced by the proximity to an antenna, obstructions between the device and the antenna, the quality of the device.

4. Please note that from 01/01/2020, the prices of several of our products will increase. The complete overview of impacted products can be found here.