Pickx Mix: even more entertainment for a very sharp price
Published on 29/10/2021 in Showtime!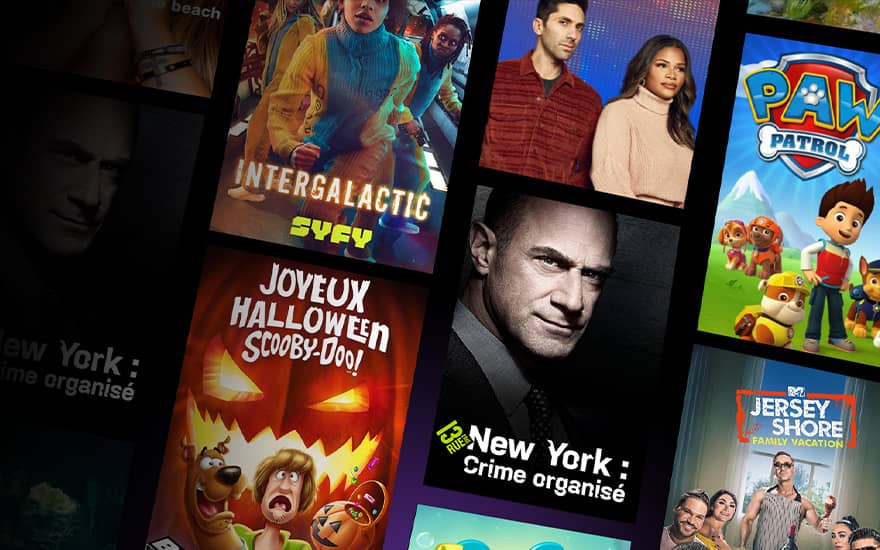 Proximus Pickx launches Pickx Mix, a brand new TV option that offers loads of entertainment for all tastes. Whether you fancy series, movies, documentaries, cartoons or music, for you or your little ones, Pickx Mix has it all. And the option comes with a large on demand catalogue, 27 thematic channels, the exclusive Proximus Pickx+ channel and the Studio 100 GO Pass app. So, what can you expect?
A large on-demand catalogue with top content
The on-demand catalogue gives you unlimited access to great recent, classic and award-winning films, Belgian and international series that are often broadcast for the first time. It also offers interviews, shows, documentaries, series, cartoons, ... from your favourite TV channels and Pickx+ originals.
Looking for exciting series? Be the first to discover the Belgian flagship production "Pandore" which is set in Brussels, two months before the elections. The campaign is in full swing when it is disrupted by a corruption investigation and a tragic attack which will make the lives of four characters collide.
Do you prefer films? You will be served with titles like "Divorce Club", a great French comedy about the adventures of a freshly divorced guy who has to figure out which way to go next in life. Or John Wick 3 - Parabellum", where the legendary hitman finds himself pursued by an army of assassins and a price on his head.
27 extra channels for your daily dose of entertainment
On top of that you get 27 extra thematic channels. From renowned series and film channels like SYFY, 13ème RUE and TCM Cinéma to the stunning documentaries of National Geographic Wild, Ushuaïa TV and Histoire TV, from fun cartoons on Boomerang and Nick Jr. to music for all tastes on Stingray Classica and MTV Hits. Never a dull moment on TV whether it is for you or your kids!
In the coming weeks, 13ème RUE brings you the first season of "New York: Crime organisé," in which Elliot Stabler returns to the New York Police Department after suffering a devastating personal loss. Stabler will have to find absolution and rebuild his life while leading a new elite group that dismantles the city's most powerful crime syndicates one by one. Histoire TV broadcasts "Nos années miraculeuses", a great family saga that follows the life, loves, successes and failures of the Wolf family in a dislocated post-war Germany.
Pickx+, your new exclusive entertainment channel
That's not all, Pickx Mix also includes Pickx+, the new, exclusive Proximus channel for young and old with unique films, series and sports documentaries that you will not see anywhere else. Pickx+ is available on channel 13, via the Pickx app and via the Pickx.be website.
In the fascinating series 'L'Opéra' you take a look behind the scenes of the prestigious Opéra de Paris. 'The Frankie Drake Mysteries' immerses you in 1920s Toronto, where female private detectives investigate cases that the police prefer to keep their hands off.
The app and series of all Studio 100 heroes
Last but not least, in addition to the six children's channels among which Boomerang, Nick Jr and Gulli, there is also the Studio 100 GO Pass for your little ones. That way, they can follow all the adventures of their favourite heroes, both on TV (via "on demand") and in the Studio 100 GO Pass app.
This month, your little ones can lick their lips with the amazing recipes from 'La Brigade des Spatules' and experience exciting moments with the supernatural trio Vladimir, Wilko and Keelin from 'Garde de Nuit' as they use their magical powers against all kinds of evil creatures.
Would you like more information about Pickx Mix? Take a look at www.proximus.be/pickxmix. Or better yet, try it for 1 month for free. That way, you will enjoy it all from the front row