The eSIM is here
The 100% digital SIM card is available in Belgium
Published on 19/10/2020 in Be the first to know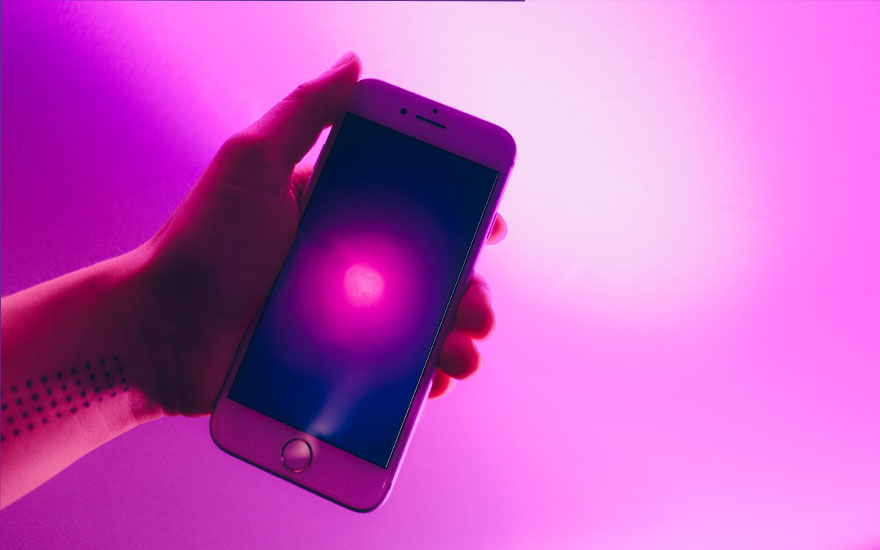 Since 19 October 2020, Proximus residential customers can use eSIM. eSIM opens the door to completely new customer experiences and will enable many new services to be offered in the future for new device ranges with integrated eSIM. Curious about what eSIM has to offer?
eSIM, what is it?
The eSim or embedded SIM is a SIM card that is built into the smartphone and offers exactly the same functions as the current physical SIM card. Because it's already integrated in the device, there's no need to activate your subscription with a pyshical card.
How to to activate your subscription and eSIM?
To activate your subscription and eSIM, you simply scan the QR code mentioned on the voucher you receive when you request a subscription. Follow the steps on the screen, and you're done!
What are the benefits of eSIM?
eSIM makes it possible to manage multiple numbers or subscriptions on 1 device. So you can have a private number and a number for work on one device.
Planning a trip outside the EU? Thanks to eSIM, you will no longer be faced with any surprises regarding your invoice. Activate a local data plan when you travel outside the EU in order not to have unforeseen costs. eSIM makes it possible to add a local SIM card so you can surf or call carefree.
In the future connect your smartdevice like a smartwatch via eSIM.
Last but not least, thanks to eSIM you also have a positive impact on the environment. Think of the millions of plastic SIM cards that can disappear thanks to eSIM. Everyone can do their bit!
Is an eSIM for everyone?
Currently eSIM is not yet available on all devices unfortunately. This technology is currently only available on the following smartphones:
Apple: iPhone XR, iPhone XS & XS Max, iPhone 11, iPhone 11 Pro, iPhone SE 2 (2020), iPhone 12, iPhone 12 mini, iPhone 12 Pro & 12 Pro Max, iPhone 13, iPhone 13 mini, iPhone 13 Pro & 13 Pro Max, iPad Pro 12.9" (3rd and 4th generation), iPad Pro 11" (1st and 2nd generation), iPad Air (3rd and 4th generation), iPad (7th and 8th generation), iPad mini (5th generation)
Samsung Galaxy: S20, S20+, S20 Ultra, S21, S21+ 5G, S21+ Ultra 5G, S22, S22+, S22 Ultra, Note20, Note 20 Ultra 5G, Fold, Z Fold2 5G, Z Fold3 5G, Z Flip
Google Pixel: 2, 2 XL, 3, 3 XL, 3a, 3a XL, 4, 4a, 4 XL, 5, 5a, 6, 6 Pro
Microsoft: Microsoft Surface Duo, Windows 10 PCs
Huawei: P40, P40 Pro, Mate 40 Pro
Oppo: Find X3 Pro, Reno 5A, Reno6 Pro 5G, Find X5, Find X5 Pro
Others: Sony Xperia 10 III Lite, Nuu Mobile X5, Lenovo Yoga 630, HP Spectre Folio, Gemini PDA, Motorola Razr 2019, Gemini PDA, Rakuten mini
The above smartphones all have dual-SIM technology. This means that they have both a built-in eSIM, as well as the possibility to still insert a physical SIM card.
More info on how to active and use your eSIM
Is my device compatible with eSIM?
Katleen
Being efficient, that's my 'thing'. Expect concrete tips, apps and services that will make it easy for you!
Other articles of Katleen