Do you know how much mobile data Instagram consumes?
Published on 06/12/2016 in Tips & tricks from…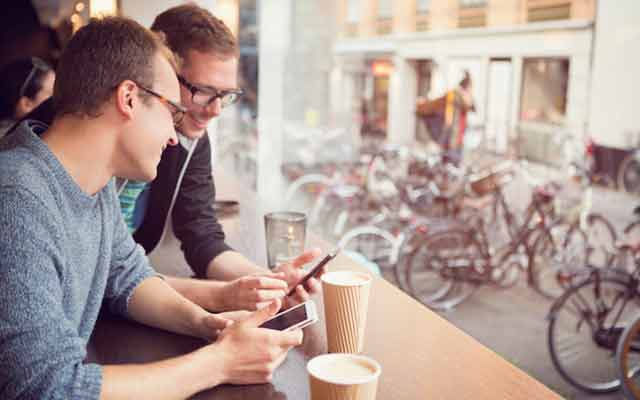 Social media appear to be a major data consumer.
Mobile data usage is on the up and up. For a start, you're increasingly using our network to surf the Internet on the go. In addition, you're all using more and more data. Consuming more than one gigabyte of data per person every month is no longer exceptional. But do you know on what exactly all that mobile data is used?
Well, it seems that the social media are a major consumer. According to recent estimates, browsing through Instagram for an hour could for instance use up 100 MB of mobile data. That doesn't seem like a lot, but if you do this every day you soon reach 3 GB per month. In comparison, streaming music requires only half the amount of mobile data. So you better make sure you have a decent Mobile Internet bundle.
I dug a little deeper to find out what exactly makes that data usage on Instagram increase so much.
Viewing and sharing not just photos but videos too
Viewing those nice photos on Instagram also takes a little chunk out of your data bundle each time. Expect about one megabyte for 40 or so images. And you reach that quickly given that on Instagram you can follow not just family and friends, but also famous people and your favourite brands.
Incidentally, uploading photos uses quite a lot more data. You should expect to use about 2 to 4 MB for every photo you post on Instagram. And since the quality is constantly improving, the quantity of mobile data you need for this in the future will only increase.
But for a long time now, photos have by no means been the only things in the app. There's also Instagram Video, which shows video clips from 3 to 60 seconds in length. And what do you think about the recent launch of Instagram Stories, a Snapchat equivalent which allows you to share photos and videos in the form of stories with your followers. All told, this provides more options in the app, but it also means that you will place greater demands on your mobile Internet.
And then there are also other social media on which you can probably be found regularly. Did you know that Facebook also gobbles up a fair amount of your smartphone data?
Want to Instagram to your heart's content without having to worry? Including continuously watching Stories and video clips via this app? Then go for our all-in Tuttimus option. Because this gives you unlimited mobile data for Facebook or for another favourite app, on top of your already ample data bundle. Bingo twice over!
Or do you just need a mobile subscription? In that case we have Mobilus for you. This also includes unlimited mobile data for your favourite app.