Do you know how much mobile data Facebook consumes?
Published on 10/08/2022 in Tips & tricks from… 
Social media appear to be a major data consumer.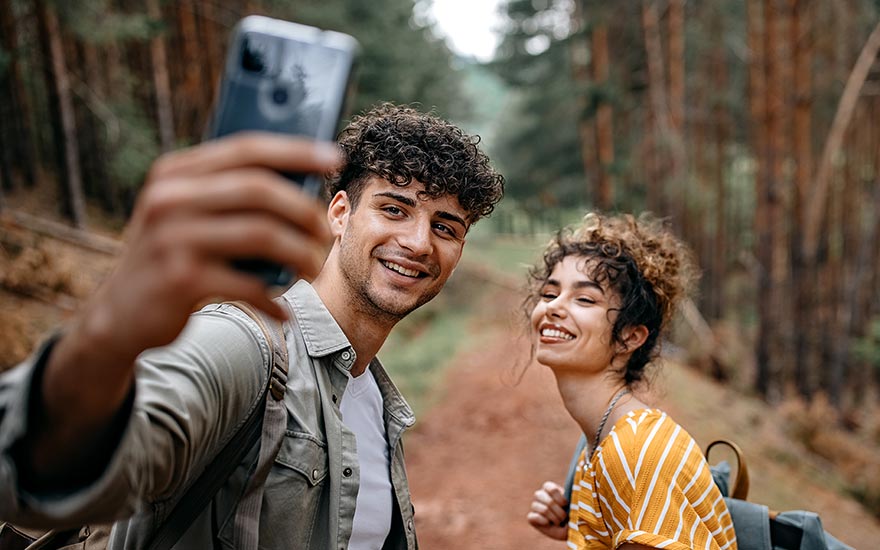 Mobile Internet use is on the up and up. For a start, we Belgians are increasingly using the Internet on the go. In addition, we appear to be using more and more data while doing so. Consuming more than one gigabyte per person every month is really not exceptional anymore. But do you know on what exactly all that mobile data is used?
Well, it seems that Facebook is a big data glutton. According to a recent survey, an hour spent scrolling through Facebook for instance would use up about 100 MB of mobile data. That's only logical as there's currently so much interesting stuff to see on it.
It might not seem like a lot, but if you consume this much data every day you'll soon reach 3 GB per month. In comparison, streaming music uses up only half the amount of mobile data. In short, you better make sure you have a decent data bundle.
But anyway, I dug a little deeper to find out what exactly makes that data usage on Facebook increase so much.
Videos, also live...
Video clips are growing in number on Facebook. News sites, for example, continuously share moving images, but your best friends, too, probably share their funniest escapades on a regular basis on their timeline. So there's a lot of interesting stuff to view.
And for some time now, there's also Facebook Live with which you can follow events live and closely. Incidentally, soon Facebook Stories will also be added to this: it will be a Snapchat equivalent allowing you to share your photos and videos in the form of stories with your Facebook friends.
Recent data show us that all together we consume some 8 billion video clips per day in this way. That equates to more than 100 million hours of viewing enjoyment.
... and the useful autoplay feature
But there's more. When you arrive on the news overview, Facebook also downloads all videos for you. That's a bonus, because this way you no longer have to wait until the images have downloaded. But of course, this also results in extra mobile data usage.
And then there are also other social media on which you can probably be found regularly. Did you know that Instagram also gobbles up a fair amount of your smartphone data?
Do you want to be able to scroll through your Facebook timeline carefree, anytime and anywhere? Then choose Flex, the pack that you put together yourself according to your needs. Unlimited surfing at home and a mobile volume of your choice with which you also make unlimited calls and send unlimited texts. You also have access to more than 80 TV channels and the Proximus Pickx app.
Sophie
Avid web & apps user, must admit a tiny bit FOMO, so never getting out without my smartphone! #friends #family #travels #web #popculture #graphicdesign #art #fun
Other articles of Sophie