"Proximus has embraced its mobility component in an exemplary manner"
Published on 19/05/2022 in Customer Stories 
Dorian de Broqueville, Managing Director of Izix, provided support for the parking component of the mobility solution chosen by Proximus via the Vaigo digital platform. He explains the value of this process for everyone and its positive impact on society.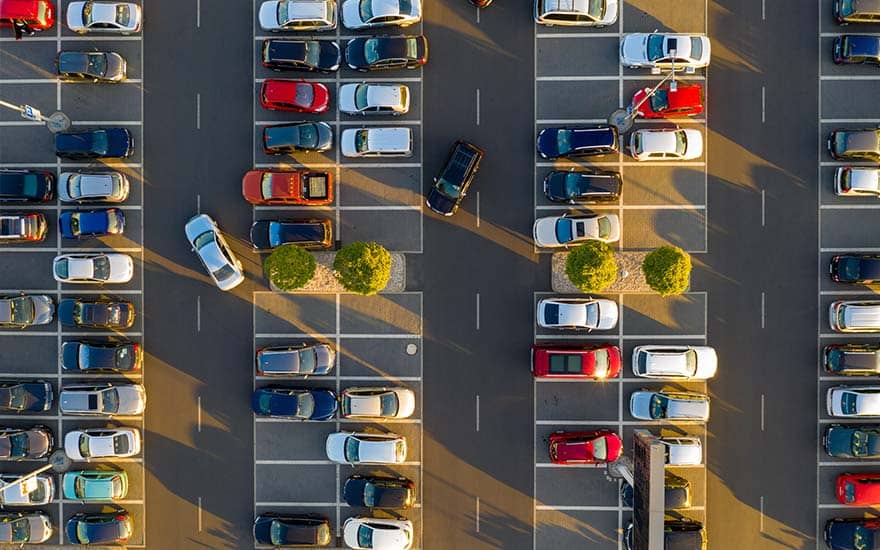 Mobility is currently undergoing a major transformation and a major shake-up. To speed up this transition, towns, buildings and infrastructures (including parking lots) have to reinvent and transform themselves.
Izix, whose mission is to support and offer companies a digital tool to better manage and optimize their parking spaces, has decided to focus on this lever.
Parking management is an integral part of mobility and lies at the intersection between commuting and corporate life.
Dorian de Broqueville, Managing Director of Izix
Parking, an integral part of mobility
"We met Proximus at a time when they wanted to include mobility in their 'cafeteria plan' (viz. a 'pick & mix' concept). And parking management is an integral part of mobility, situated at the intersection between commuting and corporate life. Proximus had already understood that if well managed and integrated into the mobility plan, parking is a real lever for this," recalls Dorian de Broqueville, Managing Director and CEO of Izix.
"The Proximus project was ambitious"
Proximus and Izix worked together extensively over a year and a half to ensure that Proximus' needs were met as closely as possible and that they were implemented and linked with the possibilities offered by Izix' software package. He remembers the very organized and productive work meetings. "The company is one of the largest in Belgium and the project was ambitious so it took six months instead of the usual three. We were in close contact with a handful of people on a weekly basis."
One of the stakes of the collaboration was the integration of the parking management software with Proximus' software ecosystem, such as Vaigo, used to manage the mobility budget. The complexity of the size of the site, the number of access points and the number of employees, in addition to the integration with other software already used by Proximus, meant this was a major task. A unique and integrated platform where employees can select parking as a benefit in their cafeteria plan directly through the Vaigo platform.
Proximus has shown an inspiring level of maturity in this domain and can serve as a model for others.
Dorian de Broqueville, Managing Director of Izix
An example of maturity and a solution for all
The health crisis revealed a multitude of parameters that needed to be anticipated, especially the emergence of home and hybrid working, staff wishes and new ways of working. Proximus' fast adaptation upstream is a great example of maturity. They looked for solutions for everyone, both employees and other users who have access to the building.
Presence on site is no longer predictable
Before, there was a partly recurring pattern: employees would generally come to work five days a week, from 09:00 to 18:00, and the parking spaces would be free the rest of the time. Today, the variables of on-site presence and private car travel range from a company's homeworking policy to alternating custody of children or the weather, as well as whether or not a meeting is being held, a worker's health situation, etc.
It has therefore become essential for companies to digitize their parking facilities in order to not only include this in the mobility budget, but also to simplify management and improve resource sharing by offering parking spaces to a greater number of users.
A model for other companies
"This evolution makes our activity all the more complicated but also all the more important, in terms of sharing an existing resource and finding a balance between staff needs and mobility in the future. However, we fully support this societal evolution. We have witnessed an explosion in the level of maturity of companies facing these challenges. Proximus is one of the most inspiring and can serve as a model for other smaller companies that might be hesitant about taking the plunge," enthused the Managing Director of Izix, which recently supplied the digital solution.
After graduating with a BBA from Brussels and an MBA from San Francisco, Dorian de Broqueville launched his own entrepreneurial project before becoming involved with BePark. In the space of seven years, he rose through the ranks from support worker to COO to become the Managing Director of Izix in 2021, resulting from the split of BePark's activities.
Founded in 2011, BePark is an innovative company that connects owners who want to optimize their parking management with users who are looking for a parking space, something that is increasingly difficult to find on the street. BePark currently manages more than 480 parking facilities ranging from 10 to 500 spaces in Belgium, France and Luxembourg. After 10 years in business, BePark launched Izix, a parking management software system designed to help businesses and property owners.
Proximus' mobility plan takes into account its carbon footprint and the benefits for its employees.
One
One magazine is the Proximus B2B magazine for CIOs and IT professionals in large and medium-sized organisations.
Other articles of One