Smart interaction with your customers to deal with unpaid invoices
Published on 23/12/2019 in Innovate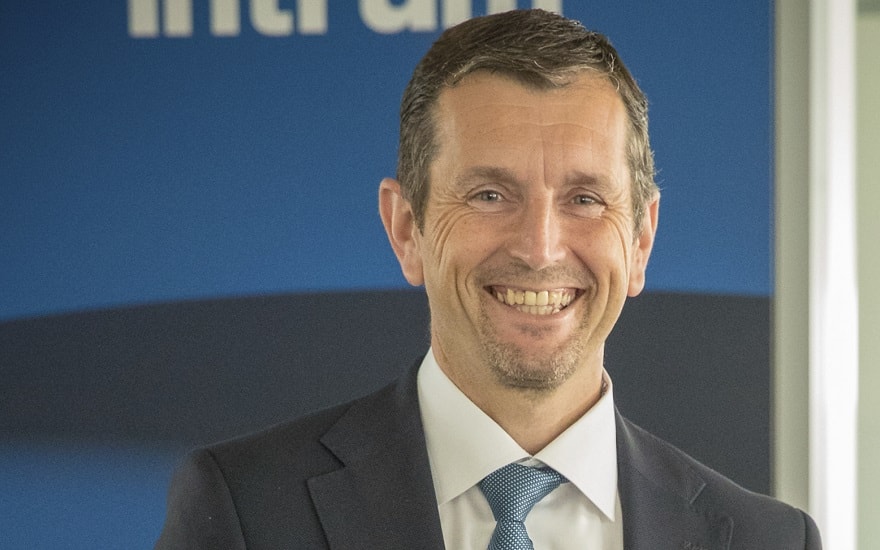 Five years ago, credit management expert Intrum decided to substantially expand its customer interaction tools. Since then, their conversion ratio has risen sharply. The aim? To increase efficiency thanks to the smart deployment of customer interaction tools.
Intrum is the world's biggest credit management player. The company is also market leader in credit management and financial customer services in Belgium,. "Or in other words: in invoicing, invoice follow-up and payment processing and unpaid invoice claims," explains CEO Guy Colpaert. "I estimate that we deal with over a million invoices every year."
Omnichannel
Five years ago, Intrum decided to substantially expand the customer interaction tools used to reach people with unpaid invoices. "Dealing with unpaid invoices requires smart customer interaction. We have to be omnichannel, because traditional communication channels like a letter or an outbound call are not always that effective."
Dealing with unpaid invoices requires smart customer interaction.
So Intrum called on Proximus to develop a series of new customer interaction tools. Colpaert sums them up for us: "In addition to our call center and our letters, we now also use text messages, e-mails, a portal on our website, drop calls (editor's note: calls that go straight to voicemail), robotized calls and soon we'll be adding WhatsApp too."
According to Colpaert, text messages are the most effective: "A text is more personal, goes straight to the recipient and is accessible for the consumer. So the response is much faster. We often also include a payment link so that the customer can settle the payment quickly and easily by phone."
Customized
According to Colpaert, the channel used to contact a customer depends on two things: the source data that they receive from the principals and the customer's preferences. "These days most principals give us phone numbers. E-mail addresses are less well assimilated, particularly in certain sectors such as healthcare and insurance. But even more than the source data, we make our choice based on the channel that the consumer uses most frequently."
"A text is more personal, goes straight to the recipient and is accessible for the consumer. So the response is much faster.
Higher conversion ratio
Colpaert believes that the biggest advantage of the new customer interaction tools is the increased efficiency: "In the best case, an outstanding invoice is now dealt with immediately via one of our tools. But the conversion ratio in the call center has risen sharply as well. Our call center now has to make fewer cold calls and receives more inbound calls from our other channels, with questions about how payments can be made. It's a world of difference."
A supportive partner
The choice in favor of Proximus five years ago was obvious, Colpaert explains: "When we started using this tool, it was a fairly unique solution on the market. So it was logical to join forces with them. But we didn't want to send masses of texts or e-mails just like that; we wanted to adopt a targeted method, via particular campaigns. That takes a smart approach. Proximus followed us perfectly here and set themselves up from the outset as a partner who helped us look into ways in which they can further support our communication strategy."
With its integrated customer interaction solutions, Proximus provides companies with the most suitable ICT means for their activities. Technology that meets these criteria does not become a talking point, which is the best sign that it works. This means that companies can set aside technological constraints and concerns and concentrate fully on their core business.
Intrum
European and Belgian market leader in credit management and debtor management.
Operates in 25 European countries and in Brazil
9,000 employees worldwide
170 staff in Belgium
In search of effective interaction with your customers? Would you, too, like to increase your conversion ratio with effective customer interaction tools geared to your activity?
Perspective
Magazine and online blog for business leaders, brimming with new insights for a fresh look at their company.
Other articles of Perspective