Smart Wi-Fi
Stable and powerful Wi-Fi in every corner
Always the best frequency
Easily share your Wi-Fi via QR-code
Realtime info about your network
You use your Wi-Fi for your smartphones, computers, televisions, printer, cameras, ... and need an intelligent Wi-Fi, stable and powerful in every corner of your home!
Haven't activated Smart Wi-Fi yet? You can do it now on your smartphone, in the MyProximus app. If you have questions about the activation, check our Smart Wi-Fi FAQs.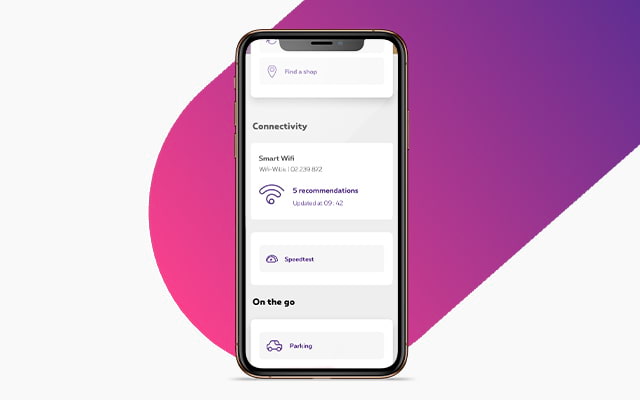 Questions about our offers?
An advisor is at your service