Ready to embrace the "new normality" of work?
The digital workplace
Connect and empower your workforce and your customers
Keep working during corona
Work from home safely
Meet online smoothly
The new business normal
VOKA Vlaams-Brabant takes full advantage of its digital workplace perks. Even during a lockdown, employees can continue helping the organisation's 6,000 members with all their questions, thanks to various digital collaboration tools.
How ready is your company to embrace the new business normal?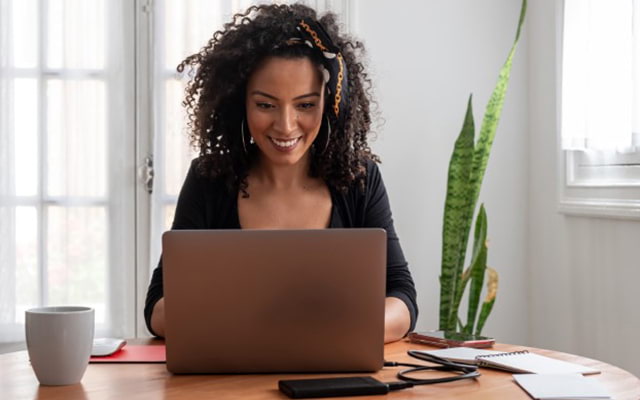 Get started
Reinventing your workplace has different facets
Employees
Empower your employees with the right tools and let them work from anywhere
Collaborate efficiently in a secured environment
Simplify human resources procedures
Train and support your employees
Devices
From user to office devices: your employees benefit from a personal top-class service
A suitable (mobile) device, that fits every user
Device management and security go hand in hand
Infrastructure
Infrastructure on-site or in the cloud
Ensure top-notch coverage everywhere
Surf at the speed of light thanks to fiber
Connect your office via a smart network
Set up virtual meetings with well-equipped workspaces
Customer Experience
Make customer experience priority with an omnichannel reachability
Stay connected via your contact center in the cloud
Guarantee an all-round customer service
Digitize administrative procedures and monitor your customer touchpoints 24/7
How ready is your company to embrace the new business normal?
Take the test in less than 3 minutes