Digitalks: Cybersecurity podcast
Protect your systems and devices from cyber-attacks
Not only large companies are targeted by cybercriminals
In 2021, Proximus organized a survey on cybersecurity at Belgian and Dutch companies. The survey shows that any business – large or small – is a potential target for cybercriminals. Of the surveyed companies:
87% are concerned about becoming victim of a cyber incident (again)
43% do not organize security awareness training for their employees
nearly 50% experience a shortage of cybersecurity specialists
Conflict in Ukraine: business continuity and increased vigilance
Following the conflict in Ukraine, Proximus has set up a workgroup to monitor the potential impact on its voice, data and ICT services. At this time, we do not expect any impact on these services.
Increased vigilance is also in place for possible cyber-attacks. Proximus is in contact with the Centre for Cyber Security Belgium (CCB) and is subscribed to the early warning platforms, to proactively increase security. In case of incidents, Proximus will do everything in its power to minimize the impact on services.
If you have any questions, please contact your usual contacts.
Get started
In today's digital economy, information is the new oil. A good cyber security strategy is crucial. Would you like to know why it is necessary to secure your company data, network, devices and users? Our security e-book will help you on your way with your security strategy.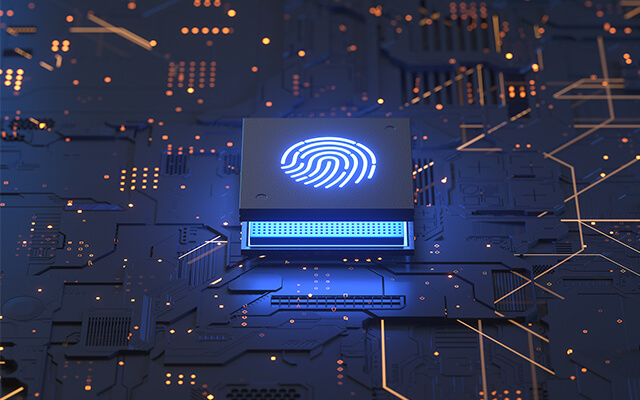 Looking for insights on threats and trends?
On our blog you can read all about phishing, ransomware, ethical hacking and much more.
How do cybercriminals operate?
In this video you will discover the 7 steps of a cyber-attack, the cyber kill chain.
What are Managed Security Services?
Managed Security Services allow you to outsource all or part of the management of the security of your IT environment.
Our security solutions and services
As a leading provider of security solutions and services, Proximus has an extensive portfolio for every type of company: from "plug-and-play" to tailor-made solutions.
We can help you secure your network, mobile devices, company data, applications, and much more.
Next to that, our 350 security professionals are ready to give you advice, help you define your security strategy and implement the security solutions you have chosen.
All SNCB applications run on the device from inside a shielded container, in order to have a secure, high-performance device.
Pascal Rooms, ICT coordinator at SNCB
We consciously opted for smartphones as a service. At Familiehulp we focus on our core business, i.e. what we do with our hearts. Smartphone management is beyond that scope.
Griselda Symons, Director of ICT policy at Familiehulp
Working more secure, as a result of endpoint security and the simpler management that comes with the network's software-defined setup.
Bram Deprettere, IT-manager at Vandelanotte
We can now guarantee the security of confidential information for projects commissioned by the government and international organizations.
Tom Van den Abeele, IT Manager at B2Ai
This security-as-a-service approach benefits everyone. [...] The final result is better than when you undertake the exercise on your own.
Marc Vandersmissen, IT Manager at FPS Finance and Ivan Verborgh, IT Manager at FPS Justice
Partners
Stronger together against cybercrime
Together with you, we select the partners and technology that best suits your organisation's specific needs and requirements. Proximus is also a member of various organizations, such as the Cyber Security Coalition, where the exchange of cybersecurity knowledge is key. As a result, you can always rely on the most up-to-date information and the most suitable services from our security professionals.