Making calls now becomes even better, with 4G
Published on 21/11/2016 in Be the first to know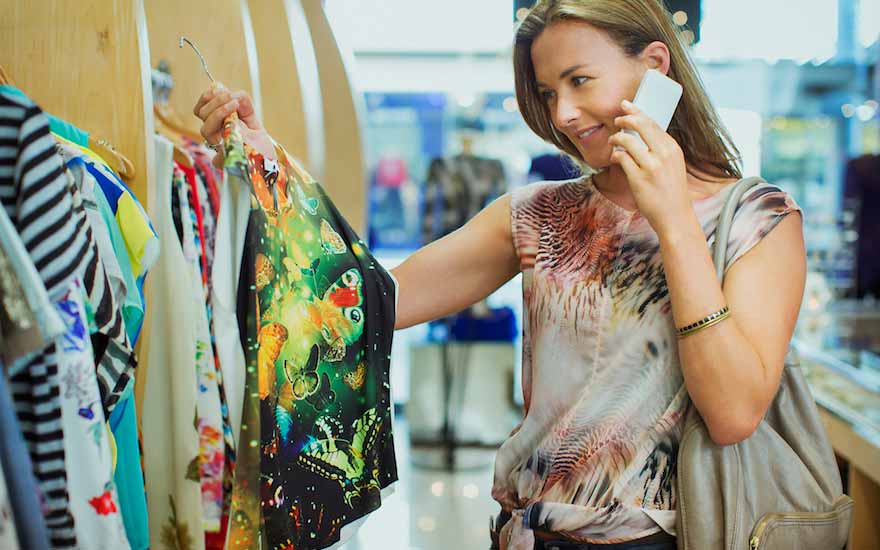 And you can continue surfing at 4G speed at the same time.
When it comes to enjoying the latest technologies, you are well placed at Proximus. We're going another step further with Voice over 4G (VoLTE).
"What's that? VoLTE?"
Did you know that before you could surf, but not call, using 4G? When you started a call, your smartphone switched back to 3G or even 2G. This meant that sometimes it took several seconds for the telephone at the other end to start ringing. Perhaps you never really noticed it, but we did and thought "we can do better!".
That's why a while ago, we have launched VoLTE, or Voice over LTE (LTE is what we know as 4G). VoLTE therefore means calling via 4G. That's all very well, but what's more interesting are the advantages, agreed? Well, as I already mentioned, your calls will be set up faster.
But, that's not all. The audio quality is also much better: it's in high-definition, as if the person you're calling were standing right next to you. Moreover, you are able to simultaneously call and surf at 4G speeds. This is handy, for instance, if you're calling with your earphones on and want to use mobile Internet at the same time to quickly check what's playing at the movies.
"Cool! But can I use VoLTE?"
At the moment we're rolling out VoLTE to you. If you have a Proximus mobile subscription and a compatible device1, we'll send you a text message as soon as the technology is activated for you.
And incidentally, it won't cost you anything extra. Not bad, eh?
In short, you can be sure: we give you a super strong network, also in unexpected places. So why not go for one of our Mobilus subscriptions?
1 You can enjoy VoLTE with one of these devices:
Apple: iPhone 6, 6 Plus, 6s, 6s Plus, SE, 7, 7 Plus, 8, 8 Plus and iPhone X.
Huawei: P10, P20, P20 Lite, P20 Pro, P Smart and Mate 10 Pro.
Samsung: Galaxy S5, S6, S6 Edge, S6 Edge+, S7, S7 Edge, S8, S8+, S9 en S9+, A3 (2016 & 2017), A5 (2016 & 2017), A8 (2018), J3 (2017), J5 (2015 & 2017), J7 (2017), Xcover 4 and Note 8.
Sony: Xperia XZ1, XZ1 Compact, XZ2, XZ2 Compact, XA2 and L2.
(last update of this list: May 14, 2018)
Do you have an iPhone? Go to "Settings" > "Cellular" > "Cellular Data Options" > "Enable LTE" > "Voice & Data".
On an Android device, you can turn VoLTE on or off via "Settings" > "Connections" > "Mobile networks" > "VoLTE calls".
Erik
Digital and content marketer. Gardening is my passion just like eating. But right after playing some series or films, because that's my thing.