A more sustainable approach to our devices
Published on 12/07/2021 in Bits & Bytes 
Discover how Proximus, through devices, contributes to the evolution towards a circular economy and a smaller footprint.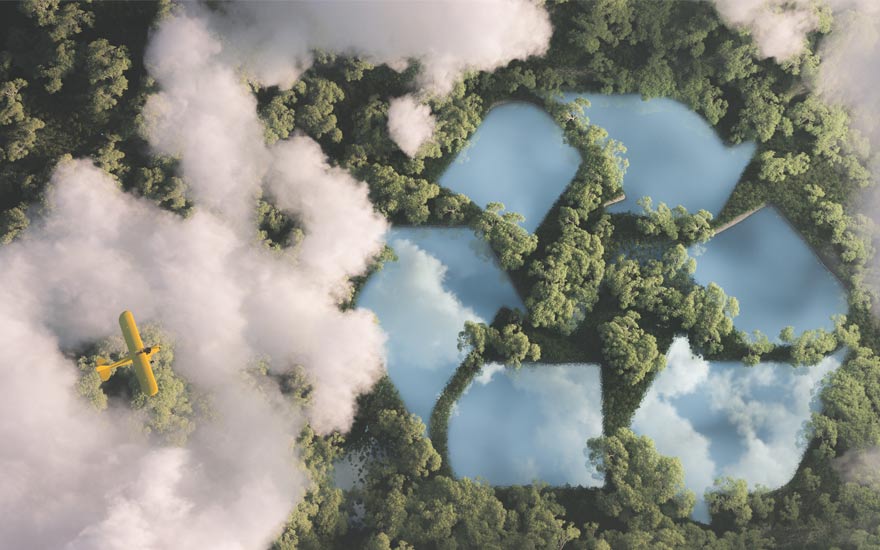 Repair & refurbish
Extending the life of our devices, that's where we aim at!
E-waste in our digital society is a growing problem. That's why we already started in 2014 to collect & refurbish modems & decoders in our warehouse in Courcelles. 90% of them we can thus reuse after we have replaced broken parts and performed the necessary software updates. In this way we have saved already more than 2 million devices from the scrapyard.
Circularity from the start
Circularity is embedded in thedesign phase of our devices.
As of the design phase, we take into account our circular model. We sit down with our suppliers and design our devices to produce them with as many reused and recyclable materials as possible and make choices that can extend the life of our devices and make them easier to repair and refurbish.
As a result, our latest modem is not only more energy efficient, it uses 50% less plastic and it is recycled plastic. The motherboard has also been given a facelift, resulting in 25% fewer electronic components being used. A fine example of Think Possible!
The ecorating
Get an idea of the environmental friendliness of your smartphone.
All initiatives that can contribute to reducing the ecological footprint of our economy are obviously to be welcomed. The newly launched eco-rating, for example, allows consumers to get an indication of the ecological impact when choosing a smartphone.
Proximus also wants to join this initiative, so more info soon. If you're already curious, you can find more information on ecorating devices website. Eco Rating | evaluating environmental impact of smartphones (ecoratingdevices.com)New window
To discover all the green initiatives of Proximus, visit the Think Possible mini-site
Katleen
Being efficient, that's my 'thing'. Expect concrete tips, apps and services that will make it easy for you!
Other articles of Katleen