Use your decoder's remote control for your TV as well
Published on 19/10/2016 in Tips & tricks from…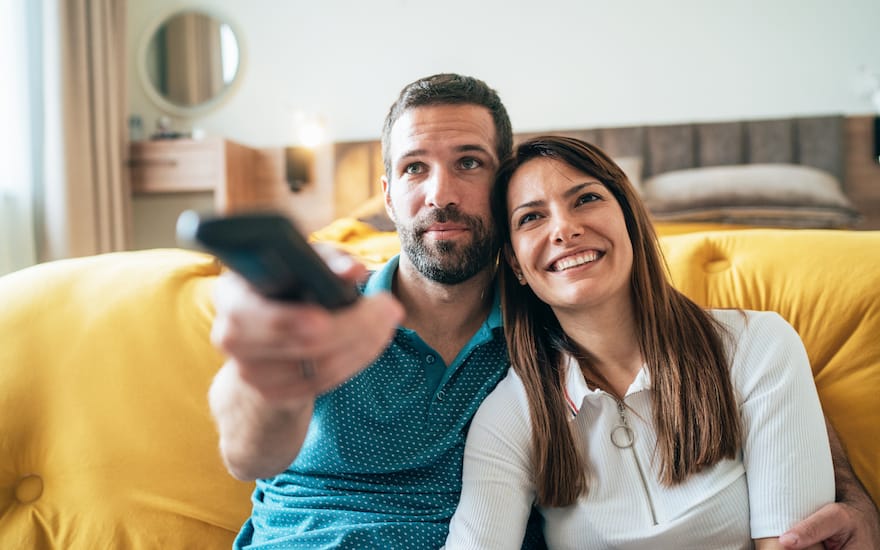 Just a one-off simple configuration and you're good to go.
Everything can be made simpler. Take all those remote control units in my home for example. One for the DVD player, one for the sound system, etc. etc. That mess on my coffee table just drives me completely crazy.
But I've already managed to put away one remote: the television's. Because now I just use the remote control of my Proximus TV decoder to control my TV as well. To adjust the sound volume, to turn the TV on and off, you name it.
Maybe your installer has already set this up for you. But how do you go about this yourself? It's very simple really.
Switch on your TV.

Pick up your decoder's remote control.

Press the '1' and '3' keys for three seconds until the on/off button of your TV lights up at the top left.

Now keep that same on/off button of your TV pressed in while you point the remote at your television set.


At a given moment your TV will switch itself off. When that happens, release the on/off button of your TV.

Now finish off by pressing the TV Mode button at the bottom right while pressing the Proximus button at the top right.

Does this method not work with your system?
In that case you have an old remote control. Or a special TV set. But don't worry: you can still configure your remote control, but in a slightly different way. We explain it here.
And there you go: that's made watching TV a little simpler, don't you think?
If you don't have Proximus TV yet, be sure to check out all the things it has to offer. Because it's quite a lot. Too much to list here.
Erik
Digital and content marketer. Gardening is my passion just like eating. But right after playing some series or films, because that's my thing.