The Phoenix Project
Published on 22/03/2015 in Inspire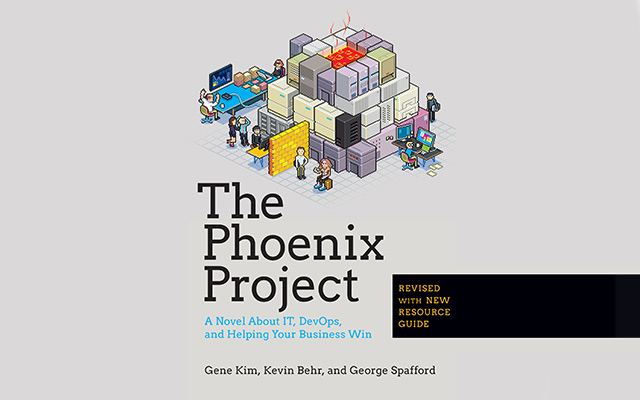 Why is the IT department so frequently in conflict with the rest of the company? How can you avoid this? A fictitious tale about a real problem.
What is it about?
Bill Palmer has been promoted to VP of IT Operations at Parts Unlimited, a company that makes car components. Internal conflicts are run-of-the-mill there. While their competitors continually grab market share, Palmer has to get Project Phoenix, a radical ICT program that is already millions over budget and many years behind, back on the rails.
Why should you read it?
This book explains why it seems as if the IT and the business side of companies speak two different languages. And why they don't seem to understand each other.
About the authors
'The Phoenix Project' was written by Gene Kim, together with Kevin Behr and George Spafford. This trio previously wrote the muchpraised 'The Visible Ops Handbook', a book about the successful implementation of ITIL (Information Technology Infrastructure Library guideline). Kim has an IT background, but also has experience as a businessman. He is the founder of the software company Tripwire and was the CTO up to 2010.
About the book
The story in 'The Phoenix Project' has been written as a novel. The structure of the book resembles that of 'The Goal', the legendary management book by Eliyahu Goldratt. Using a fictitious approach, it too sketches real situations that every manager encounters. Through his fictional story, Kim subtly offers solutions and methods for solving problems in the professional IT world. Kim examines the possibilities of Development Operations (DevOps), a method for developing software where communication and cooperation are essential. The book is a real page-turner, an allegory with dynamically described characters and recognizable situations. A drop of dark humor does the rest.
According to the IDC, by 2015 60% of CIOs will be using DevOps as their primary tool to address the speed and sprawl of the mobile cloud, as well as using open source applications.
One
One magazine is the Proximus B2B magazine for CIOs and IT professionals in large and medium-sized organisations.