Smart Cities
Published on 20/02/2015 in News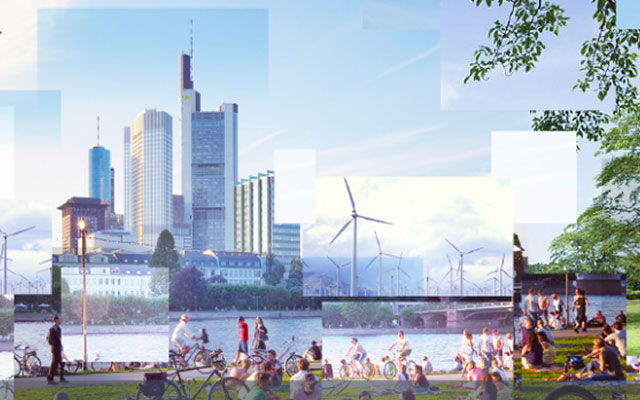 Cities and municipalities are being faced with a major challenge: guaranteeing optimal service for citizens and paying attention to mobility, environment and energy management within stricter financial limits. Doing more with less money. This requires innovative solutions.
One of the biggest challenges for local governments today is the demographic evolution. No-one is blind to the consequences of an ageing population. The number of people aged 65+ will continue to rise everywhere over the next ten years. Fifty municipalities will see an increase of more than 30 percent. This means extra rest homes, more care and a higher risk of poverty.
Parallel to this, some cities and municipalities are bursting at the seams. In Vilvoorde, the population will have increased by 15 percent in ten years. A student city like Leuven with its increasingly international population has seen explosive growth in recent years. Other cities are undergoing a similar evolution. The financial, social and organisational implications are enormous. The demographic changes also have to be managed in an ecologically responsible context. This doesn't make things any easier.
Innovative
Innovation through sustainable technological solutions forms the answer. In 2020, around 50 billion objects will be connected to the Internet. They will generate a huge amount of data that city planners can use to provide customised solutions. The population pressure will result in longer queues, bigger waste piles, less parking space and overfull hospitals, for example. Technology can be used to ensure all these things remain liveable.
This technology exists and is being used more and more: energy sensors that monitor and regulate consumption, sms parking, sensors in the pavement that register free parking spaces, lampposts with chips that light up brighter when someone passes, CCTV, bins that speak, digital info boards …The city of the future will be smart.
Process
But the smart city is about more than these technological gadgets alone. It's an organizational process in which the smart city encourages its community to find their own solutions. Traditionally, the city has been director and actor. Now the latter role can be partially handed on by building a platform with open data through which the citizens can propose solutions. An example: instead of a loose paving stone being reported to the municipality, this can be outsourced directly to a local resident. The new organisation structure assumes a change in mentality, for both the city and the citizens. Smart cities only work if the latter participate actively.
Award
Belfius and its partners, including Proximus, want to find the best Smart City in Belgium in 2015. Local governments could submit their smart projects until 5 December 2014. Then projects were nominated for the final round. The winner will be announced on 2 December. The nominees are:
Antwerp: Stadslab2050 – Energy for the heart of Antwerp
A city laboratory to make Antwerp a sustainable city.
City of Brussels: OpenData.Bruxelles.be
There are hundreds of insights on culture, tourism, mobility and the urban infrastructure, for example, on this website.
Deinze: Blue-Bike Deinze
A system of shared bikes that are completely free for inhabitants and visitors to the city.
Ghent: Customised energy coaching for your company
15 Ghent-based companies received support for their energy policy. This has allowed them to reduce their CO2 emissions by 1,820 tonnes and save a joint total of 360,000 euro.
Herstal: Herstal Re-Evolution
The renovation of the centre of the city, in which energy savings and innovative applications benefit the inhabitants: e-administration, Web TV, web-based parking management, bins with chips etc.
Terhulpen: Terhulpen at your fingertips
A range of IT applications to make the government and the city more accessible. With the first, 'Better Street', citizens can report social problems and damage to roads.
Liège: Electric bicycles for the Vélocité program
A system to provide bicycles, which is being expanded with electric bikes, to reduce the traffic pressure in the city.
Lier: Automation of notarial information
Automation of the procedures for requesting and providing information about urban planning relating to plots within the city through the city services.
Mechelen: Inhabitants go for Lunavision
New, low-energy and contemporary public LED lighting with smart applications like movement detection.
Oostende: Output guarantee on energy-saving investments for families in poverty
A project to help the poorest families to carry out energy-saving work. The loan is only repaid with the proceeds of the energy savings made.
These projects and other initiatives in the world of smart cities will be presented to you here over the coming months.
One
One magazine is the Proximus B2B magazine for CIOs and IT professionals in large and medium-sized organisations.
Other articles of One