Leuven gets to know its visitors better with the help of data analytics
Published on 17/11/2021 in Innovate 
Data analytics not only gives Leuven an overview of how busy the city is but also where visitors come from. This allows local businesses, among others, but also the city itself, to conduct very targeted campaigns.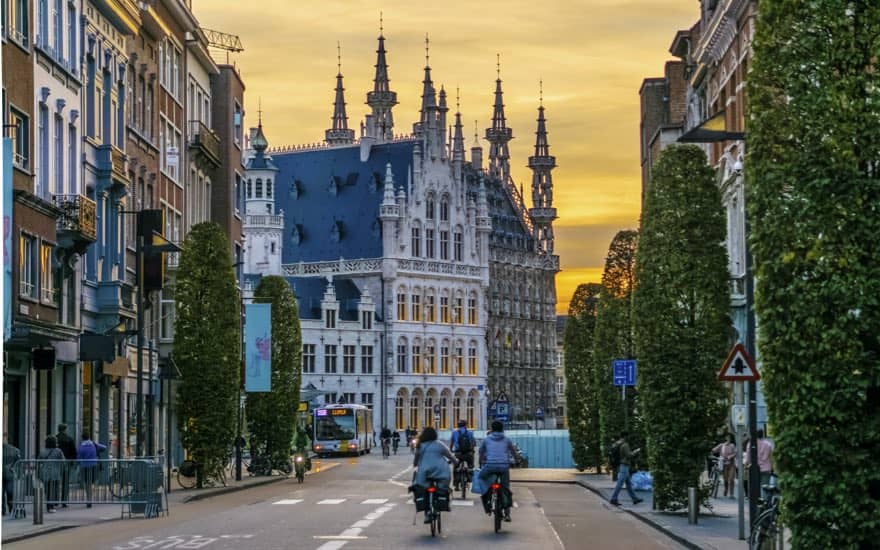 Measuring is knowing. That is why Leuven started counting passers-by at fixed points in the city's main shopping streets over fifteen years ago. For some years now, however, the evolution of ICT technology and resources has offered the possibility of a much richer picture.
"Counting passers-by gives you an idea of how busy it is, but not much more than that," says Johan Geleyns, alderman for sport, trade and employment at the city of Leuven. "Thanks to data analytics from Proximus we are gaining more insight. We get a clearer picture of crowds, not at one fixed point, but within wider zones in the city. In addition, we now know the origin of visitors in our city."
Dynamic dashboard
Data analytics detects in real time how many people are within a certain zone. At the core are the mobile phones on the Proximus network, which constantly transmit location information. The analysis is done at the level of cell phone towers and with anonymous and aggregated data from groups of more than 30 people.
Proximus delivers the information via a dynamic dashboard. "We have no way of getting to the source data ourselves," says Michel Warlop, project manager at the city of Leuven. Privacy and data protection are very important to the city. "We tested all of that properly before we started working with data analytics," said Geleyns.
Specifically, the solution measures how long a person is within a certain zone. That allows us to determine whether …
Someone is running a quick errand (less than half an hour).
Someone is spending a long time shopping (a whole day)
Someone is staying over
"We also see which countries foreign visitors come from," Warlop explained.
Belgian visitors are classified by province.
We only use the most detailed information – down to the level of the sub-boroughs – about visitors from the immediate region, some twelve miles or twenty kilometers around Leuven.
Shops check the information about how busy the city is against their own results. Among other things, that allows them to optimize their staffing.
Johan Geleyns – alderman for sport, trade and employment of the city of Leuven
Information for entrepreneurs and local businesses
The availability of the data provides the city with fresh, new insights. "We started the process in early 2020," said Geleyns. "This has allowed us clearly to see the impact of Covid in our numbers, but also of the resumption of the economy." The city, therefore, also wants to make the information available to businesses in Leuven. For example, information about how busy specific areas are can be important in order to plant an office or shop in the appropriate location.
Geleyns: "Shopkeepers can check the information about how busy the city is against the results they themselves have achieved. This allows them – for example for the next edition of an event – to estimate staffing levels, required supplies, etc. better. Thanks to the information about the origin of the visitors, shopkeepers can focus their advertising efforts on the right regions."
Using data analytics as a basis, we will refine our efforts around city marketing. We can now do very targeted campaigning.
Johan Geleyns – alderman for sport, trade and employment of the city of Leuven
Targeted city marketing
One example of a major event was the world cycling championships that came to Leuven in September. "Thanks to data analytics, we have a good picture of the visitors from home and abroad in Leuven at the time," said Geleyns. "With that information, we will further refine our policies around city marketing. For example, we can campaign very specifically for Leuven as a destination in specific countries, or promote Leuven as a shopping city in certain regions in our own country."
By combining this with other data – for example on mobility or socio-economic background – Leuven can further develop into a truly smart city. "We are working on a dashboard for shopkeepers, following the example of cities such as Antwerp, Mechelen and Roeselare," says Helena Schulpé, Smart City project coordinator at the city of Leuven. "A dashboard like that combines the pressure measurement with information about customer profiles and spending amounts. With data analytics, we already have a good basis to work on further."
Johan Geleyns is alderman of sport, commerce and employment for the city of Leuven.
Michel Warlop is project manager at the city of Leuven.
Helena Schulpé is project coordinator of 'Smart City' at the city of Leuven.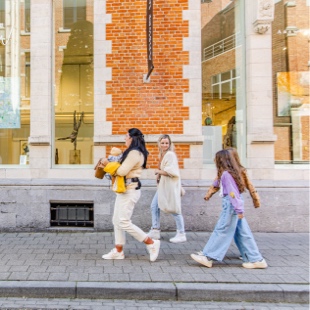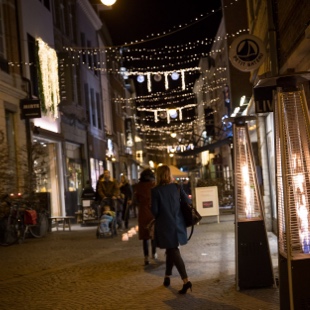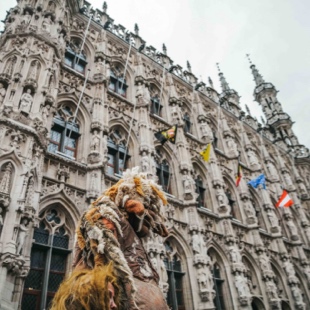 One
One magazine is the Proximus B2B magazine for CIOs and IT professionals in large and medium-sized organisations.
Other articles of One