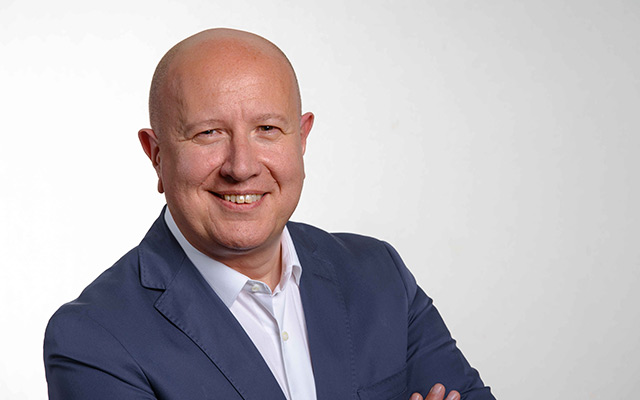 The Digital Agency supports the Walloon region's digital transformation. "The agency is contributing towards the emergence of a new data culture," says Pascal Poty, "underpinned by a new digital platform: Digital Wallonia."
"The Digital Agency succeeded the Walloon Telecommunications Agency. This new name is linked to our new missions. We observe the way digital technologies are used by households and businesses, detect the birth of new technologies, advise the authorities and support the digital transformation of organizations. Our objective: to combine and enrich as much of the data available as possible – from various public bodies and organizations – in order to create a trend chart at the service of a smart region."
A laboratory for digital services
"The ultimate aim is to compile data on a dedicated digital platform: Digital Wallonia. Along with our partners, we gather together information from the various digital ecosystems in Wallonia and circulate them via the platform. Eventually, Digital Wallonia will also be the brand at the service of the digital sector. So all services will be accessible via this gateway. Above all, Digital Wallonia is a platform characterized by open governance. We aim to become a laboratory of digital services where the institution takes a back seat in favor of an open platform. This is a real paradigm shift."
Open data, open innovation
"With Digital Wallonia, we want to introduce a real data culture. The digital revolution of access is behind us. We have entered the age of data. This data culture must, among other things, make it possible to speed up the digital transformation of the Walloon administration. This is why we identify data pools and then make them accessible to everyone so that they can be (re-)used. We encourage open innovation, a concept that is closely linked to this data culture. To achieve this, in particular, the administration can call upon data laboratories and thus provide support for start-ups in the field of datarelated applications. The Digital Agency provides the necessary support for this."
The key role of APIs
"Data inevitably means problems with different formats, with structured and unstructured data, etc. This is precisely why, above all, Digital Wallonia aims to be very open. APIs (Application Programming Interfaces) will play a vital role here, because they can be used to share and exchange data. At the same time, by monitoring the situation, we share the latest developments with the public services and organizations to enable innovative use of data at the service of public action. This is the case, for instance, with new opportunities available to enhance the value of regions (smart cities, e-tourism, etc.) by collecting and using mobile data. It's always exciting to see that local and regional public services can learn from one another in this way to innovate more. This sharing approach forms the basis of the M-Forum, a joint initiative of the Digital Agency and Proximus. The next forum, to be held on 9 December 2015, is to be devoted to big data and all things mobile."
Pascal Poty is the expert in charge of the Technology and Legal Watch unit of the Digital Agency. The Walloon agency is a public limited company, a subsidiary of the Agency for Enterprise and Innovation.
Share your opinion about news
Do you want to share your opinion or comment?
To comment login to Facebook.