Digital maturity does not increase without being measured
Published on 24/06/2017 in Inspire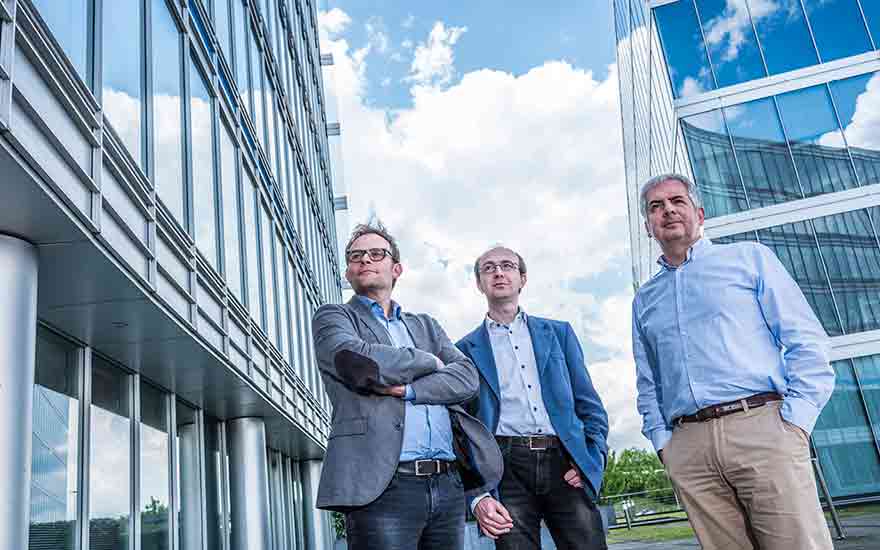 Digital technology influences almost everything around us. In business, there is one iron law: those who use the right technology – what must I do? – in the right way – how must I do it? – are the ones who come out on top. That is really what is at stake with digital transformation. But where do you start?
For a successful digital transformation, you have to address both dimensions: both the digital aspect and transformation. If you focus on just one of the two, it doesn't work. If you don't do either, your company will soon lose its place in the market. The difficulty is that digital technology is evolving far more quickly than the pace at which companies can reinvent themselves. The resultant tension is the major challenge of digital transformation.
Why can't companies just ignore it? Well, because there is no other option. After all, the ROI of digital transformation is survival! That is the true aim of digital transformation: to survive, remain competitive and be successful in the digital economy. To achieve this, companies have to strive to attain the right digital maturity for their specific activities.
And no, it really is not enough just to install a piece of technology.A mediocre golfer who buys a set of expensive golf clubs does not suddenly change into an excellent golfer as a result. That only comes after the necessary analyses, lessons, training and practice. It's exactly the same for companies. You have to have the right technology. But using this technology properly and reinventing your company to become competitive in a digital economy also calls for analysis, making plans to improve and implementing those plans.
To measure is to know, and that applies to digital transformation too. A company's digital maturity measures how competitive the company is in a digital economy. Only if you know how digitally mature your company is, can you determine where you want to go and draw up a step-by-step plan to increase this maturity. To measure the digital maturity of a company, we use the assessment model of the American specialists at Future Point Of View.
This gives companies a score in nine dimensions.Among other things, we measure the extent to which the Management and staff are ready for the digital world and open to change, the way the company reaches customers with digital marketing and adopts a customer-oriented approach, the availability of digital technology, the maturity of the data strategy, the strength of the back office and the company's competitive position in the market.The results of the analysis are the starting-point for recommendations and practical actions.
Without an insight into the specific digital maturity of a company, it is impossible to draw up a sensible and coherent policy with the right priorities. It is important for companies to understand that this is not a one-off exercise. Digital transformation is an ongoing process of reinventing yourself. Basically it is a total business transformation driven by digital technologies. And here companies will have to strike the right balance between deploying staff and using technology.
Eric Lecoutre, Hans Verstraeten and Filip Geuens are partners at Noludits. The company assists customers with their digital transformation and helps them increase their digital maturity.
Don't hesitate to visit our digital transformation page for more information
One
One magazine is the Proximus B2B magazine for CIOs and IT professionals in large and medium-sized organisations.
Other articles of One