Innovation and efficiency means hyperconverged infrastructure!
Published on 25/05/2018 in News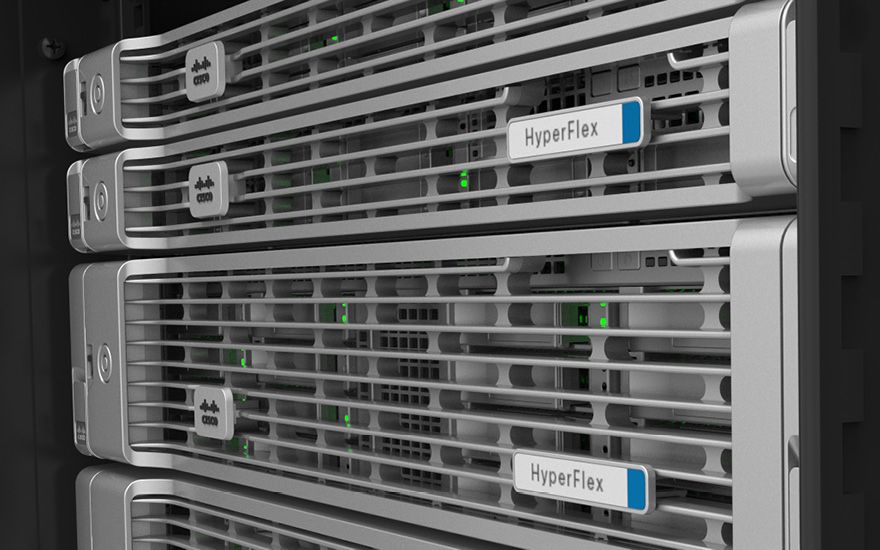 Hyperconverged infrastructure is a next-generation platform combining storage, network and virtualization capacity in an all-in-one equipment managed via a simple interface.
Revolutionize IT with complete hyperconvergence
The Proximus Hyperconverged Infrastructure or HCI solution, based on Cisco HyperFlex, offers you complete hyperconvergence. It combines the power of the SDN and the computing performance of Cisco UCS with the Cisco HyperFlex data platform. What's more, it has a simple design. HCI increases the operational efficiency and flexibility of more workloads in your data center.
HCI is based on the Cisco UCS platform and forms part of a data-center architecture that supports traditional, converged and hyperconverged systems with common infrastructure management functions and policies.
Towards next-generation IT: the HyperFlex solution is based on API architecture offering the interoperability required for DevOps IT environments. It can be integrated with orchestration tools and cloud services.
Compatibility with new applications: the HCI platform is designed to support several hypervisors, containers, and products without an operating system, in order to optimize new and existing native cloud workloads.
Continuous innovation: HCI will allow you to continue increasing the capacities of hyperconverged infrastructure using the innovations that Cisco UCS and ACI Cisco benefit from.
On top of that, unique features such as dynamic data distribution, independent resource scaling, and intelligent network automation help you achieve greater virtual machine density, high bandwidth and lower as well as more consistent latency for fast application response, while offering full flexibility to scale your environment based on evolving business needs.
Five good reasons for opting for this hyperconverged solution
Thanks to the performance of Proximus HCI, here are five good reasons for opting for this hyperconverged solution:
The well-known benefits of Cisco UCS technology and a better overall architecture for increased flexibility.

Integrated, simplified networking for superior efficiency.

A single management approach that guarantees this efficiency.

Independent scaling to match your workload today and into the future.

Increased virtual machine density and lower network latency.
Why choose Proximus?
Cisco HyperFlex offers the only truly hyperconverged infrastructure available today. HyperFlex provides you with exceptional flexibility, quick deployment, and easy management – particularly relevant for use cases such as server infrastructure, virtual desktop infrastructure, remote and branch offices, and tests and development.
With the combined strengths of Cisco HyperFlex systems and the professional services of Proximus, you can benefit from a hyperconvergence that is truly business-class.
Want to find out more about our hyperconverged solution? Send an e-mail to ictchannels@proximus.com