At Nonet, they add cocoa to HR
Published on 07/06/2018 in News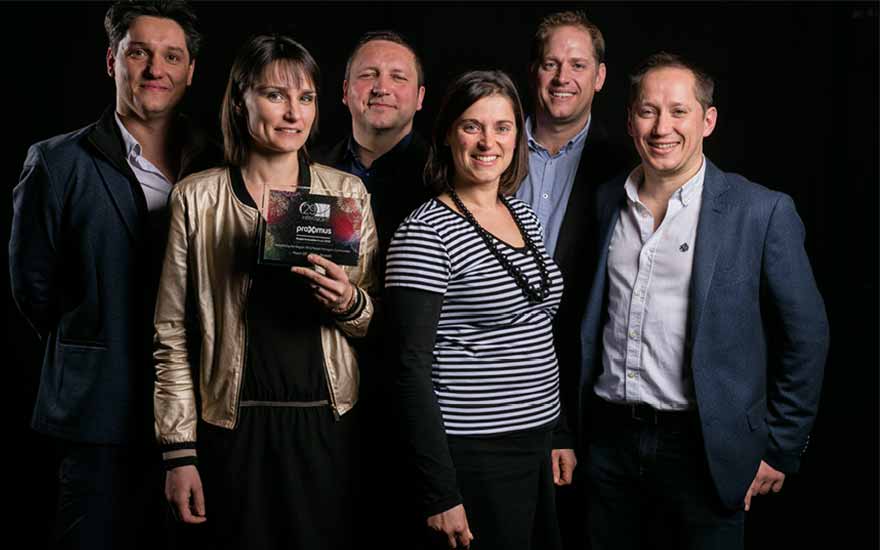 A good human resources strategy is not based solely on theories. Creativity pays off as well and is even rewarded with the Proximus People Innovation Award. Interview with Claire Nonet, assistant manager of the Jean Nonet Group and proud of its HR.
A team victory above all
It was a high point for the Nonet Group when, on the 22nd of March, their name was announced as the winner of the Proximus People Innovation Award. For manager Claire, the rest of the great HRM Night 2018 took on a party-like atmosphere: "We felt rather small in the middle of all the big companies and we never dreamt we'd be called up onto stage. We owe this recognition to our teams and all our staff."
Enter without knocking
The jury and the public were captivated by the Group's dossier. Claire: "We try to obtain a more than perfect match between the candidate and the company. My door is always open and I've also introduced evenings when I'm there, so everyone can come and see me if they feel the need."

Our next challenge is to put in place an interactive system via smartphone on the building site.

Claire Nonet, assistant manager of the Jean Nonet Group
The four REP'R values
Claire's creative HR package includes four basic values that guide the company and those who work there. "Known by the acronym REP'R (pronounced repair), we advocate Respect, Enthusiasm, Partnership and Result. A long-term pledge."
Cocoa in HR
For the Jean Nonet Group, it's the details that make the difference. "The staff know our mobile phone numbers. We also make it a point of honor never to forget their birthdays and we ensure that the hot chocolate machine is always working. It's what our staff asked for," says Claire.
The Jean Nonet Group has specialized in public and private works and in outdoor development work since 1958. With around 150 staff, the company records a consolidated turnover of EUR 30 million.
Claire Nonet has worked at the company for 15 years, alongside her four brothers and her sister. She focuses on HR administration and management.